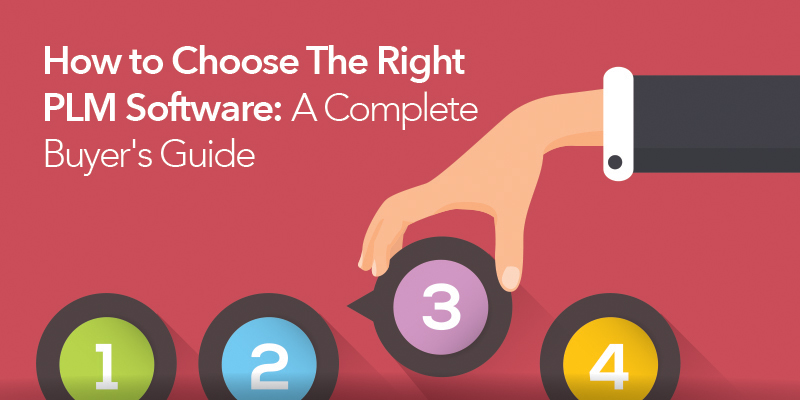 In modern product development, process efficiency is the key to profitability. Today's retail, footwear and apparel market demands greater quantities and varieties of products (each delivered on time and on trend) than ever before, delivered globally and without any compromise in quality. The common desire to achieve these goals in an increasingly difficult commercial climate has led to a proliferation of Product Lifecycle Management (PLM) solutions, each offering to help companies achieve:
"One version of the truth", where all data pertaining to a product is centralized and available anywhere.
Improved insight into their entire enterprise, allowing them to critically examine and streamline their business.
A reduction in cycle time, with product delivered more rapidly to market and closer to consumer demand.
A reduction in the cost of product development through the introduction of leaner processes, and an increase in revenue driven by new product introduction.
Closer collaboration with global partners, and the associated supply chain agility.
True transparency at every stage of their global supply chain, allowing them to confidently meet environmental, ethical and sustainability regulations.
Improved product quality in the face of commercial and economic pressure.
Some of the biggest names in fashion, apparel and consumer goods now rely on PLM to improve the accessibility, compatibility and quality of the vital information and processes that drive their worldwide product lifecycles.
But What Is PLM and Why Should You Adopt It?
PLM originated in the aerospace and automotive industries in the early 1990s, when engineers and manufacturers required a transparent way to track the lifecycles of the many thousands of components that went into a given vehicle. While much of the core philosophy of those  early solutions remains in place today, modern PLM solutions have changed over the intervening decades to become truly web-based and—in many  cases—specifically tailored to meet the unique needs of the retail, footwear and apparel industry.
There is little doubt that the chances of achieving those identified goals can be considerably improved by adopting the right PLM solution. By enabling truly global, collaborative working between distributed teams—reducing the need for costly sampling and speeding design revisions—a PLM solution can help to simultaneously reduce cost and time to market. It comes as no surprise then that the industry has embraced PLM, but as a consequence the range and diversity of solutions on offer have dramatically increased. To a prospective customer the range of solutions now available and the scope of the information that they need to compile before examining, short-listing and selecting one out of so many can be daunting.
But before your business begins to examine the marketplace (either alone or with the help of an independent consultancy) there are important steps that can be taken to remove some of the uncertainty from the selection process and to ensure that you achieve the maximum possible return on your investment.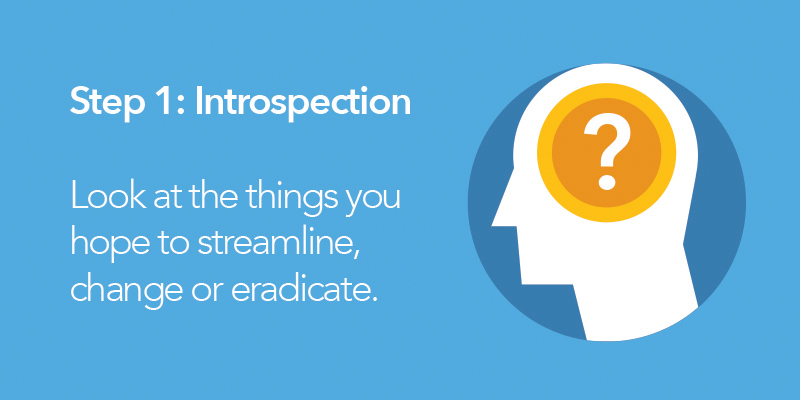 Step 1: Introspection
It is important to bear in mind that PLM is about more than software. A properly chosen PLM solution is an unquestionably powerful tool that can enable you to experience considerable gains in efficiency from the most specialized to the farthest-reaching of your product development processes, but that software will only ever be as effective as the processes it facilitates and the users it serves.
From mapping existing processes and defining new process models, to educating your internal teams, there can be an overwhelming number of tasks to consider once you have decided that a PLM solution may be the right choice for your business. The good news is that many of these can take place before you begin compiling a shortlist. First of all, it can be helpful to examine existing case studies to determine why you believe a PLM solution is the best choice for your business, based on the experiences of companies similar to your own. Where possible, identify additional goals beyond the desire to produce more and better quality products in less time.
At a high level, look at the things you hope to streamline, change or eradicate about your product development and how PLM will help you achieve these goals. Before any of it is assigned, it is vital that an overall budget is allocated up front. Even the best-prepared businesses and the most experienced vendors can encounter unforeseen challenges, and as such an appropriate buffer should be taken into account to cover any associated overrun in the cost of PLM adoption. This kind of business introspection would not be complete, though, without due consideration being given to the wishes of the real end users of PLM. All potential users should be made aware of the management- level decision to pursue PLM, and appropriate members of those teams should be included in the decision-making process and kept up-to-date on the progress of the project.
Setting aside time to listen to the needs of these end-users is a valuable exercise, since it will enable  you to better determine  which of the many solutions best meets the needs  of not only your senior figures, but the people who will be working  with PLM on a daily basis. Similarly, internal consultation with key figures can help you to predict the extent to which the implementation of PLM (or any business software solution) will occupy their time and adjust the timescales of other projects and regular job responsibilities accordingly.

Step 2: Preparation
In more exacting detail, you can now produce a detailed analysis of your existing processes, prioritize them according to which are your current "pain points" and which are likely to deliver the greatest results under the pro- posed implementation time frame. Using this information, set out realistic targets for improvement at the most critical parts of your extended supply- chain—from design to delivery—mapping out how those processes look to- day versus how you would like them to look after any implementation is complete. Some particular areas for analysis of your existing and proposed future ways of working may be:
Merchandising and Sales
Post-implementation:  would you like to be able to produce line plans informed by market trends and sales history?
Would you like to improve the development of new collections with specific target margins in mind?
Design and Development
Do you envision your designers wanting to capture emerging trends and inspiration, sharing these concepts with the entire global product development team?
The right PLM solution will allow you to share those concepts, as well as details, specification and color management information with your entire organization. Will this be more efficient than your existing methods?
Product Development
Do you foresee your organization using PLM to assist in creating a Tech Pack, taking in grading, construction and other details?
Would you like to be able to share that Tech Pack and other information (like costing estimated and RFQ details) with manufacturers and vendors?
Would it assist in your sample evaluation process if all samples were tracked from within a PLM solution?
Raw Materials Development
Would you prefer to conduct your sourcing of raw materials and/or trims from within PLM, ensuring that they share a single data source?
As above, would the ability to share that information with raw material vendors help to streamline your raw materials development process?
The right PLM solution can help you to manage: lab dips, strike offs, sample yardage (where applicable), raw material costs and required testing. Would having this information in a single location provide a tangible benefit over your current ways of working?
Pre-Production
An accurate and properly-substantiated Bill of Materials is likely to be a critical part of your production process. Would you find it helpful to be able to complete both of these within a single solution?
By enabling you to accurately track this information, a PLM solution can assist in increasing the accuracy of actual costing. Not only this, but any predictive cost analysis can benefit from the same accuracy and traceability.
If your company conducts extensive product testing, would you find it useful to have that testing coordinated, and its results collected, in a single location?
Would you like to be able to coordinate the packing and label requirements for your entire season in a single location?
Production
A great deal of the information you currently hold in separate locations can, under PLM, be consolidated and seamlessly communicated to your production partners. Whether it is a final BOM or a concrete list of specifications, it may assist in your production process to be able to communicate a single version of this information to manufacturers and vendors in a single format.
Now that you have a clear idea of which members of your internal team will be crucial to any implementation, know which are your most vital processes, and have identified process maturity milestones, you can begin to incorporate these into your PLM implementation strategy. This implementation strategy is critical, since it allows you to create what is referred to as Request for Information (or RFI) documentation, clearly aligned with your strategic and tactical objectives. This documentation is intended to communicate the key priorities and milestones that you have set out during your introspection and preparatory steps, to your shortlist of PLM vendors.  With this detailed information in-hand, you will find yourself in a strong position when it comes time to make sense of a crowded marketplace.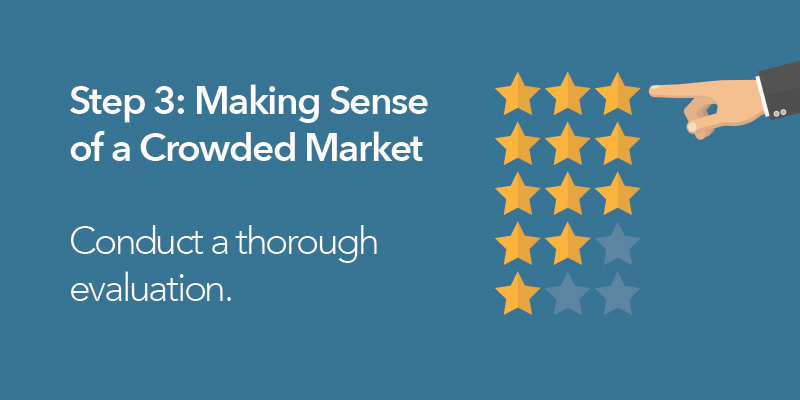 Step 3: Making Sense of a Crowded Market
There are more than fifty vendors that cater to the retail, footwear and apparel industry. Even with the RFI information that you have prepared, conducting a thorough evaluation of the full range of these solutions can be time-consuming.
A primary concern at this stage is the impact that the shortlisting and selection process can have on your internal capacity. In addition to assigning an implementation team, your business should consider whether it has the staff to devote to gathering your specific requirements and using these to begin short- listing from what has become a confusing marketplace. This process may quite easily become a full time job. You may either choose to assign a team as your PLM champions or, alternatively, look at creating a new role with the sole responsibility of managing the shortlisting and implementation process.
A third alternative is to work with a third party consultancy, leveraging their help to ease the burden on your own resources. In this eventuality, it is vital that you ensure the consultancy is independent and understands the strengths and limitations of each of the available solutions. Many consultancies have "preferred" suppliers, which they may promote over the vendor(s) that might otherwise have emerged as the most capable in light of your previously compiled RFI documentation.
Whatever the composition of your internal or external champions, when the search for the right PLM solution begins in earnest, the management team should include key personnel from each of the departments that will eventually be impacted by the implementation. Those key personnel should be at a management level, with a thorough understanding of your operations and the ability to make strategic decisions. Those key personnel will be able to field the concerns of the end users they are representing. If those users are forced to work within the confines of a solution that has been chosen without their input and approval, the chances for a smooth and successful implementation are greatly reduced. By incorporating the requirements of those key personnel and the end users they represent, you can foster an atmosphere of inclusion that will assist in user buy-in both during and after implementation.
Beyond the requirements of these end users, though, is the necessity of company-wide change. Experience from inside and outside the retail, footwear and apparel industry demonstrates that any successful implementation of enterprise software must be undertaken with the total commitment of corporate level management. Without this complete dedication, the culture of the implementing company is likely to remain the same, and the implementing company runs the risk of the PLM project being denied the broad support it requires to be successful.
Once the scope of your shortlisting and selection process (and the key personnel required to drive it) has been defined, you can begin to examine the market.
Recent surveys have shown that more than 70% of companies in the retail, footwear and apparel industry considered it either very or extremely important that suppliers have previous experience within their sector. There are a proliferation of solutions that cater for the specific needs of the fashion market, but some of them may retain features that are better suited to their engineering roots.
Any company in the retail, footwear and apparel industry should consider the following to be baseline requirements for any PLM solution. Your unique business needs may prioritize some over others, but it may be useful to treat these as an essential capability set barring those few exceptions:
Basic product data management tools (Measurements/grading, Construction/ sewing information, Images, Product definition/classifications, BOM, Costing/ RFQ,  Vendor Collaboration, Sample  Evaluations, Raw  Material  library), Workflow/Calendars, Supplier Collaboration, Reporting for tech packs and management reports.
Other important factors you should consider include: Company Size: Do they have the internal resources to handle your needs before, during and after implementation? Company Stability: Has the company been around for a while? Are they financially stable?  Are there any red flags you can dig up in your research? Industry Experience: How many years have they been serving the apparel industry? Client References: You should ask your potential PLM provider for a handful of their clients that you can contact for a reference. ERP Integration: Will this PLM solution be future-proof and seamlessly integrate with your current or future ERP platform and include the key ERP features you need?
Now you can be certain that the solutions on your list meet both the basic functional requirements, and are developed by a vendor with prior experience in the retail, footwear and apparel market. And you will have some idea of how those solutions will be able to help transform your ways of working from their current state to their future, streamlined state. The final step prior to shortlisting is examining how you will quantify what will, in most cases, be a substantial initial investment.

Step 4: Quantifying your Return on Investment (ROI)
It can take varying lengths of time for PLM solutions (like any enterprise-level system) to deliver a return on the initial investment required to obtain, implement and support them.  By carrying out a detailed ROI workshop  (again  involving the key personnel nominated  in Step Three), you can create a clear set of goals, based on the "pain points" you identified earlier, and prioritize those processes that will deliver the most timely cost savings.
In light of the currently challenging economic climate, your organization may be looking to prioritize more aggressively, planning projects that are shorter in duration and should achieve a full or partial ROI in months rather than years. From a practical perspective, this kind of planning might take the form of "implementation stages", where an implementation project is divided into discrete sub-projects based on those key priorities that you identified in previous steps.
Broadly speaking, within a year of implementation you should look to see improvements in: communication processes; standardization of processes; your ability to meet deadlines and milestones; your customer retention; the degree of transparency inherent in your dealings with your global partners; and the overall quality of your products. All of these will contribute to decreased costs and the associated increase in profitability. As a corollary benefit, you may find that newly streamlined processes and ways of working enable you to handle an increased work load without recruiting new staff.
In the longer term, a PLM solution correctly planned and implemented can be expected to deliver measurably against the following core goals:
Increased transparency of information across the entire enterprise.
Accurate, predictive costing resulting in cost margins being maintained.
A reduction in time to market.
An improvement in product quality.
A reduction in prototyping costs as a result of better collaboration in early development.
A single repository, globally available, for all product information.
The achievement of considerable savings through the re-use of original data.
An improvement in the efficiency of many business processes.
A reduction in waste as a result of decreased sampling and better re-use of data and materials.
The ability to provide suppliers with access to that single repository of product information, enabling confident global collaboration.
If the goals are familiar to you, there is every chance that with the right preparatory steps your organization could benefit from adopting the right PLM solution.