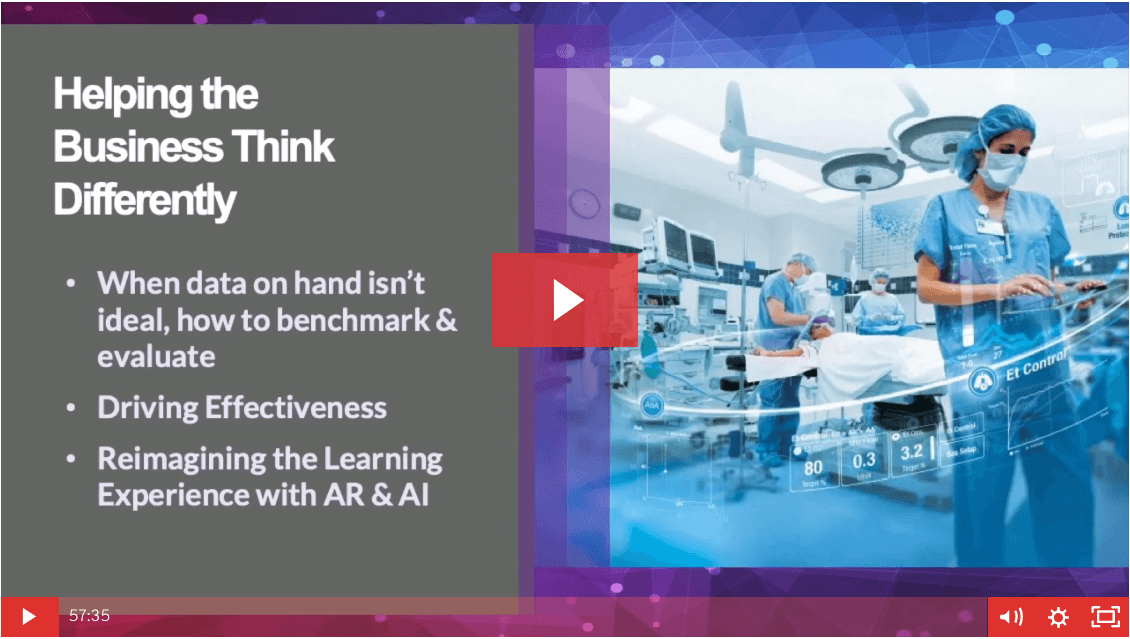 As if digital transformation hasn't made a big enough bang, today's employees must acquire appropriate skills to solve problems, advance business processes, succeed in modernized cultures and meet customerexpectations.
Upskilling for the immediate future and beyond can be done successfully only with agility - and plenty of it! During times of major transformation, things rarely go as planned so employees at all levels must be agile when upskilling. Agility helps people do what's needed to accomplish goals and achieve results by getting out of their comfort zones.
This webcast will provide an inside look into how two top companies upskill their employees, projects they've executed in doing so, and the trends they've followed to achieve great results.
 
Speakers: 
Christopher Lind, head of Global Digital Learning at GE Healthcare
Marc Caslani, Digital HR Transformation Leader, HCM Cloud, General Motors
Air Date: October 15, 2019