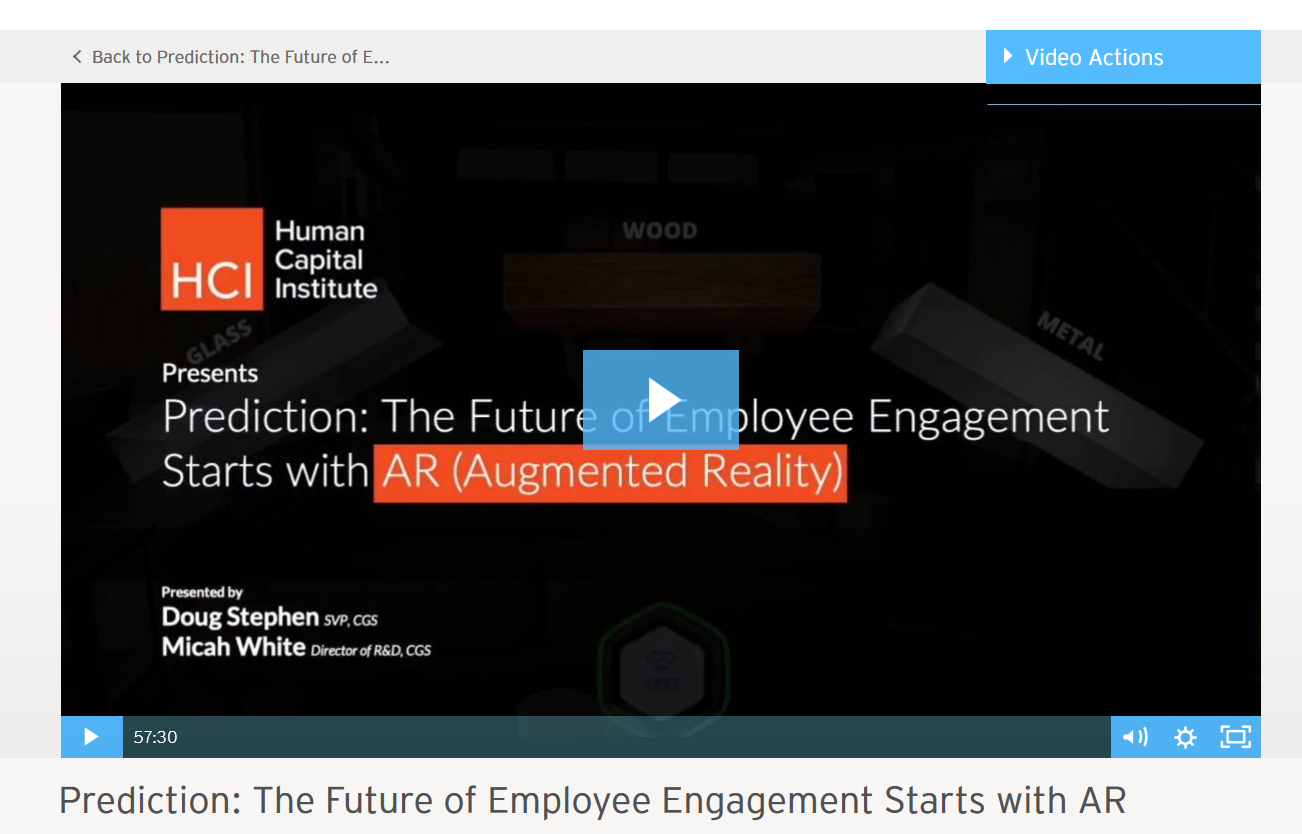 As the technology landscape changes, global workplaces are finding more immersive and enriching ways to share and scale knowledge, augmented reality (AR) technology provides employers with richer and more cost-effective options for on-the-job training, experiential coaching and collaboration. When it comes to AR, content is displayed on top of reality as soon as you put on your headset or hover over it with a mobile device.
In this session, CGS Senior Vice President of Enterprise Learning Doug Stephen and Senior Director of R&D Micah White discuss the application of AR in enterprise learning as a vital future toolkit for scalable, on-the-job, experiential training. They will share real-life use cases and case studies on how this disruptive technology is changing the landscape and effectiveness of learning.
In this session we will evaluate the key differences among the three primary applications of AR in Learning: Collaborative, Interactive and Product; explore a variety of use cases for different companies – particularly those with remote or deskless workers; and review metrics that are proving stronger results through the combination of real-life training from senior-level experts with employees who are onboarding and retaining knowledge faster. 
Air date: Wednesday, April 3, 2019
Watch the webcast here.