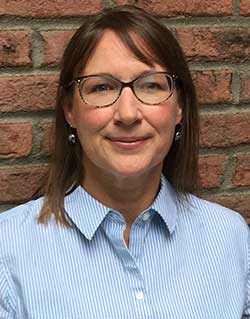 Kathleen DesMarteau, Responsible Research & Writing LLC, is a writer and researcher specializing in business technology and manufacturing trends. She covers fashion industry IT, advanced materials and supply chain issues.
3 Ways to Head Off Supply Chain Disruption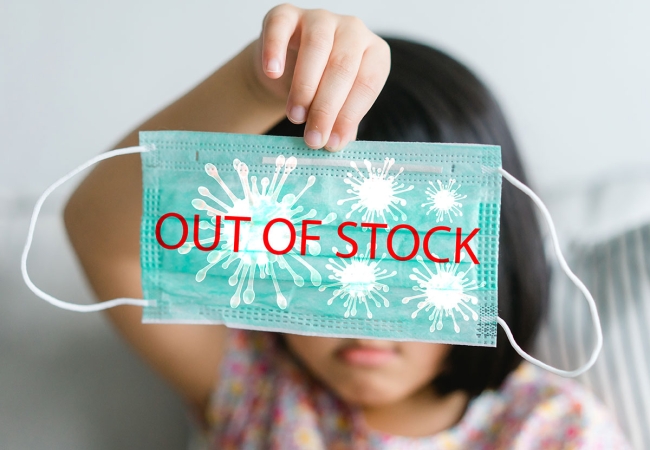 Pandemic outbreak lockdowns are disrupting apparel manufacturing among some large exporting nations, including China, Bangladesh, Vietnam and India. In this rapidly changing situation, supply chain flexibility, speed, responsiveness, visibility and collaboration are essential to business continuity.
How are COVID-19 outbreaks, spurred along by the highly contagious delta virus variant, affecting major apparel-producing countries? Rising numbers of COVID-19 cases in China have led to canceled flights and other restricted movement of people and cargo. Vietnam, too, is grappling with virus outbreaks, especially in its southern region. "According to the Vietnam Textile and Apparel Association, up to 90 percent of the industry's supply chain has been significantly impacted, with up to 80 percent of garment and textile companies in the southern provinces completely halting production. In the north, around 20 to 30 percent of the textile and apparel suppliers have halted production," reported Sourcing Journal.
Bangladesh also has been hard hit by 2021 COVID-19 outbreaks. Its government enforced lockdown measures for most of July and early August, traditionally a peak manufacturing period for apparel factories. Trade data platform Panjiva estimated coronavirus shutdowns in Bangladesh and Vietnam could "derail more than one-quarter of U.S. imports of clothing and footwear," according to Sourcing Journal.
After 2020's crisis, U.S. brands, manufacturers and retailers and their global trading partners are no strangers to adversity. How can your organization be resilient now and mitigate the impact of 2021 supply chain disruptions? Here are three important ways.
#1 Visibility Amid Uncertainty
No one has a crystal ball regarding when the latest virus outbreaks will subside or surge. But fashion companies can turn to good, solid, actionable information. They need accurate information about orders, suppliers, capacity and shipments to plan proactively and respond as effectively as possible.
Technology solutions such as enterprise resource planning (ERP), product lifecycle management (PLM) and shop floor control (SFC) provide mission-critical connectivity to business information. For example, say a major supplier must halt production for a few weeks due to a lockdown. If that supplier was running a real-time SFC solution, and that technology was integrated with a customer's ERP, the trading partners would know exactly where all orders were in the production process as of the shutdown. They would know what fabrics had been cut and which had not. This visibility gives businesses informed decision-making power to plan their next steps.
#2 Digitalization to React and Adapt Quickly
With a digitally connected supply chain, it's faster and easier to communicate with your suppliers and, if necessary, onboard new vendors and move orders between suppliers in different countries and regions. Digitalization also speeds time to market. With connectivity and digital collaboration, you and your supply chain partners can move faster to make up for lost time when vendors come back online.
When brands and manufacturers are leveraging the latest technology to manage their supply networks, they are more nimble and better able to expedite their processes. For example, when 3D design is integrated with PLM, retailers, brands and manufacturers accelerate the concept-to-consumer cycle dramatically, removing sample rounds, speeding reviews and sharing feedback much more rapidly.
Integrated ERP and PLM also enable supply chain partners to jumpstart production more seamlessly than they could without such connectivity. For example, product attributes from PLM carry straight over into purchase orders without redundant data entry. All of this helps manufacturers hit the ground running when an order is received. It also makes it easier to accommodate order changes.
#3 Omnichannel and Remote Business Readiness
Omnichannel retailing has grown in leaps and bounds for the past two decades, but COVID-19 sent eCommerce and buy online/pickup in store (BOPIS) into hyperdrive. With fresh waves of shutdowns, it's time to re-engage or ramp up omnichannel capabilities you've been building since the pandemic's onset. This applies not just to shipping products to retailers and consumers but also to digitizing your upstream wholesale activities.
If you're like most apparel manufacturers and brands, you are working six to nine months ahead of the selling season. Have you got your spring 2022 styles ready to show and aren't sure you'll get to exhibit them at upcoming market weeks and other trade shows? If so, it's important to be able to virtually show your latest collections and book orders remotely. Technology solutions like CGS BlueCherry® B2B eCommerce give you creative ways to showcase product catalogs while controlling your brand image and customer experience every step of the way.
As consumers weigh the risks of in-person shopping, be prepared for retail customers to reallocate product from brick-and-mortar to online channels, or to change their assortment and buying plans. With Omnichannel Merchandise Planning technology in your corner, enabling you to adapt and respond, you'll have the flexibility to pivot your sales, merchandise plans, production and inventory to align with your customers' evolving expectations and requirements.
With virus outbreaks, shutdowns and supply chain disruptions, it's not easy to have the right products in the right place at the right time. But with the right technology to help with your visibility, flexibility and speed to market, you can be resilient and responsive.
Looking for more insights and best practices on how to fully connect and strengthen your supply chain against disruption? Get your copy of our 2021 Supply Chain Trends and Technology report.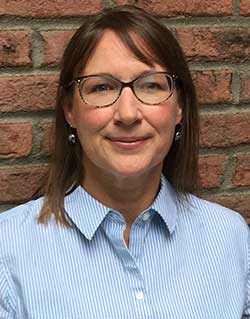 Kathleen DesMarteau, Responsible Research & Writing LLC, is a writer and researcher specializing in business technology and manufacturing trends. She covers fashion industry IT, advanced materials and supply chain issues.