7 Ways to Improve Your Omnichannel Customer Experience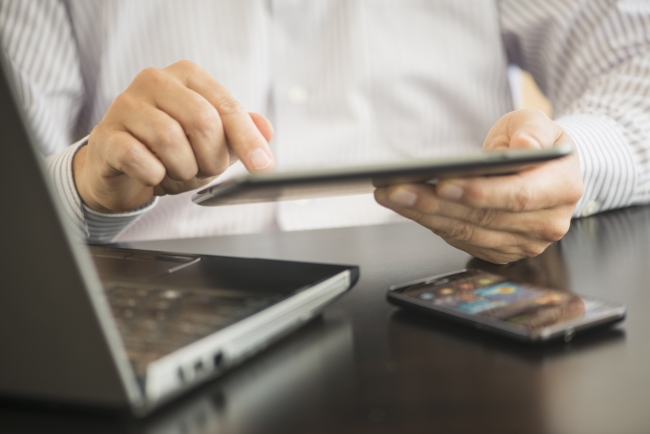 Header Image: Tetra Images/Brand X Pictures/Getty Images
Customer expectations are continually evolving as new and innovative channel solutions become available in the marketplace. Whether through traditional support channels (such as phone) or a new channel (like social media), customers expect a consistent, quality experience. This is projected to become even more important in coming years. In fact, a Walker study revealed customer service was posed to supplant price and product as a key brand differentiator by 2020.
Meeting these expectations is possible through delivering superior experiences across all channels by employing industry-specific expertise and knowledge.
CGS recently polled executives across multiple departments including Operations, Customer Services, IT, Marketing, Innovation and General Management, to evaluate the status of their omnichannel offerings. From this research, several key trends emerged that will guide customer-centric companies seeking to improve omnichannel experience.
1. Decentralize Customer Care Delivery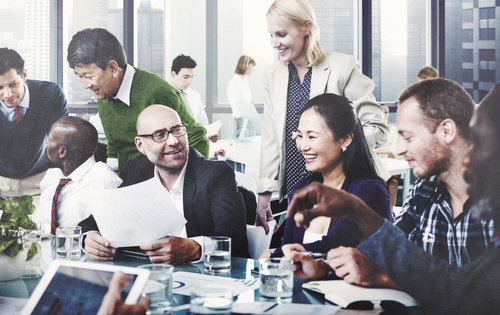 As the number of channels has grown over time (web, chat, SMS, social media and others), so has the number of departments and stakeholders involved in creating the uniform experience across channels that customers seek. The CGS survey identified a number of stakeholders that are now actively involved in customer care such as the CEO, CFO and IT leadership. This indicates companies who deliver superior omnichannel experiences are not using a centralized control model. Rather, they have decentralized the responsibility of customer care so it becomes a company-wide initiative.
2. Use Multi-Channel Delivery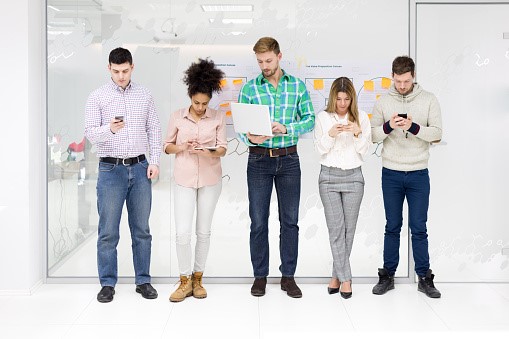 Georgijevic/E+/Getty Images
The increasing adoption rate of omnichannel delivery has largely been triggered by customer demand. An Aberdeen Group study showed companies that delivered extremely strong omnichannel customer engagement retained — on average — 89 percent of their customers, compared to 33 percent for companies with weak customer engagement. Watermark Consulting reports companies that lead the way in great customer service performed 22 percent better over a five-year period than the S&P 500, while those that lagged behind showed a -46 percent return. Clearly, customer service can mean the difference between business growth and eroding business value.
The CGS survey data also illustrates how companies are responding to customer demand. Non-voice channels, such as social media, continue to grow for customer care, making up 16 percent of all the channels utilized. Collectively, social media, email, and chat comprised 47 percent of the customer care channels now supported. Traditional voice customer care contributed to only 22 percent of the channels supported by organizations. This shows that delivering an excellent omnichannel experience is no longer optional, but absolutely necessary to ensure businesses do not fall behind the competition.
3. Personalize the Experience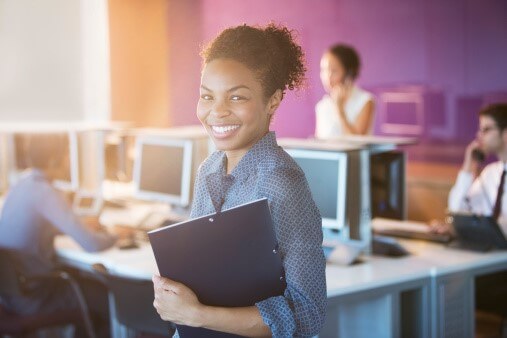 Tom Merton/Caiaimage/Getty Images
Though digital solutions help manage the high volume of customer support requests, incorporating personalization into the experience helps the customer feel like a brand still cares about them as an individual. Forrester reports 71 percent of consumers say that valuing their time is the most important thing a company can do to provide good service — a challenging task, especially when customers expect it on a 24/7 basis. Fortunately, embracing omnichannel solutions helps in this regard.
When identifying customer loyalty trends for 2016, IBM observed, "In a loyalty context, an omnichannel approach allows a company to collect customer interaction data across all touchpoints to build a 360 degree view of each customer. This deeper understanding allows for highly personalized customer experiences and offers, which need to be delivered across all customer touchpoints with the same holistic view." Customers are actually coming to expect this level of personalization. Digital Trends reports 73 percent of customers prefer to do business with brands that use personal information to provide more relevant shopping experiences.
Making a personalized experience the standard for your brand should become a best practice. If the task seems too large to handle in house while remaining focused on business it might be time to look for a partner that can deliver the same high quality personalized support afterhours, on weekends and during peak periods.
4. Focus on Existing Customer Relationships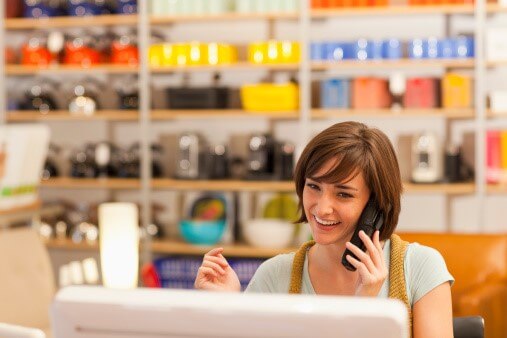 Blend Images - John Lund/Marc Romanelli/Brand X Pictures/Getty Images
Bain reports returning customers spend on average 67 percent more than first-time customers. The higher value of returning customers, as well as the high cost of customer acquisition and increasing pressure from global competition, has led many companies to increase their focus on nurturing and protecting their existing customer base.
Confirming this trend was a number of CGS survey respondents who citied their focus on improving customer satisfaction, increasing loyalty and improving customer retention as key goals for 2016. Companies are taking a defensive strategy by focusing on improving relationships with current customers as a higher priority than attracting new customers across all their channels.
By focusing on building customer relationships that generate an emotional brand connection, companies are able to further differentiate themselves from their competitors. Strong emotional ties to a brand encourage customers to become advocates and recommend your products and services to others. These relationships can, therefore, be an asset if properly nurtured.
5. Mind the Knowledge Gap to Increase Loyalty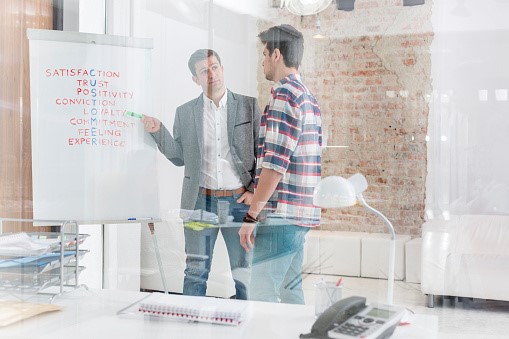 Westend61/Westend61/Getty Images
According to a survey by BrightLocal, 88% of consumers say they trust online reviews as much as personal recommendations and 72% will take some sort of action after reading a positive review. Customer recommendations are obviously important to growing business and earning them requires a brand experience that exceeds expectations. However, only 10 percent of survey respondents believed their company is providing excellent service, leaving a lot of room for improvement. With just a 5 percent increase in customer loyalty, the average profit per customer could improve by 25 to 100 percent.
For the 90 percent that haven't yet achieved excellent service levels, the gap in quality is largely created from the growing complexity in managing an onmichannel customer care environment with multiple characteristics. When Harvard Business Review asked consumers what dimensions of customer service they would most like to see companies measure, the highest number (65 percent) said "knowledgeable employees." Consumers defined these employees as being able to "answer my questions without putting me on hold, searching for someone, or transferring me."
The increase in the skillsets required to effectively deliver a superior level of service across channels raises the importance of hiring and retaining a talented workforce.
6. Robust Plans for Disruptions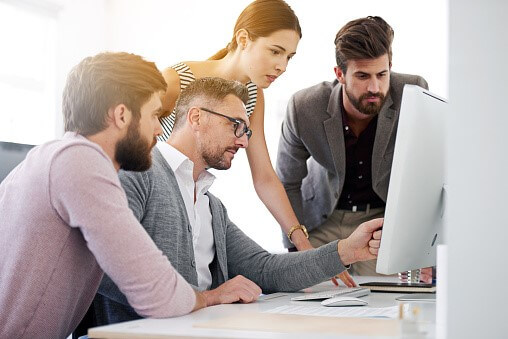 PeopleImages/E+/Getty Images
Effective omnichannel experiences are made possible when the underlying technologies operate properly. Customers demand uninterrupted and flawless service. A major disruption, caused by a natural disaster, cyberattack or hardware issue, will have dire consequences on the brand and the perception of reliability especially if your customer service teams are not ready to handle them at a moment's notice.
It's worthwhile to create robust proactive plans to effectively overcome commercially damaging disruptions. Additionally, stakeholders across departments need to know what the plans are, where to find them and what action needs to be taken for each channel if disruption occurs. CGS research identified that although the majority of companies have a plan in place to handle major disruptions, not everyone in the company may be aware. So make sure you are sharing your plans regularly.
7. Align Investments with Strategy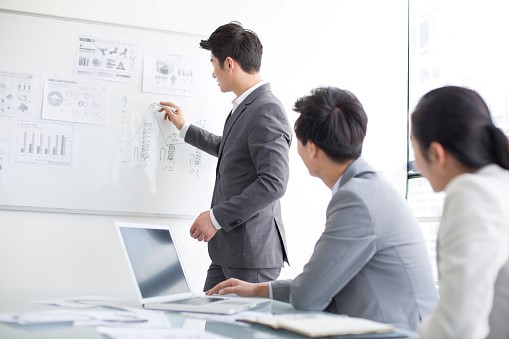 Lane Oatey / Blue Jean Images/blue jean images/Getty Images
Improving your omnichannel customer experience requires the alignment of multiple components. Your strategy, technology, people, processes all need to be aligned to ensure you can achieve your objectives. Without the proper investment in areas that support your strategy the execution may not achieve your goals.
"The most sophisticated companies are using their corporate budgets to fund three- to five-year programs. It's about a meaningful strategy and commitment rather than disconnected experiences and one-time projects."— Forrester Research: Your Digital Experience Technology Strategy Starts with A Customer Journey Map.
Compared to 2015, CGS survey respondents identified a 54 percent increase in spending for customer experience technologies and a 49 percent rise in proactive customer care solutions. While digital is only one part of the customer experience, it's the one most deserving of immediate attention and investment in 2016 and beyond.
---
References