Chatbots and Customer Service: Are The Days Of Human Agents Numbered?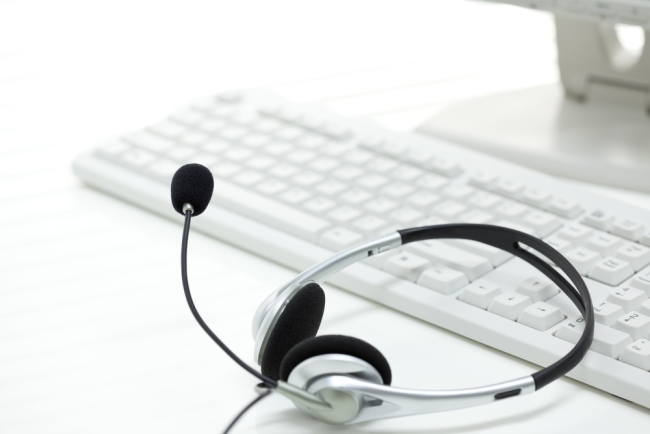 Empowered with emerging technologies such as Artificial Intelligence (AI), Machine Learning (ML), big data and analytics, more organizations are engaging automation technology to achieve higher customer satisfaction. Chatbots are one of the tools that are extensively used in this pursuit and have shown tremendous growth in adoption in recent years. But the billion-dollar question being debated in boardrooms is whether chatbots can replace humans in the customer service domain?
To answer this question, CGS surveyed a pool of 500 individuals from the U.S. and the U.K. to investigate their perspectives on chatbots in the customer service domain. This survey informed the 2018 CGS's Consumer Customer Service Report and offered us some key insights on what the consumers want from chatbot technology.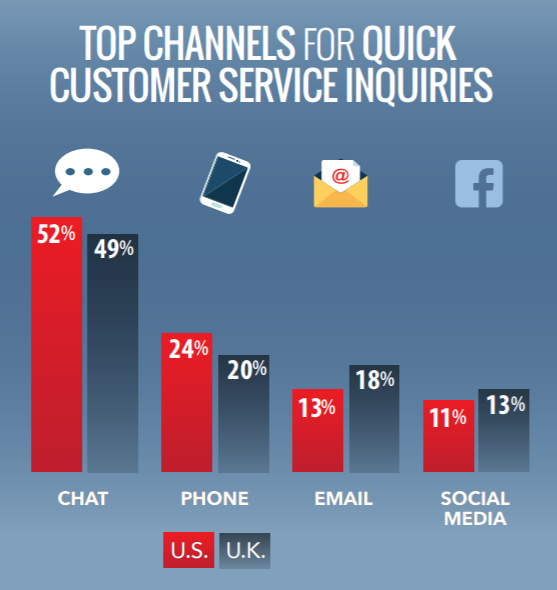 Humanity vs. Technology
To go deeper into this issue, we asked some of the leading minds in the field of customer experience (CX) to share their reactions to the results and their insights on what the future holds at the convergence of technology and customer service. The survey results indicated that consumers still prefer human interactions over communicating with chatbots, under certain circumstances. While more than half the respondents agreed that chatbots ensure faster responses to service requests, they were not well equipped to deal with complex or unusual issues.
"I'm not surprised by the results at all," said Adrian Swinscoe, independent advisor, speaker and best-selling author on customer experience consultant. "Customers have been telling brands for at least a couple of years now that they value the human touch or that they are regularly frustrated by their inability to speak to a real person when they encounter a problem that needs resolving."
For instance, customer service cases in healthcare are often complex and contain extremely personal and private details. So, when a customer has to deal with a bot that is incapable of offering empathy, patience, and the information necessary, and directs them to the FAQ instead, customer satisfaction can plummet.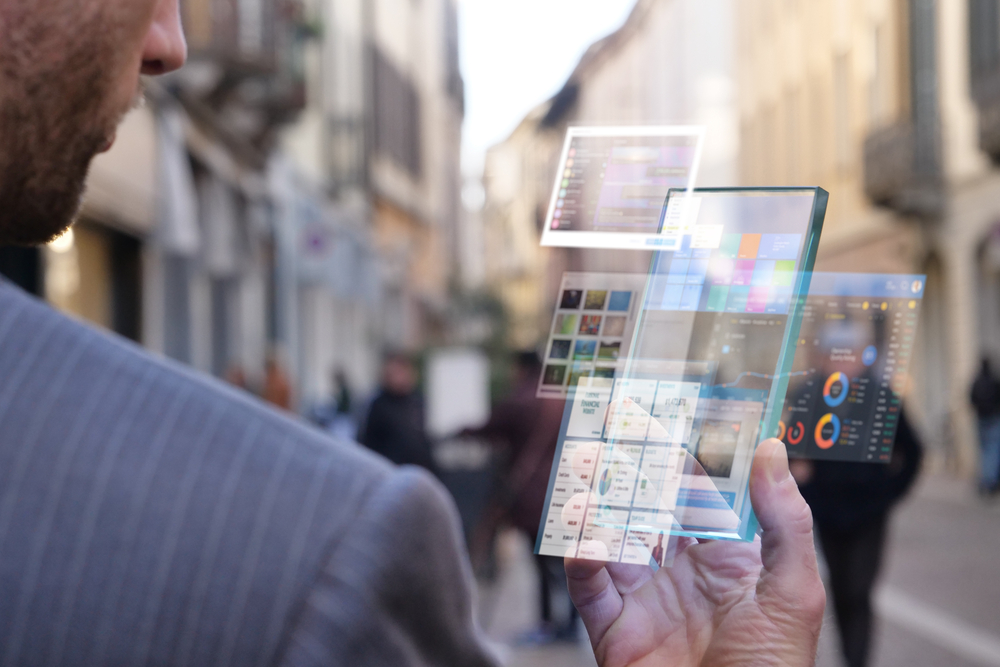 Similarly, when organizations fail to unify their data customers face, the annoyance of having to repeat all their details to a human agent after having painstakingly typed it up in a chatbot interface. This failure to centralize customer service information in the backend leads to scenarios where customers are frustrated with extra effort resulting in a negative experience. This repetition of effort is not only wearisome for the customer but also wasteful from an organizational perspective. For businesses, the key to achieving successful solutions isn't simply one of pure speed but also the overall experience they offer a customer, which can be vastly improved through a connected and channel-less experience.
"Speedy resolution is apparently the universal goal," says Lynn Hunsaker, Chief Customer Officer, ClearAction Continuum, "Technologies will likely become 'smarter' and faster over time, and one of the keys to consumer adoption will be prevention of repetitive statements as one of the most exasperating aspects of customer service."
Data Security Concerns
But beyond the consumer-agent relationship, respondents also expressed serious concerns about the privacy of their information. While companies have taken bold initiatives to harness data through the use of smart analytics for business intelligence, there have also been notorious cases of data breaches and corporate negligence as by-product. It is no wonder then that consumers have justified concerns surrounding data security are on their minds.
Over half the respondents from the survey were concerned about the readiness of data management at contact centers. For organizations, this poses an immediate challenge of perception, where consumers feel fearful of having their data exposed and exploited. Enterprises have to address these concerns by ensuring a robust data management strategy outlining how data is guarded.
A Tech-Generation Gap
While AI has become a major tool in helping companies relate to their customers and boost CX, the report clearly shows a gulf in how various age groups react to this technology within the customer service paradigm.
In the US, 60% of respondents aged 35-44 years stated that companies are not transitioning to chatbots smoothly. The higher aged segments, constituted of Baby Boomers and Gen Xers, have their own reservations regarding this trend as well, believing that younger consumers may be adapting to this transformation better than them. Overall, the report exhibited a general consensus that the shift towards chatbots was a case of "too much, too soon", especially since most consumers are still accustomed to interacting with humans for resolutions and queries.
"Companies need to formulate a service and experience strategy that articulates what sort of service or experience they want to offer. Most don't," added Adrian.  "However, doing so would help them decide what level of technology vs. human touch they should be applying across different parts of the customers' journey and, also, how that should change for different types of customers."
Customer Service Needs Humans
While respondents seemed divided on the bot vs. man debate, nearly 75% resoundingly agreed on one point: The idea of paying more to have human customer support agents is absurd. For modern consumers, the notion of human contact in customer service is self-evident and expected. And any attempt to charge them extra for this service would be widely unpopular and could elicit a major backlash.
Industry experts believe that while technology is a key driver of customer strategies, it is important for companies to not rush such evolutions against the will of their customer base. "Change takes time for people to embrace, commensurate with the gap between established, comfortable habits and a new thing," added Lynn. "This study's findings by age group underscore the need to understand and cater to various customer groups' circumstances."
Evaluation Is Key to Evolution
Technological transitions have to be seamless and in harmony with customer expectations if they are to be successful. A rapid transition may create short-term efficiencies and cost savings, but it can also put consumers off the brand. Any gains in ROI could be eaten up by repeat customer interactions and lower customer experience scores.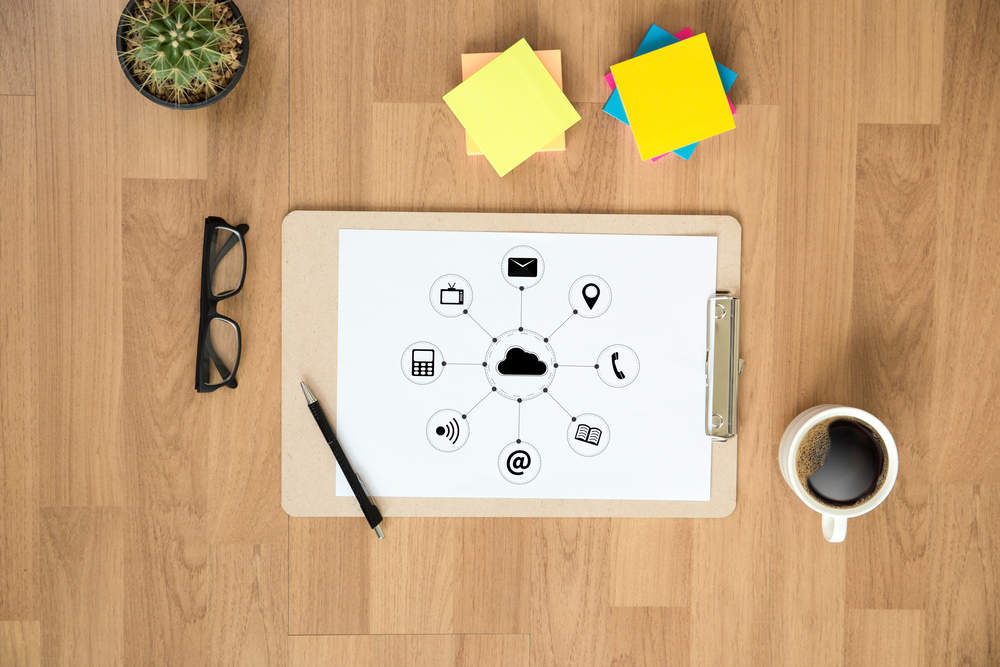 If an organization is truly primed to deploy new technology, then one of its primary steps needs to be in training people on how to effectively use that technology. It is critical that human agents are taught the strengths and weaknesses of these new tools, and learn how to use technology to the best benefit of the customer service process. Despite how 'smart' chatbots are, or may get in the future, there will always be issues that are too complex, specific or sensitive for them to resolve.
It is, therefore, important that organizations realize, that when it comes to situations that require nuance and sensitivity, no one does it better than a real, live human being. And, while it may be tempting to manage the rising demand of customer service through automation, organizations need to ensure that consumers have easy and quick access to human agents who can step in to help.
Adrian adds, "Consumer preferences for customer service will change as the demographic ages and the level of digital maturity of customers increase. However, even digital natives want to speak to a human being when things get complicated. The assumptions that many brands make about what customers want are often wrong and they would do well to examine and test the assumptions that they are making."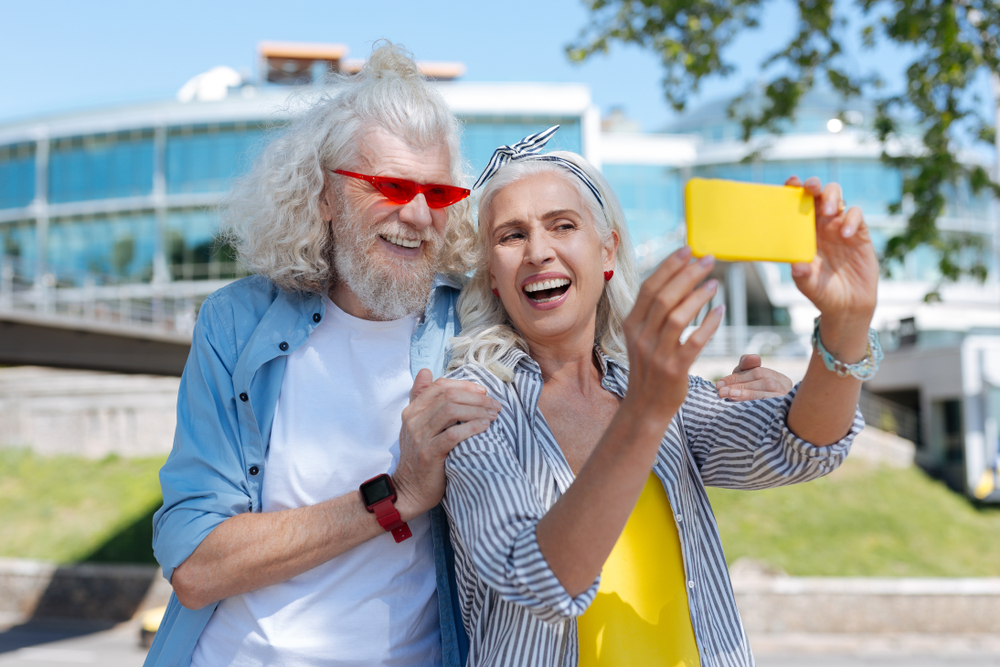 Ultimately, whether it's a human or a bot, knowing the relevant details about a consumer is what enables organizations to serve them better and offer them solutions that work. For enterprises, this boils down to balancing their focus on the needs of digital transformation and the preferences of the consumer. Organizations need to ensure that their customers' data security is never compromised as they gradually adapt to normalize chatbot technology within the customer service domain. Striking the right balance between personalization, data security and digital transformation is the key to a sustainable customer experience.
Future-Proofing Customer Service
As new technologies such as augmented reality (AR) and virtual reality (VR) bring the next wave of disruption to how we provide customer service, there are certain inherent truths that will remain a constant.
Lynn offers a neat summary: "To provide exceptional customer service (i.e., maximize retention and lifetime value), companies should: (1) make it easy for consumers to choose the service mode they prefer; (2) minimize time lags and repetitive requests in every mode; and (3) most importantly, emphasize ownership of service issues by the management disciplines that originated the issues, in a wholehearted quest to better align the business with consumer expectations, anticipate consumers' realities and reactions and prevent unnecessary burden on customer-facing roles and customers."
Applying these rules to any new process or technology should help keep your organization focused on what's most important: your customers.
CGS and Customer Service
CGS is a global provider of business applications, enterprise learning, and outsourcing services. You can read the full 2018 Consumer Customer Service Report to discover more insights on consumer preferences for customer service engagements.
"Consumer expectations are changing, and our global survey results reinforce that contact centers require a blend of human interaction with next-gen technology to ensure optimum customer experience," says Michael D. Mills, SVP, Global Sales, Contact Center division, CGS. "At CGS, we pride ourselves on providing our clients with the right teams and technology to support their business process outsourcing engagements and help them prepare for this new era of man and machine service."
For nearly 35 years, CGS has enabled global enterprises, regional companies and government agencies to drive breakthroughs in business performance. CGS is wholly focused on creating comprehensive solutions that meet clients' complex, multi-dimensional needs and support clients' most fundamental business activities. 
---
Keep In-touch with our Customer Experience Experts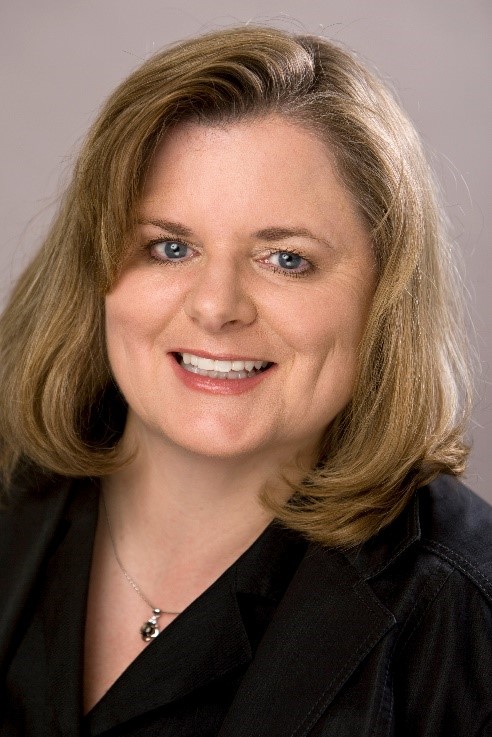 Lynn Hunsaker, Chief Customer Officer,
ClearAction Continuum
Futurist in customer-centered management, employee engagement in customer experience excellence, marketing operations and culture development. ClearAction Continuum centers business on customers through its pragmatic ClearAction Value Exchange and Customer Excellence DNA™. Lynn led      customer experience transformation at Applied Materials and Sonoco. She is one of five Hall of Fame authors at CustomerThink.com and she wrote four books for Amazon Kindle, including Innovating Superior Customer Experience. Lynn serves on the Board of Directors for the Customer Experience  Professionals Association.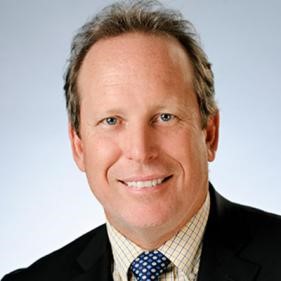 Michael Mills, Senior Vice President, Global Sales, Contact Center Division, CGS
Leads the global contact center solutions team in nurturing client relationships and successfully transitioning and implementing global and domestic contact center solutions. Since 2015, Mr. Mills has realized year-to-year growth in both revenue and profitability in the business process outsourcing division. This has been accomplished through the addition of more than a dozen new clients, 100 percent renewal rate on existing customers, and the focus on process optimization and agent productivity through utilization trending analytics and service level forecasting metrics.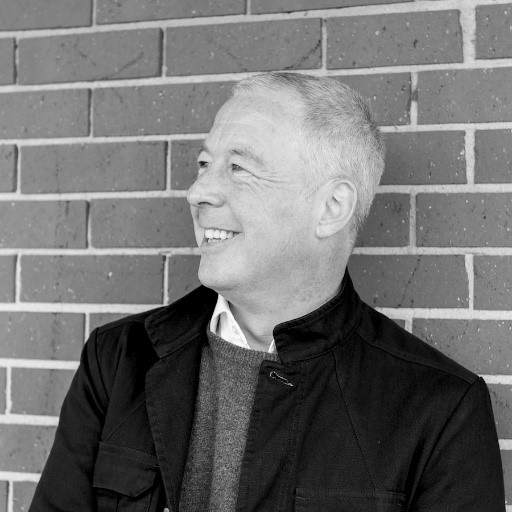 Adrian Swinscoe, Customer Experience Consultant and Advisor
Adrian has been growing and helping develop customer-focused large and small businesses for 20 years. He has previously worked with Shell, FT and The Economist Group and has advised and consulted to numerous businesses around the world helping them engage with their customers, build their customer retention and improve their service and customer experience. His clients have included Schlumberger, TUI, The Borough of Croydon, Pega, Talk Talk, Gazprom Energy, CIMA, Bibby Financial Services, Harper Collins, Microsoft, Pearson, Consumers International and Costa Coffee amongst others.
Adrian is a frequent writer, interviewer, podcaster, conference speaker, panellist, chair and workshop leader on all things related to customer experience. He is also a Forbes contributor and published a best-selling book in 2016: How to Wow: 68 Effortless Ways to Make Every Customer Experience Amazing (Pearson). Adrian has an MBA, PGCE and an MA in Economics. 
Read Adrian's Blog
Read Adrian's Forbes Column