Agile Manufacturing Takes Center Stage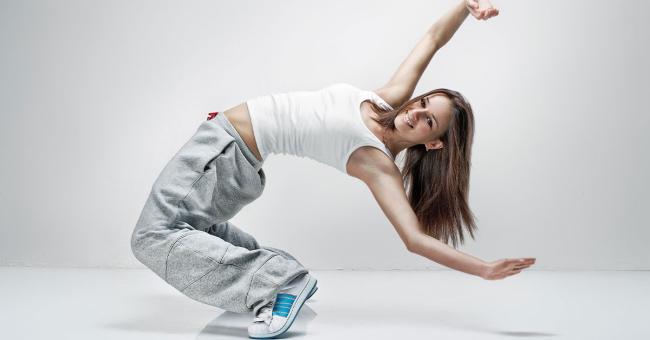 Agile manufacturing, including the ability to quickly adapt to changing retail realities, is a front-and-center priority for many fashion, apparel and footwear retailers, brands, manufacturers and wholesalers. With an agile supply chain, they are better able to navigate supply chain disruptions and uncertainties, such as those the industry experienced the past two years and those yet to come.
Pandemic-related factory closures, the Suez Canal blockage and U.S.-China trade tensions are examples of hard-to-predict variables that have affected business-as-usual for a lot of companies. On top of these types of uncertainties, there has been the ongoing force of eCommerce's disruptive innovation. With it, shopping behaviors and consumers' want-it-now expectations have put pressure on retailers and their suppliers to respond to trends faster and nimbly manage omnichannel inventory.
It would be quite something to find a business in today's retail supply chain that hasn't been impacted by these trends! Virtually all would agree: Agility is a competitive advantage.
 
What Is Agile Manufacturing?
"Agile manufacturing is a term applied to an organization that has created the processes, tools and training to enable it to respond quickly to customer needs and market changes while still controlling costs and quality." – Wikipedia
This formal definition sums up agile manufacturing well, but what does it look like in practice for apparel and fashion retailers, brands and manufacturers? In most cases, an agile supply chain is one that embraces digitalization within every link, focused on:
Eliminating wasted cycle time
Reducing redundant data entry
Making communications efficient
Having accurate visibility to production and products
Using automation to quickly identify and solve problems
Leveraging analytics to make better business decisions
 
Agility in Action
Agile manufacturing plays a role in answering several top-of-mind questions for today's business leaders and executives. Here are some examples.
 
Q: Where are my products? How can I make or source more?
A: Among its many lessons, COVID-19 taught everyone the importance of accurate information about supply and inventory, including the status of both finished goods and work-in-process (WIP). The world still grapples with pandemic-related supply chain problems, and the issues might linger. Chain Store Age recently reported on a survey of retail executives conducted by First Insight and the Baker Retailing Center at the Wharton School, University of Pennsylvania. In the 51-participant study, 98 percent of retail executives said they expect supply chain issues to continue through 2022 and beyond. In the survey, retailers said they plan to respond by:
Improving forecasting
Finding new manufacturers or vendor partners
Streamlining assortments
Supply chain digital connectivity enables manufacturers and brands to track and analyze their products in real time and have visibility between the shop floor and headquarters, said Paul Magel, president of business applications and technology outsourcing, CGS, in a Sourcing Journal article. Solutions such as BlueCherry® Shop Floor Control (SFC) integrated with enterprise resource planning (ERP) provide this visibility. "It's about monitoring your symptoms before you get the prescription," he said. "Do you have enough supplies? Where are the cargo containers?"
With end-to-end visibility and agility, executives can make well-informed decisions to maintain appropriate inventory and pivot as needed to alternative materials, vendors and shipping methods.
 
Q: How will we handle a surge in eCommerce demand?
A: "COVID fast-forwarded five years of omnichannel and eCommerce. … Right now, if you're a shipper, B2B or B2C, you're shipping inventory from wherever it exists to wherever it's needed. And that is a paramount shift," said JP Wiggins, cofounder and vice president of logistics, 3Gtms, in a Supply Chain Dive article. His comments illuminate the heightened sense of urgency facing the entire retail supply chain to respond to eCommerce demand.
Agile manufacturers embrace automation from design concept to product development to the production shop floor to delivery. The more digitalized the supply chain, the faster products can be developed, manufactured and fulfilled.
Product lifecycle management (PLM) technology supports digital asset management, rapid sampling and streamlined approvals—all necessary to meet eCommerce demand with agility. When PLM is integrated with ERP, businesses can quickly push approved styles into production. Within a day of approving styles, they can accept customer orders, place purchase orders with factories, create UPC codes for hangtags and other activities. The bill of materials (BOM) is built a single time. There is no need to re-enter product specifications and other details; such redundant data entry easily eats a week of cycle time. Then, at the factory level, SFC ensures visibility to real-time production status and enhances efficiency. Finally, for fulfillment, agile businesses rely on eCommerce order fulfillment automation with built-in integration to ERP.
Just as importantly, within an agile supply chain, key stakeholders have visibility to information they need to keep products moving from concept to consumer. "Everybody's working off the same data. Anything your designers have done is shared with the operations and logistics side of the business," said the systems director for an omnichannel childrenswear brand using CGS BlueCherry®. "We send it straight from PLM over to the ERP system, and it's ready to go. It just translates over, so you don't have two people looking at two different sets of data. They're united. Saving all that time during our crucial go-to-market period was a huge win."
 
Q: Where should I hold prices? How much can I discount?
A: Price is always high on the retail radar, but for holiday 2021 and the near future, retailers are evaluating pricing and promotions amid potential supply shortages and higher costs for transportation and labor. In the Wharton School survey, about 30 percent of retailers indicated they would absorb their higher costs and keep prices consistent for consumers, while the balance said they'd be passing along some costs to shoppers, Chain Store Age reported.
Whether you are a retailer, brand or manufacturer, it's important to know where you stand on cost, profit, supply and demand, so you know how much you can give up in markdowns and promotions and when you need to stand firm on price. Business intelligence (BI) technology—integrated with ERP, PLM, omnichannel merchandise planning and SFC—gives businesses the power to:
Accurately forecast costs
Track actual costs and sell-through trends
See production status and capacity in real-time
Plan effective pricing and promotions
In an agile manufacturing scenario, integrated technology provides end-to-end traceability to help with decision making. How much cost do we have in this style? How much of the style is hanging in a retail customer's stores? How much is available to sell in our distribution center? How well is it selling through? What raw materials and WIP are in the supply chain? What is on the water? What capacity do we have to replenish stock? How quickly? Predictive analytical tools help executives run what-if and if-then scenarios to determine where demand is heading and how supply can keep up and, with a little luck, get ahead of the next trend.
Agile manufacturing is an important competitive advantage in today's retail industry. Want to know more? Download our new Visibility Report, published in collaboration with Sourcing Journal, to learn how your business can see its way to a faster, more agile supply chain.