Natalia Kossobokova is the Content Marketing Manager at CGS. She spearheads the development of global marketing content which includes videos, blog posts, newsletters, editorials, emails and other marketing projects.
The History of CGS's Application Solutions Division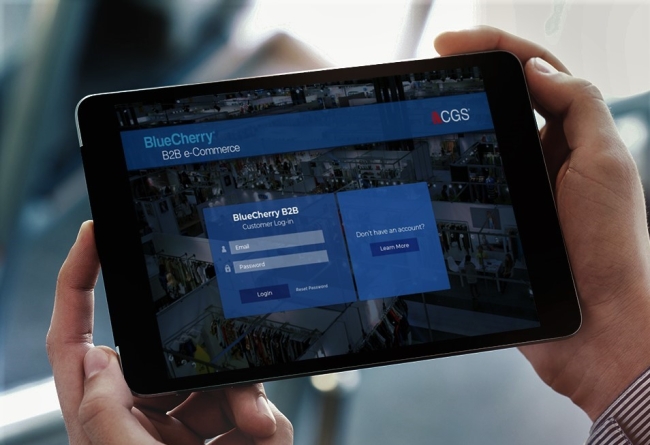 How the fashion industry's BlueCherry® software solution got its start
In our previous post, we covered the historical achievements of CGS in honor of its 35th anniversary this month. This week we'll take a look at the CGS Application Solutions division, or as President and CEO Phil Friedman calls it, "The crown jewel of CGS." Before starting his own company, Friedman was employed at garment manufacturer Charles Greenberg & Sons. During that time, he installed one of the fashion industry's first data-management systems. He soon realized that there was a high demand for IT consulting in this field. In April 1984, with the blessing of Charles Greenberg, CGS opened its doors and Friedman's first client became Charles Greenberg & Sons (Note the initials).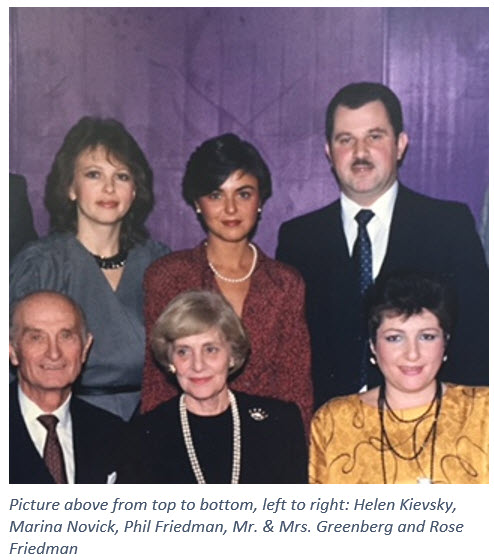 "We started out in a warehouse with only five employees, including Phil," recalls 35-year employee and CGS Director of Implementations Marina Novick. "We had a strong level of expertise in the apparel package being implemented at large companies called ACS Optima."
The first few years at CGS were solely focused on reselling and implementing the ACS Optima product, which was created by a company based out of California as one of the first online systems in the apparel industry. Phil was the face of the company bringing in business with his connections, Novick and her teammates – consisting of programmers and one operator - implemented the software. The company grew very rapidly during the early '90s after Friedman hired a sales team and additional team members to bring in and implement new business.
"My ambition was always to build a large company," Friedman recalls.
One of CGS's very first clients was Members Only, a brand of clothing that became popular in the 1980s with its line of jackets. CGS truly gained momentum with its second client: Calvin Klein. This was one of the team's most challenging projects filled with long hours and tight turnaround times. Once the client was satisfied, CGS's reputation spoke for itself and the business grew. By 1993, CGS added Polo Ralph Lauren to its growing list of clients.
The following year, Friedman was getting frustrated with the lack of a roadmap from ACS. He went to speak directly to the owner and shared his displeasure of where ACS was with the product. As the story goes, the owner asked Phil: "If you think you can do better, why don't you buy the company?"
Friedman agreed.
Two weeks later, Phil put in an offer for ACS. Since the acquisition of ACS and its Optima product in late 1994 as well as Innovant's Virtual Showroom™ in 1999, CGS led the way in the marketing and ongoing development of products specifically designed for the Apparel Footwear and Accessories (APA) industry.
As Novick puts it, "After Phil purchased the apparel package itself and we were able to remedy all the issues that came with the software, business took off."
Since the acquisition, ACS Optima became a CGS product and the company began to grow its Enterprise Resource Planning (ERP) platform (or software).
Long-time employee Paul Magel joined CGS to start the company's Y2K practice in 1997 and now serves as the President of Business Applications and Technology Outsourcing division. In 2001, CGS purchased Garpac which had been developing apparel software solutions for the garment industry. Its newest offering called BlueCherry was just entering the market. It was the wife of the CEO at Garpac who named the core offering BlueCherry, which was in line with the color-themed tech brands like Redhat that were trending at that time. After the acquisition, 40 employees from Garpac joined the CGS family, many of which still work for CGS to this day. Magel recalls:
"The software was innovative, but the company didn't have the ability to scale on the customer service side. We happened to be very good at implementation and customer support. We decided to create the best of both worlds. We continue to scale and support our growing customer base each and every day."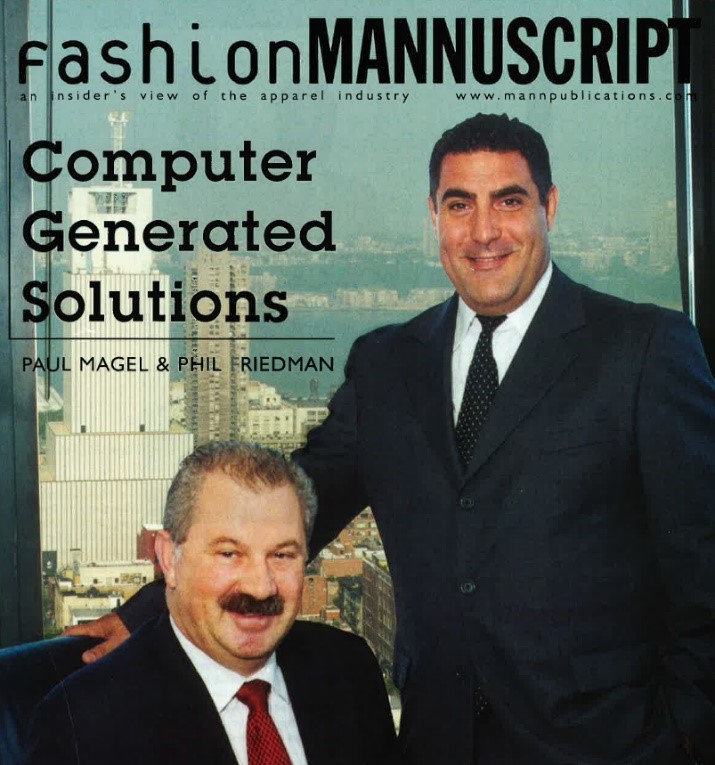 Over the next ten years, CGS would invest a lot of R&D into the BlueCherry offering while growing the team and the expertise. In 2003, the company bought a small application development company in India to augment the U.S. development team. The India development team now consists of 165 employees. In 2009, the team focused on completely re-architecting and modernizing the product from the inside out, leading to the Infinity version of BlueCherry. The growth strategy was to stay focused on the industry we know while increasing our value proposition in the marketplace. Rather than sell someone else's warehouse system, CGS built its own. By acquiring companies along the way, CGS was able to grow and build an industry-leading practice to support apparel brands.
Along the way, CGS bolstered its software offering by purchasing Leadtec in 2002 and Threadvine in 2012. Leadtec and its Satellite Plus product gave CGS a deeper international presence across the globe where apparel manufacturing was migrating at the time. CGS also worked with companies based in China, Singapore and Hong Kong. With CGS's expansion into Europe, the BlueCherry team began working with Italian and British branches of U.S.-based companies. Leadtec is now known as BlueCherry Shop Floor Control and Threadvine is BlueCherry B2B.
As a result of the acquisitions and Magel's leadership in the Application Solutions Division, BlueCherry grew from a single order-to-cash system to a complete end-to-end supply chain solution, encompassing ERP, PLM, planning, manufacturing, logistics, B2B eCommerce, shop floor control, warehousing and collaborative supply chain management. Through a comprehensive range of fully integrated software modules, it enabled retailers, brands, manufacturers and suppliers to streamline processes, gain visibility, increase productivity and enhance competitiveness. Most importantly, this "intelligent" solution, as Magel refers to it, was so successful because it gave customers the tools to make their businesses more profitable.
CGS continued to increase its value proposition and even ran IT departments for some of the biggest names in apparel, footwear, accessory manufacturers, as well as importers and retailers such as Polo/Ralph Lauren, Philips Van Heusen, Donna Karen and Leslie Fay. CGS now has a full IT Outsourcing Group providing cloud-based solutions. Magel looks back on the last few decades of success with much enthusiasm:
 "We understood the business better than any of our competitors. The success we've enjoyed over the decades is hard to match and demonstrates the value that we bring to the market."
The original role of the Application Solutions division has evolved much over time. Over 350 employees are currently dedicated on the BlueCherry side of the business at CGS. After 35 years of working with this team, Novick also recalls how she implemented programs for multiple iconic brands including DVF, Eileen Fischer, Nine West and Marc Fisher Footwear.  One of the customers under her purview has been a CGS client for over 15 years. Novick often thinks about how much the company has grown during her tenure:
"Phil always had a vision and he always wasn't afraid to move forward and be competitive. We never hesitated to take on a new challenge and we were always looking forward to the challenges."  
Additional Resources:

Natalia Kossobokova is the Content Marketing Manager at CGS. She spearheads the development of global marketing content which includes videos, blog posts, newsletters, editorials, emails and other marketing projects.