Natalia Kossobokova is the Content Marketing Manager at CGS. She spearheads the development of global marketing content which includes videos, blog posts, newsletters, editorials, emails and other marketing projects. 
CGS Celebrates Its 35th Anniversary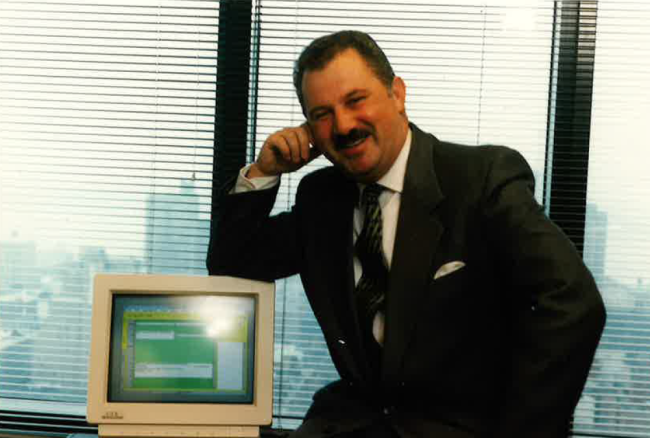 Employees look back on some of their favorite memories at CGS as well as their significant milestones
In our previous post, we covered the story of how CGS was founded by President and CEO Phil Friedman. In this story, we will feature CGS's most historical achievements in honor of the company's 35th anniversary this year. Under the leadership of Phil Friedman, CGS first opened its doors on April 1, 1984, as an IT consulting business dedicated to the apparel industry at the heart of New York City.
"We started with only five people and are now over 7,000 employees in North America, Latin America, Europe, the Middle East and Asia," said Friedman.
During the first few years of CGS, Friedman's organization was primarily serving the New York City's garment district through an apparel software package called ACS Optima. The company's original client was Charles Greenberg & Sons, which had been Friedman's previous employer.
"I still remember the day when we started with just a handful of programmers and limited space in an old storage room," recalls Marina Novick, Director of Implementations at CGS and a 35-year employee of CGS.
This was at a time when CGS was located in Midtown Manhattan, at East 34th Street and 5th Avenue. After winning and successfully implementing their second contract with Calvin Klein, CGS experienced a period of growth in the fashion industry with clients including Members Only and Echo Scarves. Friedman began to expand his team, which would later become the CGS Application Solutions Division. He also wanted to create a diversified company where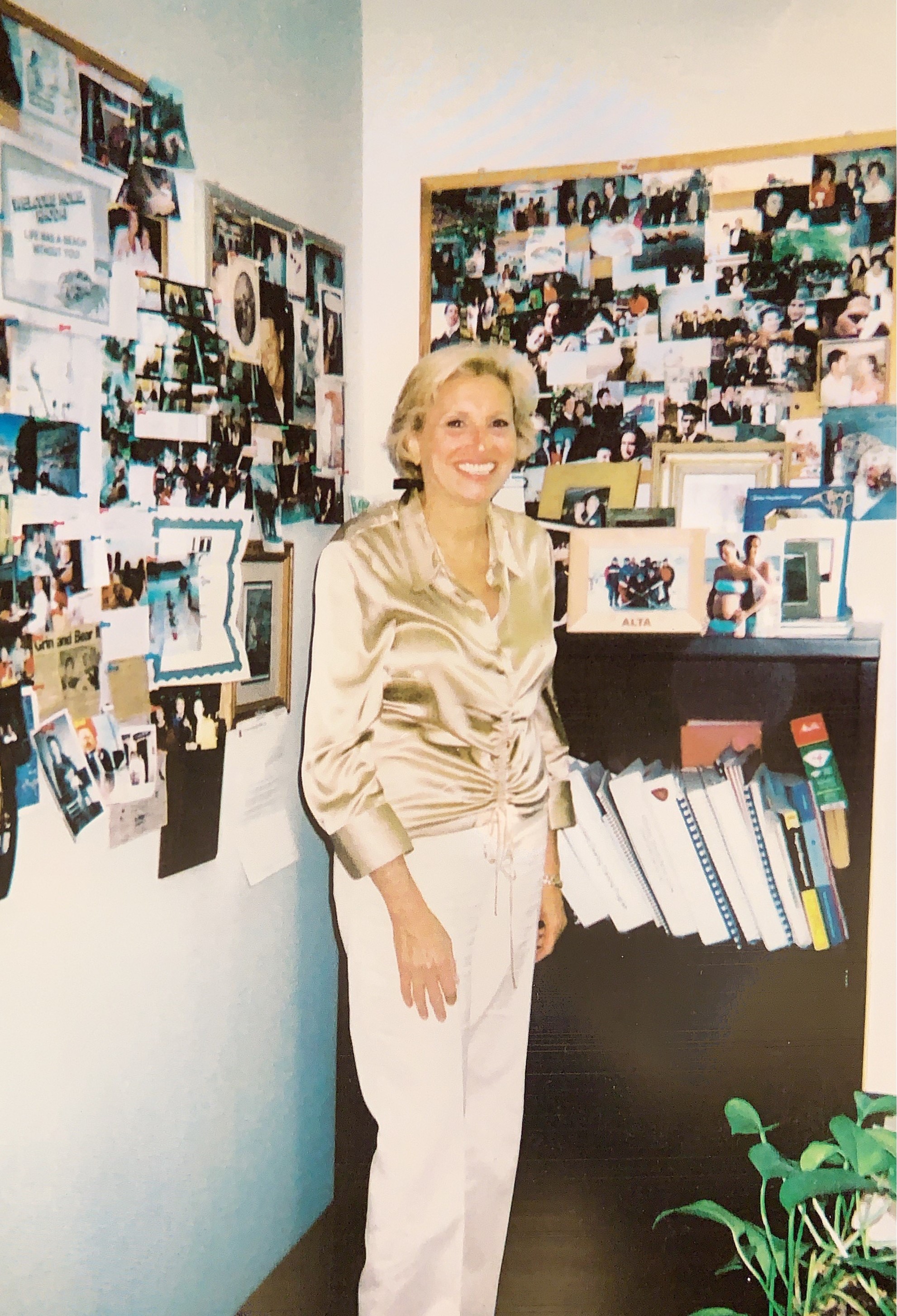 CGS would not be limited to one service,
or one product, but be able to provide many different services under one umbrella.
While apparel software solutions remained a core part of CGS in the early '90s, the company grew beyond its role as a fashion systems integrator with the creation of its learning services department in 1991. When Rhoda Cahan joined the team as a Training Services Manager to run the learning department, there were only three other departments: helpdesk, consulting and the application solutions division, which targeted the garment industry. There was no human resources or legal department at the time.
"I was one of three CGS employees with PCs in 1992. We went into Phil's office to tell him about the Internet," said Cahan. "We were looking for a domain name. 'CGS.com' was already used by the Cincinnati Gas Service. Phil said, 'Do you have another idea for a domain name?' I suggested www.cgsinc.com and that's what we still use today."
In 1994, CGS's CEO was very driven to grow his business in the apparel industry. He was becoming increasingly unsatisfied with the lack of research and development ACS was investing into the ACS Optima product. Eventually, Friedman purchased the intellectual property rights to the package and began to steadily innovate the product. As a result, he garnered significant clients in the apparel industry.
In 1996, Friedman was named Entrepreneur of the Year by Ernst & Young, Inc., Inc. Magazine, Merrill Lynch and the City of New York due to the growth across all divisions of his organization. These designations put CGS on the map as one of the fastest-growing, privately owned tech companies in the U.S.
The CGS team was later joined by another one of its long-standing employees, Carl Heringer, who officially started with CGS on January 1, 1998, as the company's corporate lawyer and is now the head of the legal department:
 "The first year I joined we cracked 100 million dollars in revenue with only about 500 people on the team," recalls Heringer.
This major milestone fueled Friedman's ambitions even further. CGS was particularly busy in 2001, setting a historical time mark when it acquired Garpac Corp. and rebranded the software as BlueCherry®.  CGS underwent a series of acquisitions and R&D developments throughout the next decade. The current President of Business Applications and Technology Outsourcing Division, Paul Magel, joined CGS right before Y2K and recalls the early days of the BlueCherry offering and how it became so successful:
"By concentrating on ERP and supply chain management solutions, we were able to understand the business better than any of our competitors. We were focused on making our clients more profitable and that's what made us the best in the industry."
Under Magel's leadership, BlueCherry grew from a single order-to-cash system to a complete end-to-end supply chain solution, encompassing ERP, PLM, planning, manufacturing, logistics, B2B eCommerce, shop floor control, warehousing and collaborative supply chain management.
In 2001, CGS also won its first major global contract through the Learning Division. Cahan's team placed over 100 instructors in U.S. military bases. She had just one month to not only recruit the instructors, but to train them as well. The engagement was so successful that it led to a five-year contract with the Air Force to place instructors in ten different countries around the globe.
CGS also experienced its first official expansion outside of the U.S. with the extension of the CGS Learning Division by its purchase of Certify Online in 2001. Prior to its acquisition, this Canadian company was led by Doug Stephen. His firm specialized in providing learning and training services to other businesses. What made his company such a critical piece to the CGS puzzle was that it had the second highest concentration of WebSphere experts in the world. At the time, WebSphere was a highly sought-after software product that performed the role of a web application server. When Doug's company was still a contractor to CGS, Friedman decided to pay the Canadian firm a visit during a cruise in Saint John.
"I invited Doug Stephen to have dinner with me. The discussion progressed, and by the end of the evening I had offered to buy him out and bring him on board as a subsidiary of CGS," said Friedman in an interview with Huddle Today in August of 2018. "We negotiated a deal; I wrote it on a napkin. The next morning, I gave it to my in-house attorney, a contract was drawn up, and we bought the company."
After the purchase of the Canadian learning company, Doug Stephen became the Senior Vice President of the Learning Division and Country Manager of CGS Canada. Since 2001, the CGS Learning Division began to integrate other types of technology in its offerings. The company started to get recognized as a leader in the learning industry and became the preferred training team to many large-sized businesses in the early 2000s. As of today, the CGS Learning Division trains seven of the top Fortune 500 companies.
The CEO of CGS was also determined to expand its other divisions outside of North America. He continued to take CGS to new heights by aiming higher once he achieved one goal after another.
"Every time you achieve a short-term goal, you set a higher goal, and you redesign the vision. This is how I operate," recalls Friedman.
Throughout the 1990s, CGS had over 10 offices dedicated to outsourcing services in the U.S. This included facilities in New Jersey, Georgia and Florida, which are still operational to this day. As global tech companies grew in the early 2000s, so did their need for tech support and outsourcing needs. CGS stood poised and ready to meet this demand. By 2004, the company had over 1,000 employees with the opening of its first customer support center and R&D services office in India – the same office that recently celebrated its 15th anniversary in February. Two years later, CGS purchased Easycall Communicatii SA in Bucharest, Romania, rebranded as Computer Generated Solutions Romania, to provide services in 18 foreign languages through six different call centers.
By 2010, CGS employed over 3,000 staff members worldwide, but Friedman's ambition for growth did not stop there. In a 2010 with an interview with The New York Enterprise Report he said: "One day I will run a company with 5,000 employees. I'm not there yet, but I'm working toward it."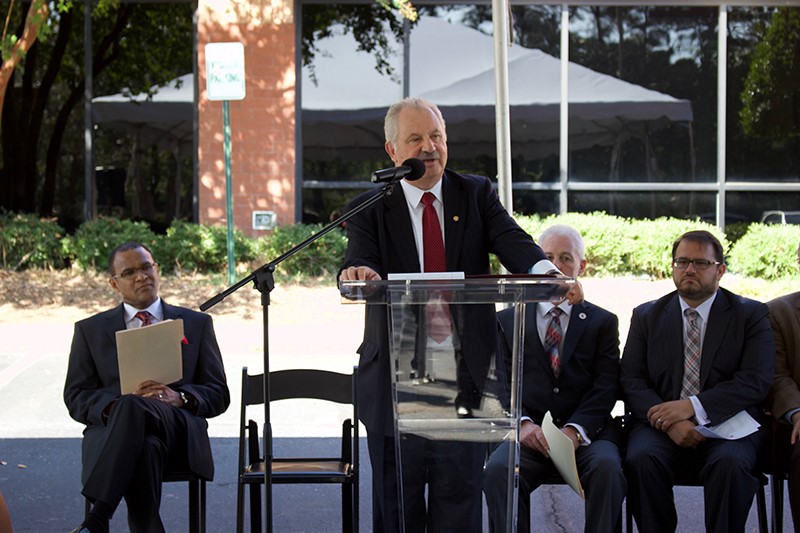 Pictured above: CGS Opens its new 55,000 square-foot facility in Atlanta in 2017.
In the next ten years, CGS continued to expand its Outsourcing Division by purchasing Prego, SA, in Santiago, Chile, and rebranded the entity as Computer Generated Solutions Chile, to provide services to Latin America and to other Spanish-speaking countries. Eventually, CGS would grow its headcount in Chile to over 3,000 team members. In 2015, Friedman set out to open an office in Netanya, Israel which now delivers services to current and potential clients in Hebrew, Russian and Arabic, as well as additional support for French.
"A lot of what CGS does is under the radar. Phil often says we are a well-known secret," said Heringer.
Over the last 30 years, the CGS BPO team provided outsourcing services to industry-leading global brands including retailers, health care providers, technology and telecom providers and global hospitality organizations. Most recently, CGS was named the gold winner of the 2019 Stevie® Award in the "Contact Center or Customer Service Outsourcing Provider of the Year" category.
Today, CGS operates in over 40 countries around the world with over 7,000 employees across North America, Latin America, Europe, The Middle East and Asia. The company delivers Business Applications, Enterprise Learning and Outsourcing services to customers. Friedman adds:
"I am more confident than ever that CGS will grow, expand and prosper because of the very dedicated and talented employees of CGS."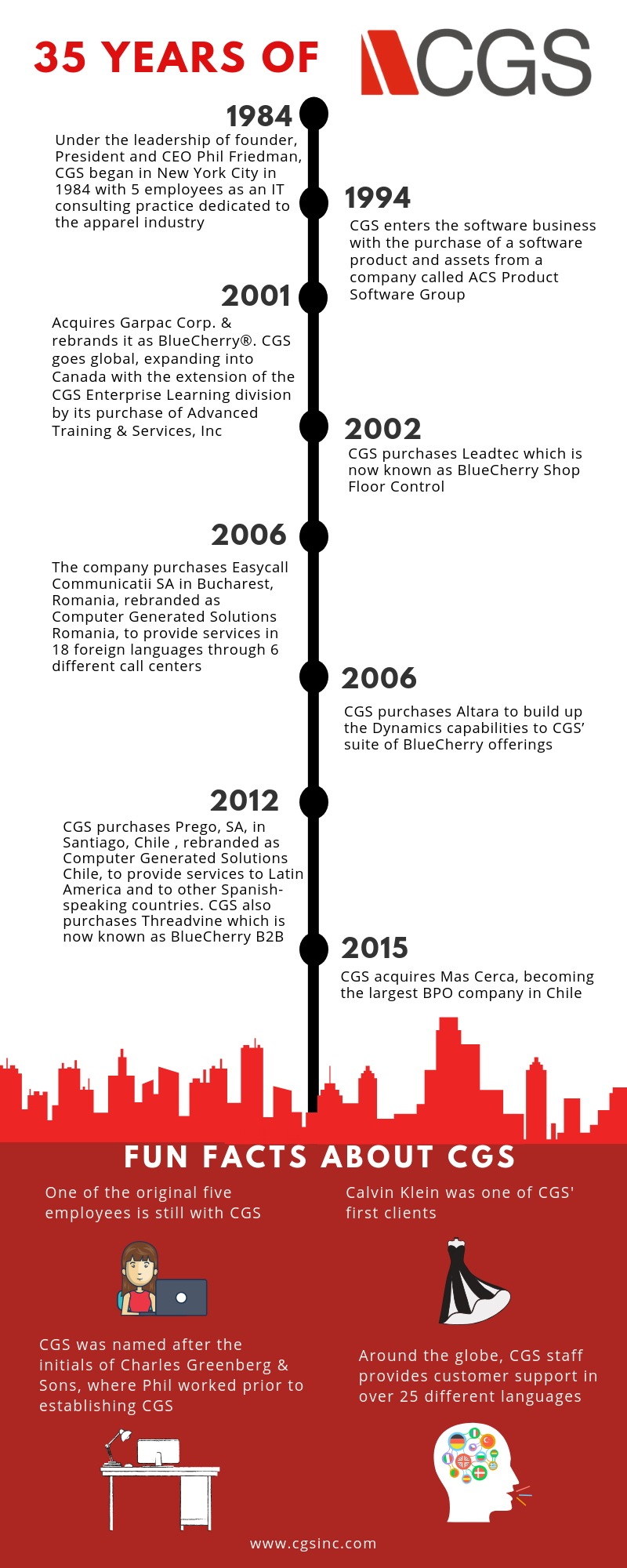 Natalia Kossobokova is the Content Marketing Manager at CGS. She spearheads the development of global marketing content which includes videos, blog posts, newsletters, editorials, emails and other marketing projects.