How Consumer and Fashion Brands Can Propel Sustainability and Corporate Responsibility Initiatives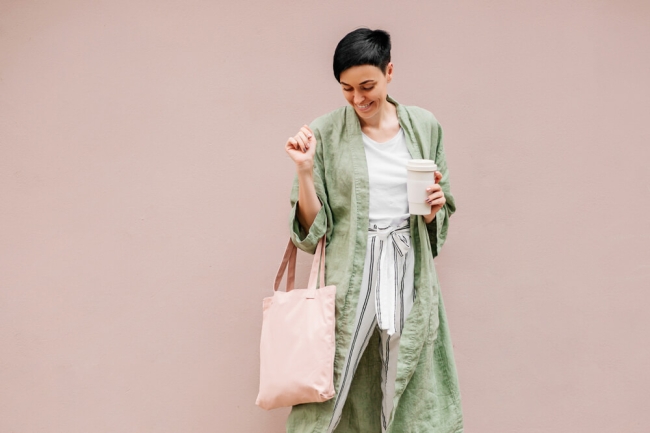 Consumers may be shopping differently these days, but their interest in sustainability remains strong and steady. In fact, many shoppers say they will pay more — sometimes 25 percent more! — for apparel, footwear and fashion products they perceive as being sustainable. These were just a few take-aways from the CGS 2020 Retail and Sustainability Survey, which polled more than 2,000 respondents from the United States and United Kingdom.
What is sustainability? The term can have different meanings, depending on how narrowly or broadly you define it. Among survey respondents, a quarter of U.S. consumers associated sustainability with being ecofriendly and reducing waste. At the same time, 30 percent of U.K. respondents and 22 percent in the U.S. equated sustainability with ethical work practices.
Corporate social responsibility (CSR) is an umbrella phrase often used to describe initiatives that support environmental sustainability, ethical business practices, labor law compliance, workplace diversity and more. Consumers value brands committed to doing the right thing. And they are willing to put the power of their wallets where their values are. This bodes well for brands perceived positively and looms ominous for those who are not. Thirty percent of survey respondents said they would stop using a brand if they discovered it did not use ethical practices.
Chances are that your business is doing a lot of things right on the sustainability front. But perhaps you have some areas to improve as well? Here's a look at how integrated technology can help support your sustainability objectives.
Sustainable Planning, Development and Go-to-Market Tactics
For sure, sustainability applies to product characteristics:
Are raw materials organic or recycled?

Are metal trim pieces sourced ethically?

Has packaging been minimized?
But there is an opportunity to embrace a bigger picture for sustainability beyond individual product specifications. This involves reducing waste and conserving resources throughout the product lifecycle.
With an integrated approach to planning — one that connects the dots between functional departments, teams and processes — brands can reduce considerable waste in product development and merchandising. For example, when design, product development and sourcing teams have clear visibility to top-down plans and business goals, they are less likely to head down paths that don't align with plan objectives and targets. With fewer disconnects, these teams can more efficiently generate concepts and produce styles that meet expectations and targets. In the course of getting lines ready, there is less waste if they do not have to go back repeatedly to the proverbial drawing board.
To go even greener (and faster), some fashion businesses are embracing 3D technology for their design, product development and merchandising processes. The longer they can keep styles in digital format while they create, review and revise, the less they consume materials to make physical samples. Also, they require a lot less transportation, with its fossil fuel consumption and pollution, to move products from point A to point B. Without question, 3D is a gamechanger for cycle time and sustainability.
WhichPLM has reported 50 percent time savings and 70 percent cost savings on sampling processes when firms use 3D virtual sampling.
Digital collaboration with customers also can conserve natural resources and reduce waste. With business-to-business e-commerce tools, it is possible for wholesalers, brands and retailers to show lines and browse collections without any shipping of physical samples, transportation for teams to visit showrooms and use of paper/cardboard catalogs and storyboards. In addition to saving time and resources in these ways, digital collaboration between retail buyers, brands and wholesalers also can help improve the ultimate sell-through of finished products. In much the same way that integrated planning reduces waste internally, collaborative planning between buyers and sellers can cut down on production of orders that no one wants to buy. Particularly if brands can sell virtually based on 3D style imagery or even digital silhouettes and fabric swatches, they can adjust collections based on early likes and feedback before they produce the first garment.
When all parties are communicating digitally and working closer to market, there is a better likelihood for more productive, profitable styles at the point of sale. In addition, tightly integrated technology makes it more feasible to test smaller runs of more styles to see what will sell well. And this reduces the need to dispose of unpopular products in the landfill or to generate yet more waste and pollution by packaging and transporting them to sell through off-price outlets.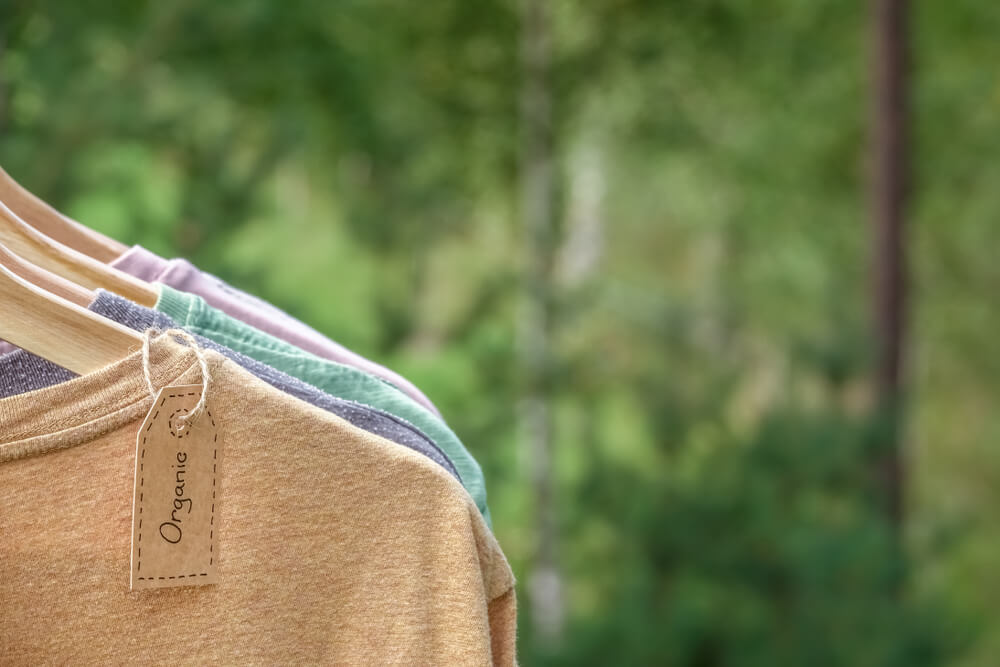 Ethical and Sustainable Supply Chain Strategies
Technology also plays an important role in sustainable business practices across global supply chains. Especially during these times when it can be challenging for staff to visit factories, the right solution set provides some transparency to suppliers and their operations. This visibility helps with remote monitoring. For instance, it is a means to verify that labor practices and building maintenance comply with local regulations and corporate codes of conduct.
Supply chain software can be leveraged to vet and scorecard suppliers on sustainability metrics. For example, there are solutions designed to automatically manage compliance documentation, confirm inspections and audits are performed on schedule and ensure issues are being addressed.
Shop Floor Control (SFC) solutions also provide insight into plant activities at the individual operator level. For example, a sewing operator's piecework can be tracked accurately and in real time through barcoded, QR coded or RFID-enabled bundles integrated with SFC. Sometimes these systems are connected to smart machines with onboard cameras for live video feeds. All of these tools can offer insights to help brands monitor plant-floor activities and ensure operators are being measured, incentivized and paid fairly. They also can help bring any potential problems to light sooner.
When their SFC is integrated with PLM, retailers and brands also have a chance to recognize and rectify quality issues sooner, reducing the risk for wasted energy, resources and materials on rework. At best, brewing problems can be fixed on the fly while orders are still on the production line. But at the very least, the source of the problem (a problematic pattern grade, confusing instructions, irregular fabric, etc.) can be remedied and recorded in PLM for posterity so that it doesn't recur in future seasons.
Using technology to manage quality ultimately can improve sell-through and reduce resource-draining returns and landfill-bound rejects and unsold styles.
Whether it's B2B e-commerce, 3D virtual sampling or real-time SFC, a true competitive advantage can be realized when they are integrated with PLM and ERP. This integration enables companies to manage workflows and supports stronger collaboration between teams on these digitized processes. "In order to fully streamline your workflow, you need a reliable PLM solution that can give you greater insight into your supply chain," according to WhichPLM.
Marketing: Telling Your Sustainability Story
Finally, when all is said and done, you've got to share your sustainability initiatives with consumers.
The vast majority of CGS Retail and Sustainability Survey respondents, including 77 percent of Americans and 84 percent of the British, said they feel brands need to do more to demonstrate their sustainable practices.
Moreover, half of U.S. respondents and 56 percent of the U.K.'s said they don't see any signs of brands' sustainable practices.
Online channels provide an excellent way to convey to consumers that your business' core values align with theirs when it comes to sustainability and CSR. Be authentic. How about some social media posts about achieving very specific CSR goals? Or online videos highlighting a day in the life of different factories? With their image-rich catalogs, B2B e-commerce tools also offer a great way to weave your sustainability message into brand presentations for prospective buyers.
Sustainability never goes out of fashion. Consumers will continue to care, and they'll continue to spend more with retailers and brands who do the same. Contact CGS today to learn how the BlueCherry® suite can support your sustainability objectives.