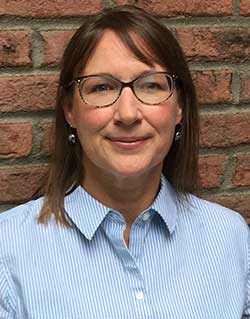 Kathleen DesMarteau, Responsible Research & Writing LLC, is a writer and researcher specializing in business technology and manufacturing trends. She covers fashion industry IT, advanced materials and supply chain issues.
New Year, Fresh Opportunities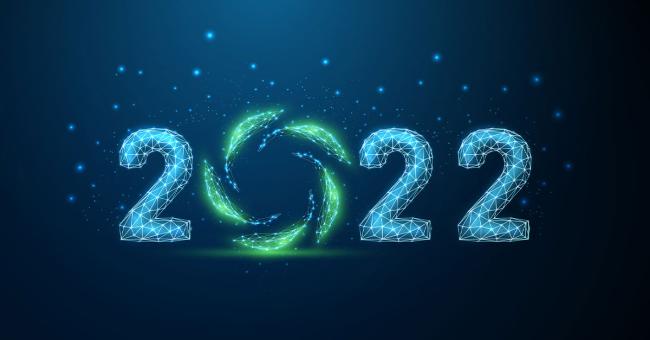 Welcome to 2022, a new year full of fresh opportunities, as well as challenges. CGS is committed to sharing content to help your business navigate through it all. Each week we'll bring you a new post touching on timely issues, innovative technologies, business strategies and trends.
Here are a few topics and issues we expect to discuss in the coming weeks and months.
 
Trends to Watch
Great Expectations
Some call it the Amazon Effect, but you could easily attribute the condition to other leading technology platforms, such as Meta (Facebook), Netflix, Uber or Spotify. Consumers have these and many other robust apps at their fingertips:
Making their lives more entertaining and easier
Enabling seamless transactions
Personalizing content and services
Offering real-time or near-real-time delivery transparency
With such ubiquitous access to state-of-the-art applications, Joe and Jane Consumer have great expectations for customer service, information access and wish/needs fulfillment. The bar is set high. These expectations don't vanish when they put on different hats, such as the professional persona. We all expect more of technology-enabled experiences, whether we're shopping, working, receiving healthcare, hailing a ride, planning a vacation or  planning next month's retail drops.
The online media platform Business of Fashion (BoF) partners with McKinsey annually to publish an in-depth State of Fashion report, surveying industry executives and researching key global trends. In its latest report, BoF refers to "the struggle to create value—and, in some cases, to survive." How are the most successful fashion businesses creating value? They are adapting products, fulfillment and shopping experiences to meet to consumer preferences and demands. This involves investing in digital solutions for both business-to-business (B2B) and business-to-consumer (B2C) commerce, including ERP, PLM, shop floor control (SFC), business intelligence (BI) and B2B and B2C eCommerce. "Back office is the new black," CGS application solutions group president Paul Magel said in a recent Sourcing Journal interview.
 
Supply Chain
The severe supply chain challenges triggered by the COVID pandemic have been so impactful that the Federal Reserve Bank of New York proposed a new Global Supply Chain Pressure Index to gauge companies' ability to deliver goods. "The pandemic has shaken the very core and the very foundation of how the fashion supply chain has been built," said Joseph Phi, group chief executive, Li & Fung, in an interview for the BoF State of Fashion 2022 report. He said the industry is "reframing the concept of value," putting more emphasis on:
Decreasing complexity
Shrinking lead times
Reducing both financial costs and costs to people and planet
Diversifying supply bases
Increasing transparency
Digitizing the supply chain
 
Digitalization
Digitalization accelerated in 2020 and 2021 as necessity became the mother of invention. Companies of all sizes embraced digital communication for web meetings, project collaboration and connectivity to both customers and suppliers they could no longer visit in person. That trend will continue in 2022. Digital design and development, bolstered by ever-stronger 3D technologies, are cutting concept-to-consumer cycle time. Companies are selling styles B2B and sharing them B2C based on virtual prototypes.
Digitalization opportunities also extend well into the supply chain. Digital production management, such as CGS BlueCherry® SFC, provides real-time insights into factory floor work-in-process, bottlenecks and order status from anywhere in the world. "Fashion executives have pointed to further digitization of supply chain operations as the way forward," BoF said. "VF Corporation chairman, president and chief executive Steve Rendle said that he sees 'significant opportunities in creating hyper-digital supply chains.'"
 
Analytics
The industry's leading retailers and brands are stars at analyzing data and making informed business decisions from it. You can't necessarily base future plans on recent history because "the snow globe hasn't settled," Magel told Sourcing Journal. Rather than having six months to respond to demand trends, businesses might have six weeks, he said. Powerful analytics and BI help companies crunch more information, spot important risks, see opportunities and adjust their course. Analytical savvy supports data-driven design and prioritization of inventory allocation.
ChainLink Research developed a risk mitigation framework for "traditional scenario planning for high uncertainty situations." For example, the research and advisory firm says 2022 requires a spirit of "roll-up-your-sleeves self-education and research" to assess and plan for product demand amid widely varying COVID impacts by U.S. state and region. This task is made feasible with BI tools and talent to capture and evaluate virus case data and other variables.
 
Product Lifecycle Management (PLM)
Nimble PLM, from concept inception to end of life, supports greater speed to market, remote collaboration and something newer on business agendas: circularity. A core pathway to sustainable business, the circular economy espouses reduced waste and energy consumption and more reuse, recycling and nature regeneration.
PLM, particularly when integrated with 3D, enables brands and their supply partners to collaborate more efficiently so they can design and deliver products faster. When integrated with ERP and SFC, PLM offers insights into product performance by SKU, by material, by collection, by channel, by factory or other filters. In this way, companies have an opportunity for continuous improvement, informed by what's trending and what's not resonating with customers. As Phi of Li & Fung told BoF, shortening development times gives businesses more time to read the market and develop fewer, more sellable styles, generating less waste.
 
Sustainability
Sustainability carries greater weight in fashion decision-making, from raw material selection to sourcing to marketing strategies and social content. BoF considers environmental and social action, including diversity, inclusion and equity, as a mega-trend reshaping the industry dating back before COVID and now accelerated by the pandemic. Sustainably minded fashion companies protect the interests of all stakeholders, including customers, employees, contractors, investors and wider society, BoF said. In 2022, companies will focus on supply chain transparency to Tier 1 suppliers and beyond. We will see more examples of circular economics in action, such as fabric and fiber reuse, on-demand manufacturing models and production processes consuming less water and energy. BoF also mentioned blockchain use for digital "product passports," a means of unlocking greater supply chain transparency.
 
Quality
With consumers shopping more online, quality takes on a whole new significance. Online reviews can make or break a sale. After a negative quality experience, a consumer might not buy again from a brand and could take to social media to vent and spread awareness about poor product quality.
In an ideal scenario, consumers return poor-fitting or defective products, and brands and manufacturers have an opportunity to research, resolve and learn from the root cause of the issue. But returns are expensive, and products do not always make it back to the source for quality problems to be exposed and addressed. Unfortunately, some returned products go straight to the landfill.
SFC solutions, especially when integrated with PLM for an integrated feedback loop, help brands and manufacturers manage quality, so they can consistently meet customer quality requirements and protect brand reputation.
 
Cybersecurity
All of the trends mentioned here involve greater adoption of digital processes and technologies, which is a positive thing. However, with so many business transactions transpiring in the digital realm and so much data traveling globally, it will be more important than ever in 2022 to protect valuable digital assets and sensitive information. Supply chain digitalization and B2B eCommerce pose one set of risks. Others stem from trading in virtual gaming "skins," non-fungible tokens, in-app social commerce and other B2C online activities. Still, despite risks for "cybercrime and data loss," virtual fashion presents opportunities for "fresh routes to creativity, community building and commerce," BoF said. "Companies will need to work hard on resilience in an increasingly risky digital landscape."
If there is a topic you would like us to explore in our blog, please let us know by sending us an email.
CSG wishes you and your business a successful 2022!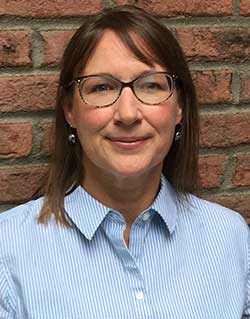 Kathleen DesMarteau, Responsible Research & Writing LLC, is a writer and researcher specializing in business technology and manufacturing trends. She covers fashion industry IT, advanced materials and supply chain issues.