Kathleen S.C. Heberger, Responsible Research & Writing LLC, is a writer and researcher specializing in business technology and manufacturing trends. She covers fashion industry IT, advanced materials and supply chain issues.
Part 2 — Steps to Successful ESG Supply Chain Mapping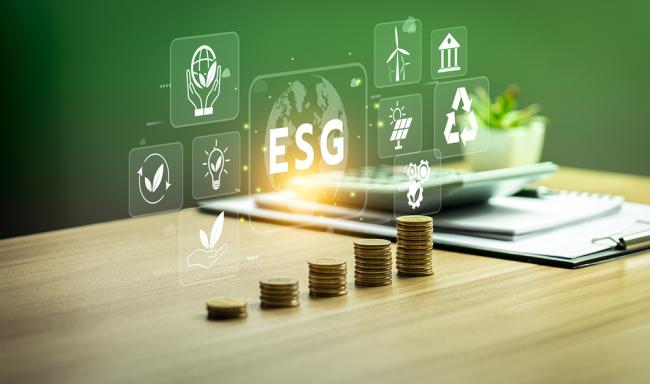 Trust but verify. Validate then verify. The proof is in the pudding.
It applies to politics, peacemaking, business alliances and trade, especially now for retail apparel supply chains. To clear U.S. Customs and Border Protection (CBP), importers face stricter product origin documentation requirements. In some cases, businesses must provide supply chain maps tracing every input and process, from the field to finished good, particularly for cotton clothing and home fashions sourced from China or Southeast Asia. Other countries and regions are under scrutiny too (see chart below).
CBP and its enforcement of the Uyghur Forced Labor Prevention Act (UFLPA) has far-reaching ramifications. In addition, supply chain transparency has fast become a top business priority because of other new and pending laws, regulations, retailer requirements and consumer concerns about environmental, social and governance (ESG) issues.
"Faltering on the ESG front can result in shipment seizure, lost sales and damaged customer relationships. On the other hand, strong ESG compliance offers opportunities to build sales, profits and trust between trading partners and with consumers," said Mark Burstein, CGS vice president, strategic accounts, in his Forbes article "Fashion Supply Chain Transparency Takes Center Stage."
ESG compliance doesn't have to:
Hurt the bottom line
Strain internal teams and suppliers
Sap precious time to market
In fact, it doesn't have to be complicated at all.
A strategic approach supported by CGS BlueCherry® end-to-end supply chain technology and automation empowers your business with ESG chain-of-custody documentation plus visibility to many other mission-critical business processes.
See Also:
Challenges
CBP UFLPA enforcement has put not only apparel but solar panels, electronics, auto parts and other product shipments under the Customs microscope. "Until now, enforcement of [UFLPA] that bans the import of goods made in Xinjiang, China, has focused mainly on solar panels, tomatoes, and cotton apparel. But now, components that may include lithium-ion batteries, tires and major automobile raw materials aluminum and steel are increasingly subject to detentions at the border," Reuters reported Aug. 17.
Stakes are high. Many millions of dollars' worth of apparel shipments have come under CBP review or enforcement actions. For electronics, the numbers exceed $1 billion.
U.S. UFLPA Enforcement Statistics
(Data for June 2022 through Aug. 1, 2023. For latest year-to-date statistics see: https://www.cbp.gov/newsroom/stats/trade/uyghur-forced-labor-prevention-act-statistics.)
Under UFLPA, any products with possible ties to Xinjiang can be held up by CBP. CBP requires detailed supply chain mapping and chain-of-custody documentation to prove forced labor was not involved in any input or step in a product's production, from picking cotton to ginning, weaving, knitting, dyeing, printing, finishing, sewing, labeling, or packing.
UFLPA, Walmart, Amazon and other retailer requirements might be the major focus today. But there are more laws and regulations active or pending with similar supply chain mapping mandates, such as the California Transparency in Supply Chains Act, European Climate Law and European Union Corporate Sustainability Reporting Directive.
"New York's Fashion Sustainability and Social Accountability Act – Round 2," a July 2023 article by The National Law Review, said, "This legislation is part of a broader trend of increased scrutiny and regulation in the fashion and retail industry. If passed, the Act could have significant repercussions for brands particularly in the way of supply chain monitoring and due diligence requirements, having the potential to change the landscape of the industry and fashion company supply chain responsibilities. Regardless of whether the Act is passed, in light of this trend, companies should review their supply chain diligence programs."
Solutions
Supply chain traceability mapping at the purchase order (PO) and item level is now an essential business capability. How can your company efficiently get control of chain-of-custody documentation and gain greater visibility to all your business processes?
Business Control Center: Implement end-to-end enterprise technology such as CGS BlueCherry®, with integrated ERP, PLM, shop-floor control and business intelligence, for managing ESG and core business processes.
Transaction Verification: Ensure your ERP solution accommodates three-way matching of all product transaction documents.
Lot Tracking: Leverage technology to track and trace materials, trim and products as they are transformed and moved from supplier to supplier.
Compliance Certificate, CBP Proof of Admissibility: Centralize supplier information within your core business technology and automate publication of this important documentation.
These steps support not only ESG compliance but also supply chain digitalization for:
Stronger supply chain management
Seamless information handoffs/communications
Faster speed to market
Improved flexibility and agility
Competitive pricing
Greater efficiency
Better quality
Consistent on-time delivery
Excellent customer service
"The critical thing to understand about ESG is that it is a strategic concern of businesses, not just a nice-to-have activity that occasionally pops up on a C-suite agenda. A business's long-term survivability depends on a broad range of stakeholders in addition to its shareholders, just as it depends on the business's ability to master the digital economy," said a blog by Mark Schwartz, enterprise strategist, Amazon Web Services. "In fact, a company's medium-term (and even short-term) success in our fast-paced environment depends on making good decisions around environmental and social considerations. For this reason, focus has shifted from just doing good — what we call corporate social responsibility (CSR) — to setting up governance processes to build these activities into the fabric of the corporation's activities. ESG is CSR raised to a strategic priority, bringing transparency and accountability into the company's environmental and social impacts."
Next Up:
Part 3 — Environmental Sustainability: Your ESG Roadmap's Next Major Milestone
To learn more about CGS leadership's ESG expertise, see Forbes' Fashion Supply Chain Transparency Takes Center Stage article by CGS Vice President Mark Burstein. Also, contact CGS to discuss how our team and solutions can support your company's top ESG and business priorities.

Kathleen S.C. Heberger, Responsible Research & Writing LLC, is a writer and researcher specializing in business technology and manufacturing trends. She covers fashion industry IT, advanced materials and supply chain issues.