Tips and Tricks for Successful Employee Onboarding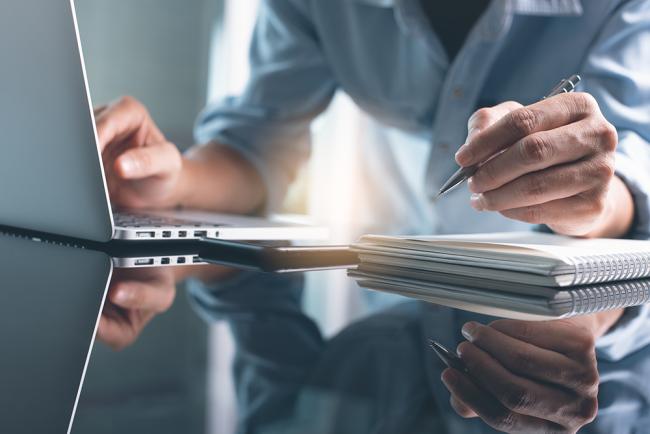 90 percent of employees decide whether they want to stay at a company within the first six months of employment and as much as 20 percent of employee turnover happens within the first 45 days of employment, according to the Aberdeen Group. Onboarding of new hires is an essential aspect of employee engagement and retention, yet these programs are often lacking a clear strategy for implementation and measurement.
This article will explore some tips and tricks for creating a successful onboarding program resulting in engaged, productive employees who are committed to the company and contribute meaningfully.
Challenges to onboarding success
Over my 20 years' experience leading HR, I've observed that one of the greatest obstacles to implementing a successful onboarding initiative is the lack of strategy, focus and tangible plan. Many companies do not have an onboarding plan nor efficient processes or structures in place to implement said plan.  Oftentimes companies may have a guide or basic program in place, but it is not designed to produce measurable results and actionable insights. The plan may consist of the administrative information and procedures exclusively. The administrative portion, which includes network and login information and the employee handbook, is absolutely necessary. However, that's only one small component of building a successful onboarding plan.
When there is a plan in place, I've noticed that it can often be inconsistent among various departments within the same company. One department may have a robust onboarding plan while another has nothing, or something minimal. For example, the IT department may offer the general basics but will also have more detailed guidelines in its onboarding of new hires due to the requirements and nature of the work.
No matter what the individual divisions of an organization requires, a strong onboarding strategy needs to be consistent company-wide.
Creating an onboarding plan
An onboarding plan should have a well-defined structure. It should include the necessary administrative components and must consider all relevant compliance and regulatory issues. Naturally, it should include the basics such as corporate login instructions, directories, network information and handbooks.
Once the foundation is in place, it is important to set and manage expectations for the employees' roles. Make sure employees understand their new jobs and all of the duties and responsibilities that will be expected of them. One thing I like to do is have managers sit down for a meeting with their new employees to specifically go over the job description thoroughly and discuss the requirements. This really helps to answer any questions and ensure a mutual understanding as to the expectations from both sides of the table.
Another key part of a successful onboarding plan is communicating expectations around company culture.  By making sure the new hire understands the culture of the organization and how s/he will fit into the new environment will set the tone for his/her career. This may include procedural norms and protocols so the employee acts accordingly.
I also feel strongly that an essential part of onboarding is establishing professional connections within the team and the company quickly. It's important to have new hires establish relationships with people in the company, and it should begin with the onboarding process. From day one, HR and the hire's manager should make a point to help make the proper introductions to the members of their team, members of other departments that they will be working with, to management and to executives when it is pertinent. This can be done informally or through the company's newsletter, intranet, etc.
Measuring onboarding success
When you create an onboarding strategy and plan at your company, you must consider how you're going to measure the success of your program. What are your goals and key performance indicators (KPIs)? What will you report on? How will you know if your plan is successful or if you need to go back and tweak it a bit?
Attrition is one good way to measure whether an onboarding plan is successful. If employees leave in the first 6-18 months, that can be an indicator that there is something wrong with the onboarding process.
Onboarding example
Thinking back to when I started at any given job, one of the toughest things can be feeling like a fish out of water.  To combat that several years ago when I was with a data and analytics company, I started an onboarding initiative that had a positive effect on the organization and the new employees. Every time we had a new hire, HR would send an email globally on the morning of his or her first day. This welcome email was prepared ahead of time in collaboration with the new hire and included the usual information – name, description of the new role that the employee was assuming, which location he/she would be working and the new hire's background. But the email also included a few statements outside of the corporate realm – something that the employee was proud of or made that person stand out. And we made sure to use a casual picture – not a professional headshot. The welcome emails served as a more personal introduction to help employees feel more connected, and these emails also served as a morale boost to publicize fresh talent joining a growing company.
About our expert: Tali Rabin, Senior Vice President of Human Resources, CGS
Tali has over 20 years of Human Resources (HR) and Information Technology (IT) expertise. She has served in a number of executive HR positions in major technology and communications companies and holds several certifications in HR and leadership in addition to her undergraduate degree.