Recognized for Innovation and CX
The global pandemic upended 'business as usual' across all industries. As social distancing and remote working took hold, companies accelerated the need for technology to support everything from onsite repairs to training employees.
Our award-winning Teamwork AR™ solution, recognized by industry analysts and businesses for its innovation, customer experience (CX) and practical functionality, brings the right technology at the right time. Whether your company needs temporary remote assistance during this time of disruption or ongoing support for a dispersed workforce, the solution can support your customers and employees. It allows employees to be more efficient by using real-time learning and guidance remotely through collaboration, while also keeping them safe by limiting unnecessary travel.
Download the Frost & Sullivan Innovation Award Report for our AR solution.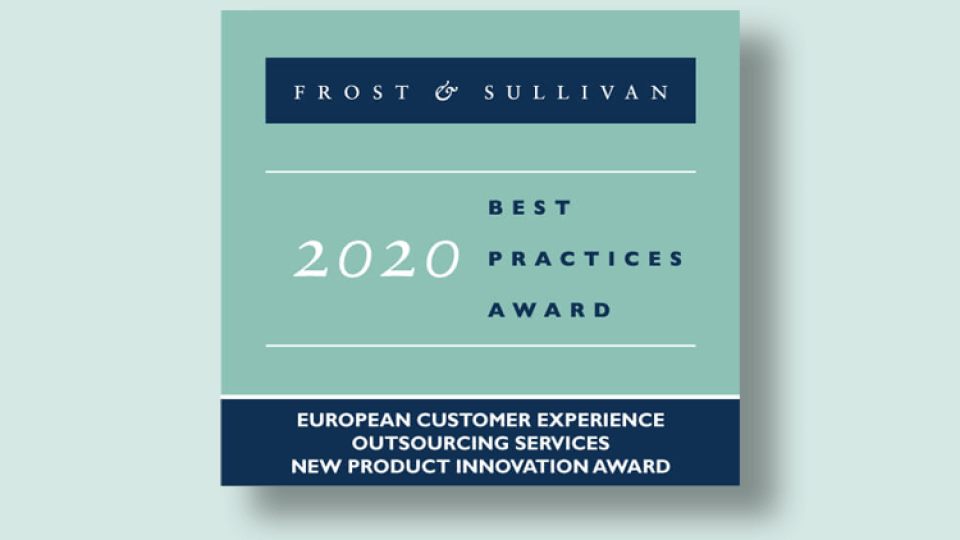 Interactive Support Extends Performance
In response to the pandemic, one-third of field service management leaders are taking steps to enable customers with remote diagnosis and self-service as the new normal. CGS Teamwork AR™, an augmented reality (AR) platform, extends the reach and value of your service investments by enabling technical support and customer care agents to provide remote live guidance and support collaboration. With AR Agent Assist, you can safely show customers and technicians what to do in unfamiliar situations in real time with a live agent or subject matter expert (SME) leading them every step of the way.
Through visually interactive, immersive technologies like AR, technicians and customers can directly access the necessary expertise without the high cost of having a SME present on site. All done via video, voice, chat, annotations, compliance checks and gestures on any device, at the time it's needed.
This powerful combination is more efficient and effective than voice or video support alone as it can display extended information in any real-world environment – whether a customer's home or out in the field. Contact center agents can quickly diagnose software and hardware problems, convey repair or replacement instructions seamlessly and get customers back up and running. This helps avoid costly onsite support, product returns and repeat site visits.
Learn More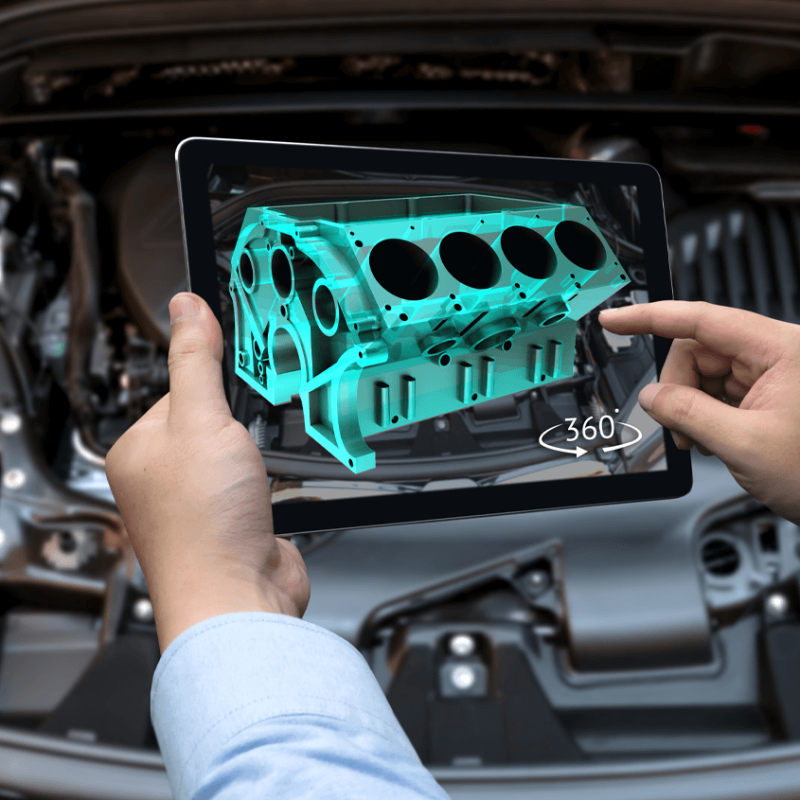 Discover the Possibilities of AR with Agent Assist
Most industries have experienced widespread disruption, resulting from the COVID-19 pandemic. Chaos in customer service proliferated as companies attempted to balance worker safety with business continuity. Customer experience leaders are now shifting to new operating models and partnering with IT to figure out what new technologies can be adopted to support customers through difficult times. Whether you need to trim expensive resources, drive down product return rates or reduce costly repeat onsite visits, here are examples of how CGS has delivered AR with Agent Assist in different industries:
Consumer Goods: AR-assisted agents provide warranty support to reduce the number of items returned for service due to user error. Agents can order replacement parts and resolve at-home maintenance requests faster and with higher customer satisfaction rates.
Quick Service Restaurants: From inventory control robotics to drink dispensing equipment, AR-assisted agents provide remote support for reduced downtime, faster repairs and less reliance on expensive onsite service technicians.
Medical Devices and Healthcare: AR-assisted technologies give physicians, sales teams and even patients access to highly trained technical specialists who can help power up new devices, replace worn-out parts or troubleshoot equipment in real time. This helps streamline physicians' work, reduce human error and improve patient outcomes.
Technology and Telecom Field Service: Technicians and contractors in a service environment get real-time remote guidance and support from SMEs to service new or complicated equipment with fewer repeat truck rolls.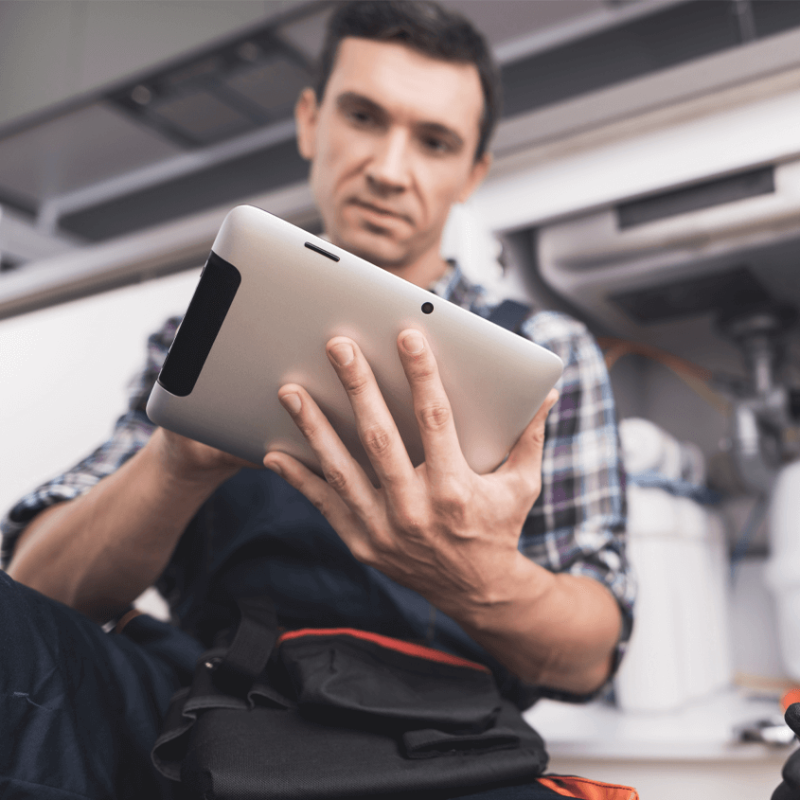 Empower Customers with AR Support
According to Gartner, by 2023, more than 60 percent of all customer service engagements will be delivered via digital self-serve channels. Teamwork AR brings real-time digital transformation to technical support and customer care. Innovative AR tools can be used on any device with agent-assist technologies to bring fast, self-paced technical support to your customers' homes and hands.
Rather than incur the cost of "return to base" or repeat service calls, industry leaders are giving customers the option of collaborative support. Whether they need help unboxing a new videogame system, troubleshooting a CPAP machine, finding a warranty claim serial number or fixing Wi-Fi connectivity, Teamwork AR can help.
CGS agents are transported into homes using a customer's smartphone or tablet to visually guide them through issue resolution with remote interactive assistance. This helps the customer simply show rather than explain what's wrong. It also allows the agent to communicate steps easily even to non-digital native customers by adding visual cues to the real-world environment, showing them exactly what to do.
Agents can connect with customers prior to onsite dispatches to diagnose issues, walk through simple repairs or help customers order necessary replacement parts in advance. This can reduce the number of dispatches, lessen the time technicians spend onsite for and eliminate the need for repeat visits.   
Teamwork AR with Agent Assist increases call center efficiency by eliminating miscommunication, reducing the length of calls and improving call wait times and first call resolution. It also enhances the overall customer experience.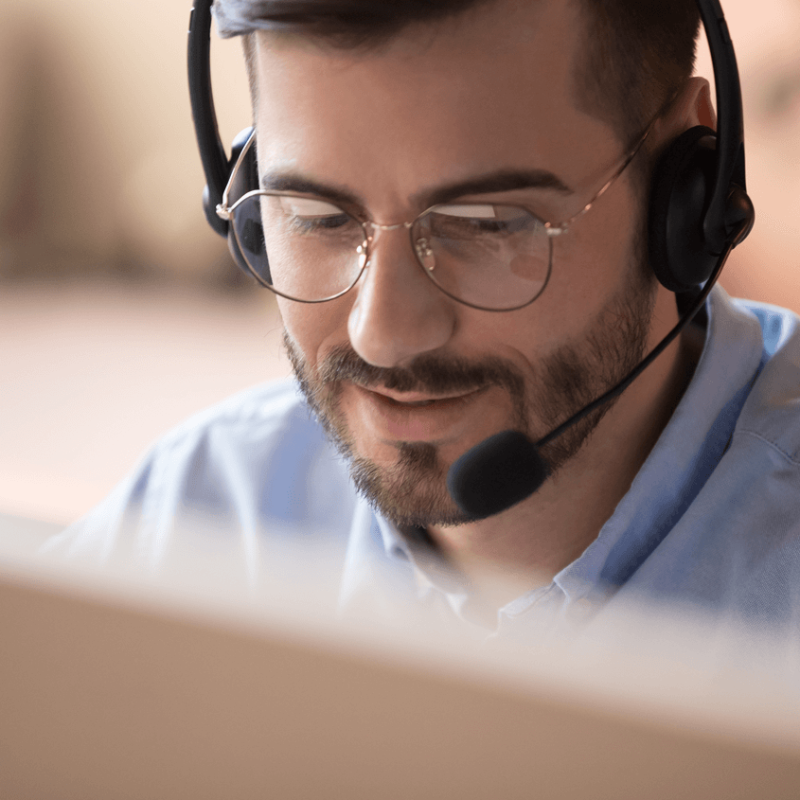 Business Continuity with AR for Service Technicians
Many service organizations have experienced worker availability issues during the COVID-19 pandemic, as well as an increase in demand for customer service, creating a difficult balancing act. The use of remote guided repair, service and maintenance technology is becoming a part of the new normal to optimize operations while protecting the health and safety of both frontline workers and customers.
Field service technicians occasionally run into unfamiliar equipment or complicated fixes. AR gives service technicians direct communication with additional expertise using remote, live guidance and support from highly trained technical experts. Agents assist technicians to help power up new systems, address outages or damaged equipment, replace parts and perform other service fixes quickly. This translates to better first-time fix rates, reducing costly downtime and ensuring business continuity with greater organizational resilience for you and your customers.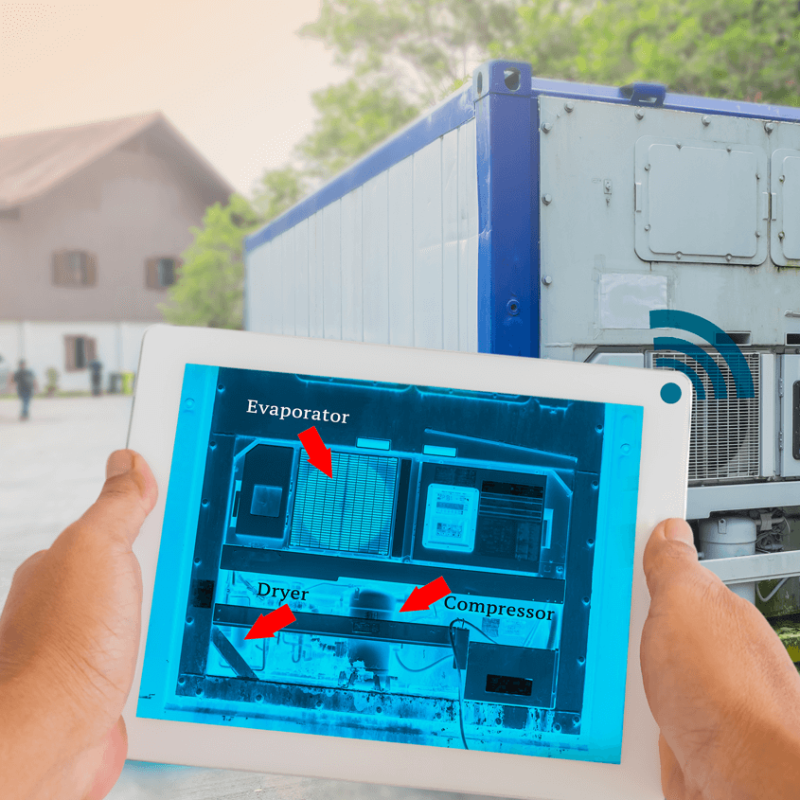 Features & Benefits
AR for Any Device, Anywhere.
Available on iOS, Android, web and wearable platforms (HMT-1), allowing for interoperability for support and collaboration
Real-Time AR Collaboration Tools.
Videoconferencing & recording, chat, annotation, object placement, shared workspaces and screenshots, remote guidance with direct interaction from SMEs, hands-free AI-based voice search
Feature-Rich Visualization Tools.
Rich, real-life visuals: 3D objects, rotate, draw & annotate, point of view, image recognition, environmental mapping, video streaming, adjustable bandwidth for field service optimization
Integrations.
ServiceNow, among other IT service management providers, to create / append service tickets, learning management systems (LMS), eLearning courseware, support for IoT
Expert Digital Content Development.
Custom content development provides an end-to-end solution; no agencies, no new development staff, just results
24x7 Support.
Approachable, knowledgeable support team with fast turnaround, in real time via chat, phone or email
Security
Communication engine built on ISO 27001, one of the most widely recognized and internationally accepted information security standards
150% better
Performance by employees is 150% better than those using paper-based training materials.
60% increase
Experience 60% increase in learning effectiveness
50% faster
Generate 50% faster task performance

Christopher Lind
People are buying things because they're wowed by the sales experience. AR made that possible for us. AR used to be outside our scope. CGS made it simple so it fits into our mix of sales tools.