Dear Colleagues,
As we close out the second week of total lockdown in all countries in which CGS operates, we recognize the unprecedented nature of this pandemic: The many people who have become sick, the families who are enduring hardship, the businesses that are struggling and the simple things we once took for granted have changed. 
As the global nature and rapid spread of Covid-19 began to become clear, we realized that we would need to temporarily transform CGS into an entirely remote and virtual company. The Management, Operations, IT, Finance, Legal and HR teams across the globe, worked together to put our business continuity plans into action. While we never imagined that we would need to make this transformation in such a short period of time, we are very thankful for the work and dedication of those teams and for allowing us to transition to Work From Home so smoothly. For those of you who are still coming into the office to do your job, please be assured that we are very closely monitoring the developments in each location and the safety and health of each of you is our number one priority. 
As the consequences of the pandemic continue to develop, we recognize that many of our customers are under enormous amount of pressure. As their partner, we have committed to them that we will provide assistance wherever possible. Just this week we contributed our technology and hardware to a customer that refocused its business to produce protective face masks for health care workers. As I've mentioned before, our customers know that they can count on us to deliver, and be there for them in the time of need, in the true spirit of partnership. 
In that same spirit of partnership, our Management team has decided to take the unprecedented step of a major personal salary reduction during this time of crisis. The team understands that by sacrificing in the short term, our long-term position to deliver on our commitment to you, our employees, is strengthened. We appreciate your commitment and dedication to the CGS team and family, and you have our promise to take every possible measure to be there for you during this difficult time.
While there is no way of telling exactly when this situation will be resolved, I want to assure you that if we continue to work together and deliver exceptional service to our customers, we will come out of this a stronger and more-focused company, ready to tackle any unforeseen obstacles . 
I want to thank you again, for all the work each of you do, day in and day out.
Wishing you all good health and best wishes.
Gratefully and with Respect,
Phil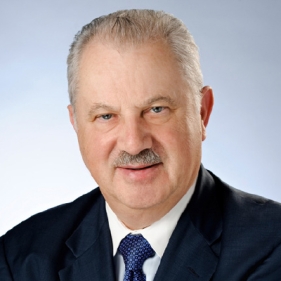 Find out more how we're keeing our staff healthy and providing services to our customers.