In the 2020 edition of the CGS SUPPLY CHAIN TRENDS AND TECHNOLOGY report, we surveyed 85+ apparel and fashion industry leaders responsible for Enterprise Resource Planning (ERP) solutions to gain insights into the top ERP trends for 2020.
The results show that ERP is essential for managing the challenges and disruptions in apparel and fashion. ERP allows retailers to manage customers, stores, distribution centers and web channel inventory in one place on a real-time platform. However, the mere approach of deploying an ERP system may not help an organization achieve its mission. Automation and re-engineering of business processes are needed for the successful implementation of an ERP system.
Download the infographic [PDF]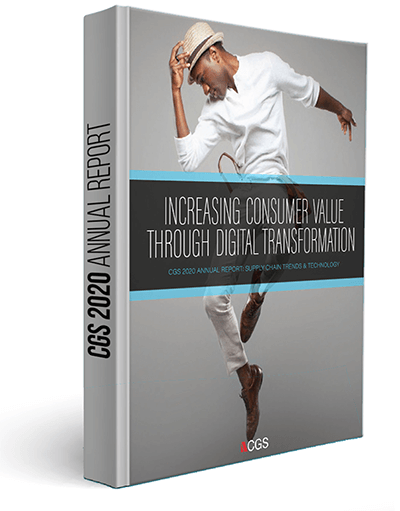 Download the full Annual Supply Chain Report 2020
ERP solutions delivers on the must-have toolkit that's required for doing business in 2020 and beyond. Here are just a few of the many changes in modern ERP.
Download the full report for a deeper dive into the supply chain and technology trends, opportunities, risks and innovative business practices that will shape a year of great success and promise.