In the 2020 edition of the CGS SUPPLY CHAIN TRENDS & TECHNOLOGY report, we surveyed 100+ apparel and fashion industry leaders responsible for Product Lifecycle Management (PLM) solutions to gain insights into the top PLM trends for 2020.
Our findings show that investing in the PLM discipline and its supporting technology is one of the keys to remaining competitive in the fashion industry. PLM will streamline collaboration, reduce errors and rework, and improve visibility. Deploying PLM across the entire demand and supply chain has the power to change the way fashion companies do business and achieve their digital transformation.
Download the infographic [PDF]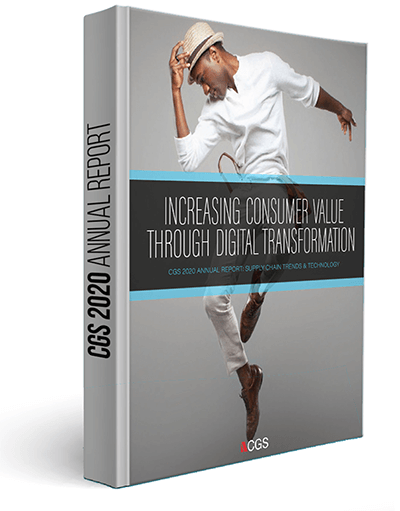 Download the full Annual Supply Chain Report 2020
PLM is a multi-year journey. One cannot turn a basic PLM deployment into a truly optimized organization-wide solution in a short time. While all businesses should strive to attain top levels of maturity, it is critical to take a step-by-step approach and focus on the areas and challenges that your business deems priorities.
Download the full report for a deeper dive into the supply chain and technology trends, opportunities, risks and innovative business practices that will shape a year of great success and promise.