19 Customer Experience Influencers You Need to Follow Now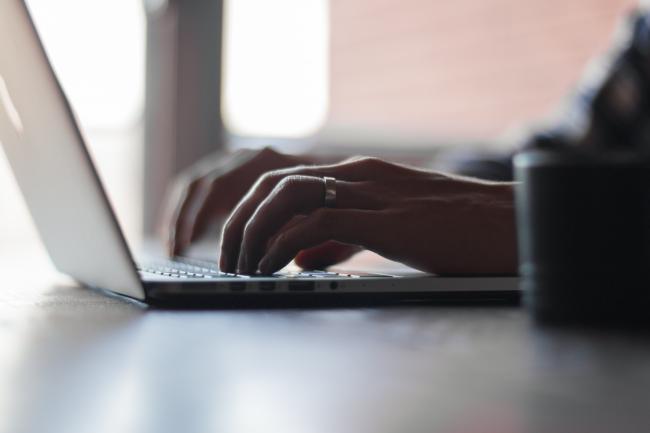 Customer retention is becoming a rising concern among business leaders. After all, a 2014 Ebiquity survey revealed that 60% of consumers that intended to fulfill a business transaction or make a purchase chose not to because of a poor service experience.[1] Read on to learn how to improve your customer experience from the very best: the top 20 customer experience influencers.
1. Jay Baer @jaybaer
Why Artificial Intelligence Will Completely Change Social Customer Service https://t.co/jpcsF3KhEt @socialmediaweek pic.twitter.com/L3FEwn8dMs

— Jay Baer (@jaybaer) June 27, 2016
Jay Baer is an online customer service expert, New York Times best-selling author, and keynote speaker.[2] He is also a renowned venture capitalist and financial advisor, an entrepreneur, and a blogger. His podcast, Social Pros, won as the best marketing podcast in the 2015 Content Marketing Awards. With 23 years of experience, Baer is the go-to source for digital marketing and customer experience strategies.
2. Ted Coine @tedcoine
Are you too caught up in your career to pursue your calling? https://t.co/GUPkS9WUBI via @openforb

— Ted Coiné (@tedcoine) June 12, 2016
Ted Coiné, a proud "bleeding heart capitalist" is a keynote speaker, CEO, and author of A World Gone Social.[3] His company, Extraordinary Influencer Network, is an influencing marketing firm that works directly with B2B and luxury brands. Coiné has been recognized in Forbes' list of the Top 10 Social Media Power Influencers and Inc.'s list of the Top 100 Leadership Experts.
3. Shep Hyken @Hyken
The customer is not always right, but they are always the customer! So, let the customer be wrong with dignity & respect.

— Shep Hyken (@Hyken) June 30, 2016
Shep Hyken is an acclaimed customer service specialist, speaker, published author, and winner of the CPAE hall of fame and Certified Speaking Professionals awards.[4] He is the founder of Shepard Presentations, a consulting firm that guides companies to create innovative customer experience approaches. Hyken has his own virtual training course, weekly newsletter, books, and a blog.
4. Amber Armstrong @amberarmstrong
How analytics tools change our understanding of the #customerjourney https://t.co/YmmRH4RtR0 #NewWaytoEngage pic.twitter.com/x1LQA1nJTU

— Amber Armstrong (@ambarmstrong) May 31, 2016
Ambar Armstrong is the director of digital, social, and influencer marketing at IBM Commerce.[5] In the first half of 2015 alone, she increased social amplification across branded channels by 120%. Armstrong has experience in marketing analytics, global marketing strategy creation and deployment, content marketing, digital demand generation, and influencer marketing.
5. Annette Franz @annettefranz
The 7 Deadly Sins of #CustomerExperience http://t.co/8zZfexqgmq #custexp #cem #cxm

— Annette Franz, CCXP (@annettefranz) March 12, 2015
Annette Franz is a certified customer experience professional with over 20 years of experience.[6] She is best known for her blog, CX Journey, which provides firms with essential strategies for a better customer experience. Business Insider named her as one of "The 100 Most Influential Tech Women on Twitter." She is a passionate Customer Experience Professionals Association (CXPA) board member.
6. Sam Hurley @Sam___Hurley
Share Content That'll Save Your Reader's Time + Get Them Results [blogging] https://t.co/nu60VfSCE3

— Sam Hurley ➤➤➤➤➤➤➤➤➤ (@Sam___Hurley) July 6, 2016
Sam Hurley is proficient in website auditing, off-site SEO, conversion optimization, RIO-based inbound marketing strategies, social media engagement, PPC market research and startup branding.[7] Hurley is the founder and managing director of OPTIM-EYEZ, a platform that helps businesses convert website visitors into leads and sales.
7. Bill Quiseng @billquiseng
To connect with new customers don't try to get inside their heads. Get inside their hearts. Create an emotional connection. #custserv

— Bill Quiseng (@billquiseng) May 3, 2014
Bill Quiseng is a speaker, blogger and award-winning writer.[8] He is an expert in teaching customer service tactics and leadership skills to head associates and managers. During his 30 years managing luxury resorts and clubs, Quiseng has been honored with several awards, including the Renaissance Hotels General Manager of the Year, Marriot Leadership Excellence, and Sales Excellence awards. His social media presence provides corporations with noteworthy tools for customer experience success.
8. Flavio Martins @flavmartins
4 Simple Essentials for Every Customer Experience #Infographic https://t.co/Jx1BwPApBa #custserv #custexp pic.twitter.com/9DHnRqfsmk

— Flavio Martins (@flavmartins) June 21, 2016
Flavio Martins is an acclaimed customer service author and blogger. He is currently the Vice President of Customer Support and Operations at DigiCert, Inc., a provider of security for the Internet of Things.[9] His book, Win The Customer, reveals necessary tips to improve customer service. Martins advises professionals by demonstrating actionable ideas, promoting their events, and providing custom guidance.
9. Denise Lee Yohn @deniseleeyohn
Check out my Harvard Business Review video: Understanding What Customer Experience Really Is https://t.co/LGJFVWrfwQ pic.twitter.com/CNZ2yl9vEI

— Denise Lee Yohn (@deniseleeyohn) May 20, 2016
A frequent writer for the Harvard Business Review blog, Forbes, QSR Magazine, and Seeking Alpha; Denise Lee Yohn is the authority on brand-building.[10] She is also the author of What Great Brands Do and has helped top brands make their visions a reality. She has invaluable insight about attracting and retaining customers.
10. Kate Nasser @KateNasser
Treat people as if they were what they ought to be, and you help them become what they are capable of being. – Goethe #Leadership #mentoring

— Kate Nasser (@KateNasser) July 2, 2016
Jay Baer is an online customer service expert, New York Times best-selling author, and keynote speaker.[2] He is also a renowned venture capitalist and financial advisor, an entrepreneur, and a blogger. His podcast, Social Pros, won as the best marketing podcast in the 2015 Content Marketing Awards. With 23 years of experience, Baer is the go-to source for digital marketing and customer experience strategies.
11. Ted Rubin @TedRubin
Stop worrying about what's next & execute on what's now! #RonR... #NoLetUp! https://t.co/gEaDDEtsRw pic.twitter.com/6vz3xo0QOz

— Ted Rubin (@TedRubin) February 22, 2016
Ted Rubin is a keynote speaker, author, social media strategist, and the creator of the term ROR: Return on Relationship. Return on Relationship refers to the "value (both perceived and real) that will accrue over time through loyalty, recommendations and sharing."[12] Rubin was recognized as one of Forbes' Top 50 Social Media Power Influencers and one of Leadtail's Top 25 People Most Mentioned by Digital Marketers. His strategy, which is driven through social media, focuses on the customer.
12. Robert Bacal @rbacal
The Value of Customer Journey Maps: A UX Designer Personal Journey: Another excellent article with good… https://t.co/qCe9A8zFwc #custserv

— Robert Bacal (@rbacal) June 11, 2016
Robert Bacal, an expert in performance management and change management, has made a career out of helping organizations improve their functionality.[13] He specializes in helping organizations, employees, and managers improve their conflict management, employee motivation, communication, and performance management. Bacal has written over 20 books on these subjects.
13. Marsha Collier @MarshaCollier
Customers see your business from a different view - their ideas may be well worth implementing #custserv

— Marsha Collier (@MarshaCollier) July 6, 2016
Marsha Collier is the author of 48 books, which focus on eBay businesses, social media, and customer service.[14] Additionally, Collier is the host of the techradio weekly podcast, founder of the Twitter Customer Service #custserv, and a keynote speaker.
14. Peter Lavers @PeterLavers
Customer experience goals are elusive for #B2B marketers; top performers look to good #contentmarketing https://t.co/dFa8fsWPPc #custexp #CX

— Peter Lavers (@PeterLavers) May 25, 2016
Peter Lavers is a customer experience and relationship marketing pro.[15] He was named in SAP's Top 60 Customer Experience influencers, Huffington Post's Top 100 Customer Service professional, and Business Coach's Top 100 Management Experts. Lavers is the Customer Management Director at WCL. His strengths include journey mapping, customer strategy, and market analysis.
15. Disney Institute @DisneyInstitute
Serious about stepping up your competitive advantage? This is the one event you can't miss: https://t.co/QEvQ7iJzFE pic.twitter.com/V05fkkFvPq

— Disney Institute (@DisneyInstitute) April 27, 2016
The Disney Institute is consulting firm that trains organizations and individuals professional development skills to improve their service, leadership, customer experience, and employee engagement.[16] The firm prides itself on it's methodology, which its parent company, The Walt Disney Company, has successfully implemented. The Disney Institute offers courses for teams and individuals, keynote expositions, and team-building experiences.
16. James Dodkins @JDodkins
Latest CX News: Online shopping activity moves ahead of in-store retail action: https://t.co/7bQq5ggRsg #custexp #outsidein

— James Dodkins (@JDodkins) June 30, 2016
James Dodkins is the senior consultant at The BP Group, a business process management and performance network.[17] He also co-founded the CEMMethod, a customer service methodology; CXRating LTD, a customer experience measurement apparatus; and CEMPro Systems LTD, a customer-focused progression mapping tool. Dodkins is also an author, global lecturer, and startup advisor.
17. Forrester @forrester
You must stay close to customers and understand them on a human level, not as a demographic or segment. #CXNYC pic.twitter.com/19Wkm6LEVK

— Forrester (@forrester) June 21, 2016
Forrester, a powerful research and advisory firm, provides corporations with consumer-focused strategies.[18] These insights are based on Forrester's annual report which surveys over 500,000 consumers and business leaders. Forrester specialties include consulting, research services, and data services. Their twitter posts are a necessary resource for businesses aiming to improve customer experience.
18. David Holifield @dholifield
Nice read! "Combining UX Design and Psychology to Change User Behavior" #UX — https://t.co/6E0OGsy30k pic.twitter.com/wU0YfM46hP

— David Holifield (@dholifield) January 27, 2016
David Holifield is a mobile app, site, and digital product designer.[19] He established the interFUEL Interactive agency in 1995, which has since created user experiences for top companies, including TIME and Mattel. Holifield is certified gamification designer and usability analyst and a member of the Usability Professionals Association.
19. Augie Ray @augieray
On marketing, PR, customer care, social media and the role of leadership in developing customer experience. pic.twitter.com/NAASPQ83GI

— Augie Ray (@augieray) April 28, 2016
Augie Ray is a research director at Gartner, covering CX measurement, customer strategies, economy business models (digital, social, and sharing), and customer journey mapping.[20] In the past, he has worked as the director of the global Voice of Customer (VoC) team at American Express. He also has tremendous experience in social media marketing and has even taught a workshop at Rutgers University on the topic. Other career highlights include managing an experiential marketing agency team; presiding over customer care, social PR, and marketing reputation management at USAA; and implementing digital customer care strategies at a F500 finsery company.