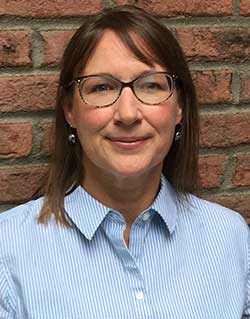 Kathleen S.C. Heberger, Responsible Research & Writing LLC, is a writer and researcher specializing in business technology and manufacturing trends. She covers fashion industry IT, advanced materials and supply chain issues.
Another Prime Day Past, What Next?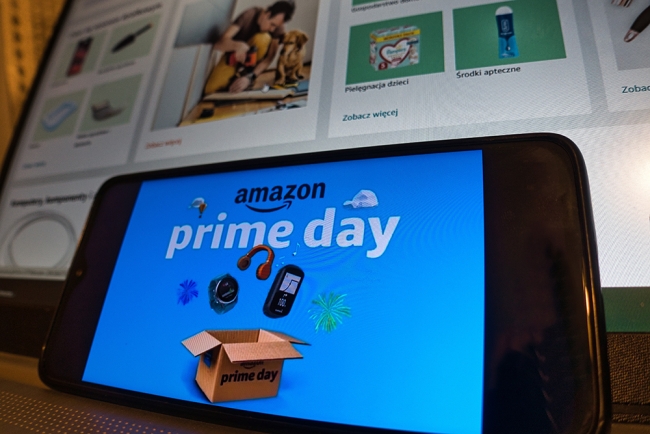 Amazon Prime Day 2023 provided another great retail barometer reading, especially given that this year, more retailers jumped on the bandwagon with their own big promotions. There were Walmart Plus Week, Target Circle Week and Macy's Black Friday in July, for example.
For brands and manufacturers, these mid-year sales events presented serious sales growth opportunities and high-stakes challenges to meet customer requirements.
Amazon Prime Day 2023 broke new records and was the single largest sales day in the company's history. "Merchants who participated in Prime Day activities, in aggregate, experienced a 10x increase in daily Buy with Prime orders and saw an 8x increase in daily revenue from those orders during the Prime Day event period versus the month before we announced Prime Day," Amazon reported.
Balancing Complex Fulfillment Requirements
A 10-fold order surge is good news, right? Yes! If you're ready for it. A lot of apparel and home fashions companies do business with Amazon and all of the major retailers. Yours might be juggling fulfillment complexities of:
Direct-to-consumer orders from

Online marketplaces
Your own brand website(s)

Drop-ship-to-consumer orders on behalf of

Brands and wholesale customers
Retailer customers

Carton/case shipments for customer-fulfilled orders
Ship-to-store orders
Customized fulfillment agreements with key accounts
A retailer that many want to do it all for is Walmart. "We're growing our marketplace with new items and sellers and an improved experience," said John David Rainey, Walmart CFO and EVP, on the retailer's Q1 2024 earnings call. "We've increased seller counts in the U.S. by more than 40 percent year-over-year, and the number using Walmart Fulfillment Services has more than doubled. We're adding higher-profile in-demand brands that our customers are searching for, but not typically distributed at Walmart, elevating our profile as a digital shopping destination."
Competitive Business Processes
What went well for your business on and around Prime Day? What could have gone better? Looking ahead to the back-to-school and holiday shopping seasons — which are starting earlier and ending later — many companies want to hone these processes:
Omnichannel Planning

Planning across customers and channels for enough stock of the right products

Inventory Management

Maintaining accurate, synchronized available-to-sell and obligated-to-sell inventory data

Product Information Management

Providing visibility to updated product details, pricing and available quantities

Comprehensive Promotions Control

Managing all variations of product promotions and discounts seamlessly

Customer Service Level Compliance

Complying with shipment notification requirements automatically

Efficient Fulfillment

Fulfilling online orders rapidly and directly from ERP — picking, packing to shipping
"Omnichannel maturity and dramatically changed customer expectations have forced retail and consumer brand organizations to view and organize their inventory movement and distribution processes much more strategically," said Robert Kaufman, CEO, The Parker Avery Group, in "Rethinking Allocation and Replenishment to Drive Better Inventory Outcomes." "Leading retailers and CPG companies look at the entire end-to-end supply chain, including their allocation and replenishment processes and their external supplier network. This collaborative approach includes integrating allocation and replenishment processes into a comprehensive order fulfillment and inventory management strategy."
Integrated eCommerce Technology
Aligning the right business processes with the right technology makes for a truly competitive combination. If you haven't already, it's a great time to integrate e-commerce into the same business processes and solution you use to plan and manage your broader business. But if for various reasons it makes sense to keep some e-commerce activities separate, integrated technology still can help optimize operations.
Connecting to eCommerce Platforms: CGS BlueCherry® ERP offers e-commerce connectors to the market's most popular e-commerce integration platforms, including Amazon, Shopify, Big Commerce and Adobe Commerce (Magento). There also are built-in APIs to other major retailer e-commerce websites and marketplaces, such as Walmart.com, Target.com and Macys.com. Integration is easy to configure and helps automate critical functions such as:
Retrieving orders
Updating inventory
Providing shipping information to customers
Seeing real-time visibility to inventory and sales
Rapidly picking, packing and shipping orders
Planning for eCommerce and All Channels: A holistic view of planning is challenge, particularly when brands and manufacturers are providing targeted mixes for every channel and special collections for key customers, too. An omnichannel integrated planning software solution gives different departments visibility to financial planning assumptions and goals so that they can roll up their plans accordingly, with synchronization between C-suite decision-makers, merchandisers, buyers, assortment planners and allocators responsible for building out detailed plans for specific products, pricing, mix and distribution.
Speedy Design, Development & Production: Designers, product developers and sourcing/production teams also are instrumental to e-commerce success; they too need visibility via PLM to omnichannel plans so that they can get started on styles and prime supply chains for action as early as possible. This collaborative effort goes all the way to the factory floor, where contractor management technology also can be integrated with ERP, creating a full circle of e-commerce readiness and responsiveness. Shop-floor control solutions give manufacturers and their customers transparent tracking and quality control, so they can speed goods into available-to-sell status with confidence.
Scalability and Reliability: Remember when Taylor Swift ticket sales "broke" Ticketmaster? Such tales are less commonplace than they used to be, but unexpected bursts of e-commerce activity still can create heavy use loads on servers, especially with product videos and images in the offing. Security also remains a concern with bad actors always looking to steal credit card digits and identities. Look for a technology partner like CGS who can keep your conduits to consumers safe and reliable, with always-available, stable cloud hosting for your business applications. Then you can keep up with Prime Day's hottest sellers, plus some!
Business Analytics: If there's one thing Amazon, Walmart and other top retailers do during their most important promotions, it's leverage data insights. They've invested millions if not billions into analytics to forecast demand, recognize selling patterns, know what to replenish and what to mark down, when. Best of all, they share key takeaways with trusted suppliers, wanting their support to stock the shelves and racks. As a brand or manufacturer, it's important to have a business intelligence solution capable of crunching data feeds from retailers and combining those insights with your own to create compelling collections and make smart buy recommendations.
"Many factors contribute to better inventory productivity, but modern, predictive demand-based replenishment and allocation technologies and strategies are at the forefront," said Kaufman. "Particularly when compared with advanced, AI-driven demand planning tools, humans alone cannot effectively analyze and optimize the myriad of inventory decisions across channels, geographies, and the lifecycle of basic/core and seasonal/fashion items — and certainly not at the level of granularity needed today."
Are you ready to tap into e-commerce growth? Learn more about how CGS can partner with you on your e-commerce business strategy and implement the best technology solution to achieve your growth goals. Download our Doing Business with Amazon eGuide.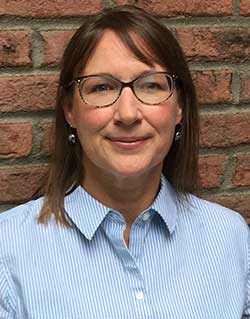 Kathleen S.C. Heberger, Responsible Research & Writing LLC, is a writer and researcher specializing in business technology and manufacturing trends. She covers fashion industry IT, advanced materials and supply chain issues.