Is BPO a Cost-Saver or a Revenue-Driver?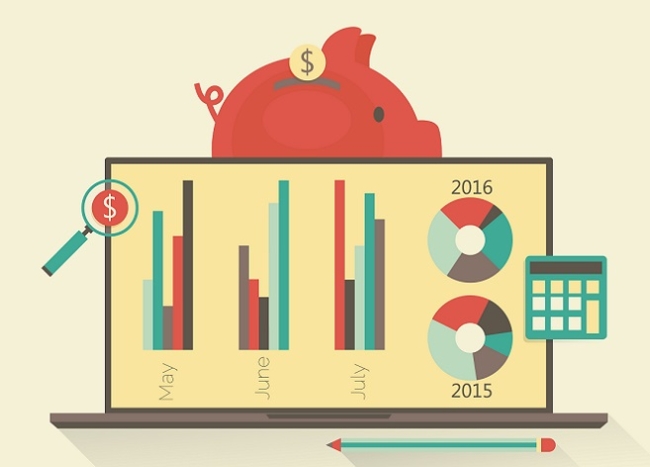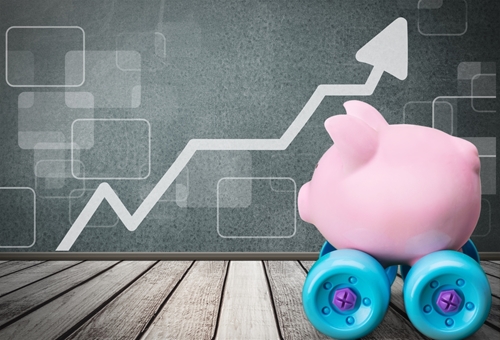 BPO positively impacts the financial standing of clients using those services, but is it helping firms earn more revenue or just reducing their expenses?
Enterprises around the world continue to turn to business process outsourcing. According to an IDC forecast from April 2015, the global market for BPO is growing rapidly. The five-year compound annual growth rate for this sector will hit 5 percent, meaning that by 2019, organizations will invest around $232 billion into BPO services.
The impressive growth of the BPO market can be attributed to the maturity of many BPO firms. Those companies recognize the importance of outsourcing to businesses across verticals, and therefore, they have the ability to provide enterprises with a wide range of external services, including but not limited to customer care and call center solutions, technical support teams and financial and accounting. And the more BPO firms offer, the more that businesses will rely upon these companies.
"BPO positively impacts the financial standing of clients using those services."
The love of BPO is growing given the number of benefits that it offers. One advantage stands out, however: BPO positively impacts the financial standing of clients using those services. As such, investments into BPO will increase - a fact evidenced by IDC's forecast. That said, few businesses actually collect hard data on how BPO helps them improve their bottom lines. This leads us to the all-important question: Is BPO a "cost-saver" or a "revenue-driver?"
Getting it wrong
On the cost-saving side of the coin, businesses realize that by investing in outsourcing their call centers for tech support or customer care, they are able to hit the ground running with fully functioning departments or teams. It is probably pretty obvious: Creating a call center and integrating those technologies is expensive, and by turning to external services, the investment isn't required. The same idea is being discussed by companies considering cloud services - the idea of quick ramp up time with only a moderate investment extends to BPO.
Additionally, if an enterprise tries to tackle customer service themselves and don't execute correctly, they will lose revenue, introduce new human capital issues and spend a fortune on expensive technology that cannot easily be repurposed across the business. In that respect, BPO is saving organizations the trouble and the resource-spend that is inevitable after failure and an attempt to avoid issues by partnering with a seasoned expert
Hiring in-house experts
While the hardware and software costs associated with creating a call center for tech support, for example, is quite high, that investment doesn't even account for the salaries of professionals or the time it takes to find qualified experts that will fill those roles and then train them. The tech skills gap issue will only make recruiting more difficult in the coming years.
According to a report from TEKSystems, 20 percent of individuals don't receive job offers because they lack the technical prowess required. In brief, this means that if an organization is hiring its own tech support teams, it will certainly take a while, costing plenty of resources - read: revenue - to get the best professionals onboard.
Furthermore, the source found that approximately one in three IT employees or managers claim they lack the in-house expertise "to succeed." In that regard, the average enterprise is wasting revenue that could be saved with external BPO services.
Saving and driving
Simply put, some benefits of BPO fall right in the middle between cost-saving and revenue-driving. For instance, TMCNet compiled a list of techniques and solutions for lowering the cost of call centers. The source cited the opinions of many, but most notably, Mark Seeley, managing director of the labor analytics group at CB Richard Ellis, asserted the importance of strategically outsourcing from specific geographic areas with respect to cost reduction. Ellis argued that with BPO services from countries and cultures with the best talent pools, specific skills and certain types of educations, an enterprise will see better performance in its call centers.
In some respects, that means that BPO helps businesses save - less training, less investment in cultural alignment, etc. - and it also boosts revenue. Great customer service turns consumers into repeat buyers.
"BPO providers will always search for a new issue to solve."
The revenue-driver side
Nothing beats getting it right the first time. But, when businesses go beyond that, not just doing it correctly but implementing strategies that fundamentally improve business processes, they begin to generate more revenue at faster rates. As Phil Fersht, founder and CEO of Horses for Sources Research, explained in a blog post, since BPO providers nowadays are essentially consultants that offer solutions in the form of smaller operational changes, they're directly adding value to their client's' bottom line.
Furthermore, Fersht asserted that "clever" BPO providers will always search for a new issue to solve, therefore improving earnings. In today's business climate, BPO services are considered partners with a vested interest in the success of their clients. The improvements that they seek to drive - whether it's making tech support more efficient or making customer service better - will impact the bottom line in the form of more productive workforces and consumers who are eager to buy or work with a business again.
When it comes down to BPO, financial professionals and business leaders want to know the benefits that those services will have on bottom lines. The good news is that the fiscal impact is two-fold: BPO is both a cost-saver and a revenue-driver.