MyDyer Fuels Growth with an End-to-End ERP and PLM Solution
The fundamentals of good business never change. Manufacturers and retailers have the same goals – to increase sales and improve margins while delivering exceptional customer experiences. For retailers and manufacturers, this means working together and in sync, to ensure that the twin functions of business operations and customer service perfectly complement each other. In this context, ERP (Enterprise Resource Planning) and PLM (Product Lifecycle Management) systems are the gateways to empowering businesses and helping them develop a customer-centric omnichannel experience.
MyDyer, a global apparel manufacturer that works with iconic brands such as Abercrombie & Fitch, Billabong, Quiksilver, The North Face, Nordstrom, Urban Outfitters and Vans, has been an industry leader for over 20 years. From its base in Long Beach, California, MyDyer has expanded operations across the globe in China, Vietnam, Singapore, Mexico, Guatemala, and Korea.
Jack Nestell, CIO of MyDyer shares his experiences with us on how an integrated ERP and PLM solution helped the company improve business functional tools, offered them a strategic business advantage and left customers delighted. In this blog post, we look at how MyDyer made their decision to choose CGS as a partner that helps it streamline operational processes, boost efficiency, and fuel growth.
MyDyer's Digital Journey
With nearly 20 years of steady success, MyDyer has evolved through many market environments, ably tackling growing opportunities and challenges in the increasingly globalized apparel industry. During their early era, the company's business solution needs were limited and based on a small financial package and a highly customized solution across a common development platform. However, as the company continued to grow and expand, these systems became inhibiting to its ambitions in the digital future.
MyDyer needed a digital supply chain solution that could keep up at its own pace of growth while also enabling for more agile decision making and strategic insight. They wanted to ensure growth while also creating a culture of innovation and creativity. The company decided that they needed an end-to-end solution that encapsulated accounting, manufacturing, distribution and inventory as well. They needed an end-to-end ERP and PLM solution.

MyDyer's ownership wanted to be careful when selecting an ERP and PLM system as they wanted a solution that could support their process improvements and also generate true cost benefits. They knew that real-time access to accurate data was the key, because it gave them actionable business intelligence, which in turn, resulted in strategic business decisions and management. Nestell and MyDyer needed a business solution that was both reliable and data-driven.
Nestell, apart from being MyDyer's CIO, has written extensively about ERP systems and the challenges businesses face when implementing them. In his book, "Successful ERP Systems: A Guide for Business and Executives", he explains how managers and organizations should approach the adoption of an ERP system. Nestell states that an effective ERP solution is the critical link between the hardware and software aspects of a business and its human element. Once these elements are aligned, a well-designed ERP can help businesses increase productivity, enhance profit and improve overall company processes.
MyDyer and Nestell were on the lookout for an ERP and PLM solution that could help them gain a clearer vision of their current operations by improving visibility, ensuring data accountability, permitting scalability and being flexible to fit changing needs.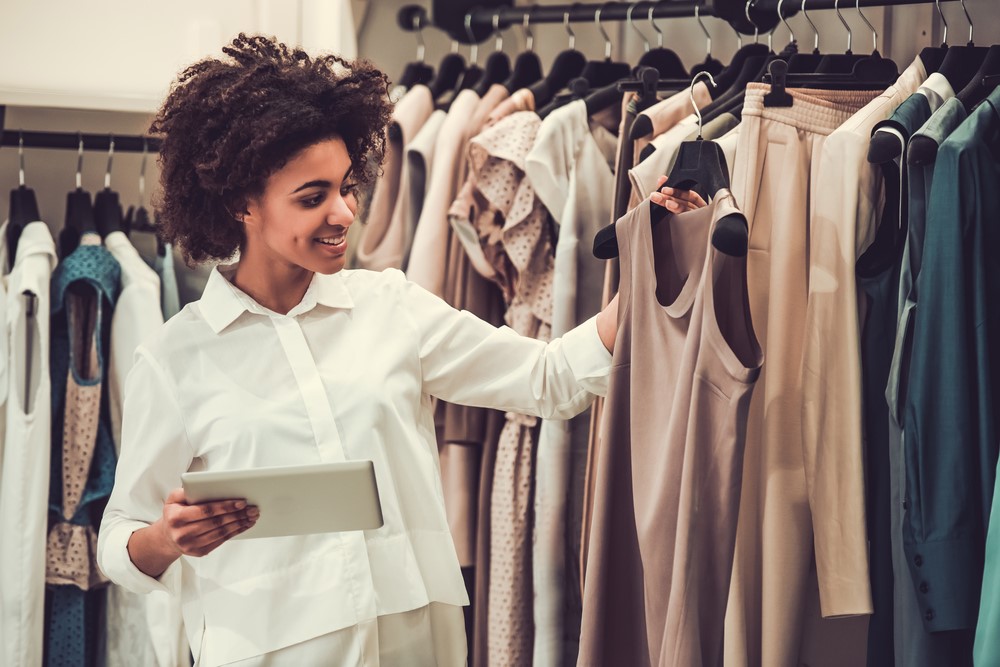 Selecting the Right ERP and PLM Partner
MyDyer leadership understood that ERP had the potential to be an agent of positive change and a tool to support their vision, strategy, and a culture of innovation and creativity. To ensure that MyDyer's experience with their ERP solution would yield the right results, Jack Nestell applied his expertise in ERP systems to carefully select an ERP solution and partner that would deliver what was needed. One that not only offered a comprehensive, integrated view of business processes, but also had a deep understanding of the apparel industry requirements.
During the selection process, ERP vendors were evaluated based on weighted and prioritized strategic and functional selection criteria. Factors such as the total cost of ownership, ease of use, learning curve, industry fit, technology architecture, service and support, R&D costs, functional and technical scalability, and product flexibility were considered. MyDyer then conducted an in-depth selection process that methodically evaluated various ERP offerings across four broad categories: operational workflow review, requirement mapping, vendor selection and implementation.
The company considered the recommendations of their internal steering committee, conducted an internal departmental business review and used market research. MyDyer also assessed the functional criteria by reviewing current ERP solutions and operational requirements, while the case for future state requirement was arrived at through analysis that identified the key opportunities for improving their current ERP.
MyDyer also implemented a PLM solution that would synergize well with their core ERP investment. This was mainly due to their unique needs as a fast-moving apparel business operating in a highly competitive market, which called for an integrated design management solution as well. The ERP and PLM solution they chose needed to help them increase their speed to market and provide effective development, management, and archiving functions as well.
The solution would also need to migrate finalized product, bills-of-material (BOM) and costs seamlessly to production, and enable collaborative development, real-time process visibility and better workflow management.
MyDyer finally decided on CGS as its partner of choice and implemented CGS' BlueCherry ERP and BlueCherry PLM systems across their enterprise, as it supported their core goals while also offering MyDyer customers with exceptional support, service and quality.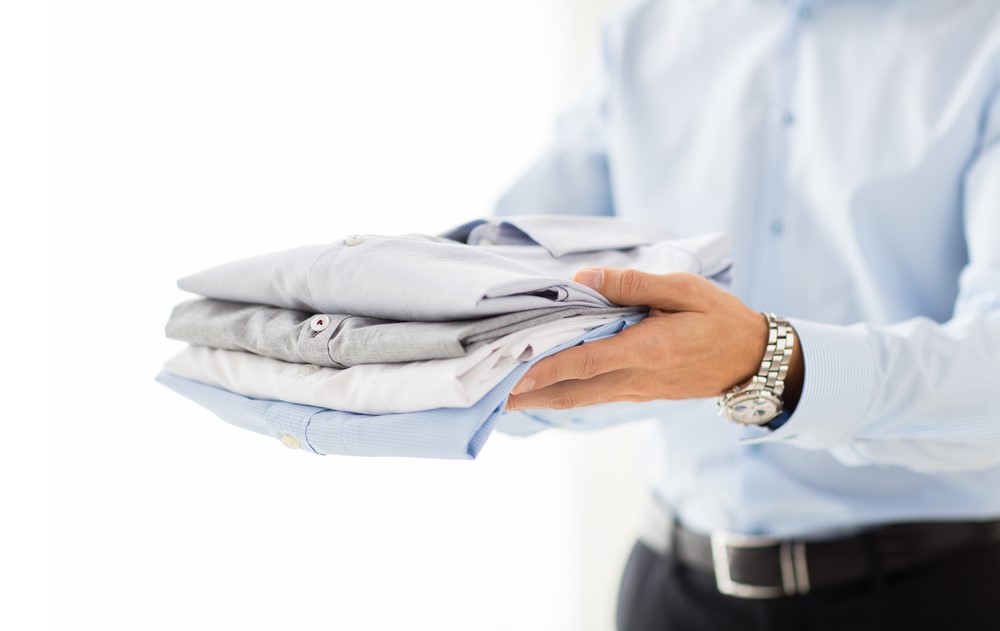 Digital Transformation with CGS BlueCherry
With CGS' BlueCherry ERP and BlueCherry PLM system in place, MyDyer can focus on its core objective of delivering the best value to their customers in the most efficient way possible. MyDyer is also able to integrate their operations more efficiently with their partners, thanks to new processes such as a product label initiative that facilitate inbound receipts. With the enhanced data-driven system, MyDyer has even implemented further technological tools such as RFID across the entire supply chain to further enhance operational efficiency.
Since the organization implemented CGS' BlueCherry ERP and BlueCherry PLM systems, it has improved its vendor portal capabilities, enhanced ASN (EDI) and integrated its vendor management solution with CGS' BlueCherry, which makes processes like vendor onboarding, document management and payables information seamless. MyDyer has completely transformed its end-to-end supply chain by leveraging the power of CGS' BlueCherry ERP and BlueCherry PLM solutions.
In terms of its business, the company has greatly improved its ability to measure supply chain performance, customer demand planning and inventory, even as the supply chain grows increasingly complex. With an eye on the long term, MyDyer's strategy is focused on ensuring that all their supply chain partners benefit from timely business data that enables them to be more dynamic and responsive to consumer demands.
As the apparel industry continue to expand across geographies, into new and untapped regions of the world, it's hard to predict what new challenges the future holds. But despite whatever curveballs a dynamic, globalized marketplace might throw at them, MyDyer knows they are better positioned for sustained growth with the power of an agile, dynamic and data-driven technology solution.