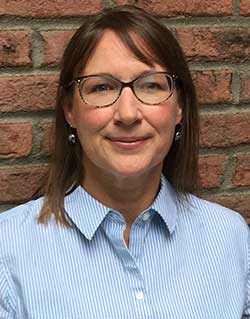 Kathleen S.C. Heberger, Responsible Research & Writing LLC, is a writer and researcher specializing in business technology and manufacturing trends. She covers fashion industry IT, advanced materials and supply chain issues.
Resiliency Amid Uncertainty: What Have We Learned?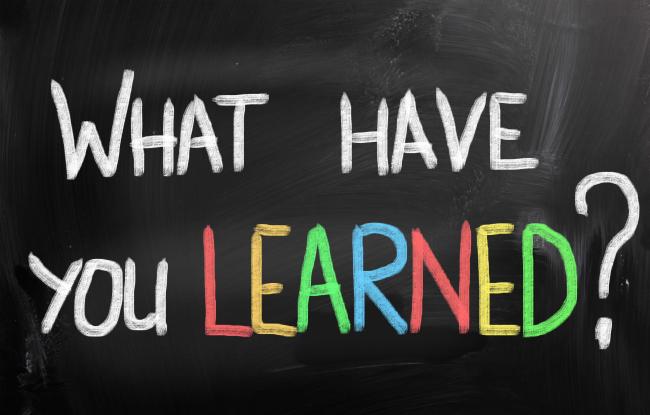 Uncertainty is inevitable, and when it comes to the global supply chain, the world is still dealing with many challenges, risks, and wild-card factors.
Ongoing truck driver and labor shortages
COVID or other virus breakouts and containment measures
War in Ukraine
European energy shortages
Inflation
Uneasy U.S.-China relations
Sri Lanka's currency crisis
To top it off, there is always the ever-unpredictable weather and fickle consumer demand.
On the bright side, businesses have learned a lot since 2020 about rolling with the punches and building resiliency amid uncertainty. "You can't always anticipate everything, but you can minimize your risks by expanding and strengthening your supply chain partnerships so that you can act much faster, pivot and move production to a different area if there is a disruption in another area," said Paul Magel, president, CGS Applications Solutions Division, in a new white paper, "How to Build Better Supplier Relationships While Boosting Efficiency."
Here are a few of the biggest lessons learned to keep in mind heading into the crucial Q4 selling season and planning for 2023.
Visibility: Survival 101
As many businesses learned during 2020 and 2021, you can't manage what you can't measure, and you can't measure what you don't know. Unfortunately, a lot were blindsided by supply chain shocks and unknowns. Smart companies prioritized digital transformation, so they know more clearly where they stand on supply and demand — automatically and rapidly.
That makes them more resilient to disruptions, which seem almost inevitable these days. "Crisis is the new normal," Alexandre Bompard, chairman and CEO, Carrefour, said told investors recently, discussing the European economy, as reported by Reuters. "What we have been used to in the last decades — low inflation, international trade — it's over."
Examples of digital transformation include upgrading or replacing legacy enterprise resource planning (ERP) and product lifecycle management (PLM) solutions with cloud-based technology like CGS BlueCherry®. Always-on, reliable IT enables internal and external stakeholders, such as contractors, to stay connected and keep information flowing. Shop-floor control (SFC) technology also plays a vital role in delivering visibility across the supply chain. Users can see factory floor order status on their laptops or mobile devices. Also, business intelligence (BI) and analytics solutions help executives and managers recognize and monitor trends and respond to them. Oftentimes, computer algorithms can discern barely perceptible shifts, whether it be in quality assurance, shipment or sales data. That early awareness enables businesses to nip problems in the bud sooner and react faster to opportunities.
Omnichannel: A Top Core Competency
Being ready for e-commerce growth is necessary, especially given the continual upward trends in online shopping. But online isn't the only game in town. It's important to be everywhere consumers want to be, to paraphrase the old Visa credit card slogan. It's hard to predict exactly how they will shop. Variables like COVID or other public health concerns, inclement weather, inflation or other factors could influence their decisions.
Be ready with cross-channel strategies and capabilities, such as seamless e-commerce integration with customers and consumers. This is the time to ensure your ERP is a strong central nervous system controlling orders across all channels.
"Marry up with a partner that understands both the business and the technology," said Jason Roth, CGS vice president, solutions and strategy, in the e-guide "Doing Business with Amazon." "At CGS, we invest heavily in R&D to stay ahead of what's happening with Amazon and other marketplaces. We know what's coming, so we have the technology to support our customers. That's why we excel as a solutions provider. We have the business knowledge, and we understand the fashion and consumer products industries. It takes all of this understanding to build the right technology solution. Our customers aren't just buying technology; they're investing in a partnership."
Supply Chain Agility: Diversification and Deeper Relationships
The ability to pivot with uncertain and evolving market conditions is a super strength for today's fashion brands, retailers and manufacturers. On-demand manufacturing, Asian sourcing, Americas production, air shipping, drop shipping, small lots, large orders — all of these and more can play into a single season. The past several years have reinforced the importance of investing in supplier relationships and shared process improvement, building trust and business for all partners.
The Federal Reserve Bank of New York publishes a monthly Global Supply Chain Pressure Index (GSCPI). It is based on information from the transportation and manufacturing sectors, such as shipping cost trends and purchasing manager survey results. "The moves in the GSCPI from the beginning of 2022 suggest that although global supply chain pressures have been decreasing, they remain at historically high levels," the bank said in its August index notes.
Teams need a strong array of technology tools to:
keep supply chain partnerships strong
move quickly in response to trends; and
overcome supply risks.
"[Corporate] boards are waking up to technology being used as a tool in overcoming supply risks, linked to the pandemic and other current geopolitical problems," said Mark Harrop, CEO and founder, WhichPLM and The Interline, in the new CGS supply chain-focused white paper.
Have recent supply chain challenges been a wake-up call for your business? Would you like to learn more about strategies to strengthen your supply chain resiliency? Download the new CGS white paper, "How to Build Supplier Relationships While Boosting Efficiency."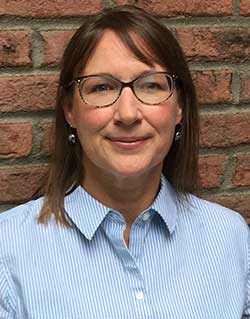 Kathleen S.C. Heberger, Responsible Research & Writing LLC, is a writer and researcher specializing in business technology and manufacturing trends. She covers fashion industry IT, advanced materials and supply chain issues.