The Runway is Clear: Cloud Projects for Fashion and Apparel Firms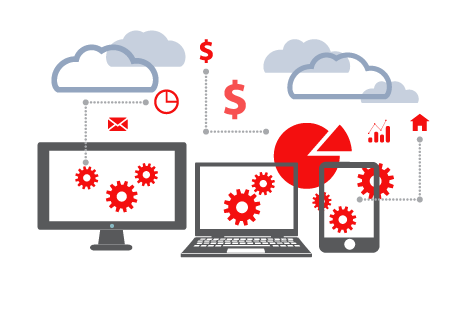 Fashion and apparel firms can improve company profitability and performance by moving to a managed cloud model. This includes both retail and wholesale sides of the business. Managed cloud has proven to be a game changer, allowing organizations to focus on their core competencies: product design, sales, distribution, service and other revenue generating activities.
There is not much strategic benefit for organizations in this industry to manage servers, networks, and desktops, or to keep up with new versions of software and perform the periodic hardware refresh. So why do it?
Technology has matured quickly. Secure, high availability environments that have the ability to support peak processing times and transaction volumes are not only available but prevalent. The key purchases for many retailers adapting these environments include POS hardware (33%), POS software (33%) and tablets (38%). 
Retailers stated that enterprise IT spending is expected to be up 4.9%, which equates to a growth rate of 22.2% over the past five years. This means more money to spend on operational systems that will help your business run seamlessly and increase revenue. Adopting an operational cloud system has become the obvious next step for many Fashion & Apparel companies as it makes the most financial sense.
On a store level spending is expected to be up 5.1%, which is up 20.4% from 2010.   When it comes to store IT spending, 79% plan an increase for 2014, up from 76% last year. The average increase for these retailers is 6.9%, which is a growth of 15% from last year. Options such as public cloud built for ERP scale and performance, private cloud, and hybrid models are popping up in industry stores and helping a lot of companies manage their networks with little effort.
Naturally every company is different so the type of cloud that is right for you depends on the applications that need to be supported and the business use cases that need to be reinforced in a batch or real-time processing environment. In addition to optimizing performance, the cloud establishes an important foundation for analytics and business intelligence.    
CGS suggests a managed cloud model over an unmanaged model for mission critical applications. While the cost may be higher, the benefits of the managed cloud are compelling. They include: 
Re-deployment opportunity for internal IT staff towards revenue generating activities 
Predictable, recurring cash flow model rather than dealing with unexpected CAPEX expenditures
High availability models including disaster recovery which mitigates major risk areas 
Create agile, extension of your organization to handle daily business 
Integration of acquisitions and new ventures
24 x 7 x 365 support by staff having expertise in mission critical applications and emerging technology
Optimized operational performance eliminating production, monitoring and maintenance tools 
When considering your journey to the cloud, the benefits "gold rush" occurs when you address mission critical applications such as ERP in a managed model. Often, web hosting, email management and office productivity suite have already moved to the cloud. Most CRM and B2C applications are already running as SaaS applications. The migration of ERP to cloud completes the transition to an entirely new operating model.   
Movement towards a fully managed cloud will create immediate headroom for business executives and technology leaders in the Fashion & Apparel industry and adjacent markets to focus on growing and servicing the business. In an environment where margins are often challenged, it is also a way to align operating costs in a predictable, recurring model for planning and cash flow management.  
To recap, imagine a model where you only have to ensure internet connectivity to a set of applications that are available to you and your firm on a desktop, tablet or smartphone; anytime & anywhere. The rest will be taken care of for you in a managed cloud model. Wouldn't that be nice?  The runway is clear, if you haven't started your journey to the cloud, chances are your competitors have.
Learn more here: http://www.cgsinc.com/en/technology-outsourcing
Resource
Retail Info System News