Tools That Improve Customer Service and Tech Support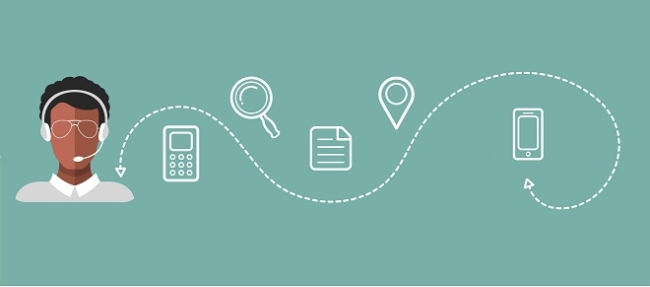 In a fully digital business world, support representatives and other employees must be armed with tools that make it easy to give consumers personalized, efficient and accurate answers to their problems.
In the past few years, customer service has been drastically altered. In the era of digital business and consumerization, enterprises are now held to very high standards when it comes to consumer interactions. A single bad experience can mean a lost customer, and as a result, businesses have stepped up their customer service strategies.
For one, organizations are outsourcing their call centers and tech support teams. The current mindset is that if companies cannot provide a five-star customer experience with every interaction, they must turn to business process outsourcing to improve their customer services and satisfaction ratings, offer more accurate solutions to problems and answer questions faster. This is because BPO providers understand the customer service industry and the importance of high-quality interactions across every single channel - and nowadays, there are a lot of those.
But BPO isn't the only way to renovate customer experiences and provide exceptional customer service at all times. Enterprises' new strategies also include the procurement and deployment of cutting-edge tools and technologies. After all, in a fully digital business world, support agents, representatives and other employees must be armed with solutions that make it easy to give consumers personalized, efficient and accurate answers to their problems.
Here are some tools and technologies that improve customer service and tech support.
"Mobile devices and apps will allow staff members to provide better experiences."
Mobile
Empowering support representatives and other customer services professionals with mobile devices and accompanying apps is absolutely necessary for organizations. There are dozens of different use cases for mobile devices in the customer services realm, but the key differentiator will be creating custom applications that address and troubleshoot issues specific to a company's products or services.
For example, United Airlines just publicly announced a strategy that involves outfitting its customer service professionals with iPhones, according to TechCrunch. Jon Roitman, senior vice president of airport operations, said that it will also provide customer service representatives with a custom application on each iPhone 6 Plus. Those devices will allow staff members to provide better experiences regardless of where they are physically, especially when there are flight delays, crowded airports and weather issues, but more importantly, the custom app will ensure that support staff is always efficient in providing assistance.
Social
Social media is an equally important aspect of modern customer service. These technologies make providing great experiences easier, as agents can respond immediately and publicly to consumers. That said, there is an alternative social strategy, in which social media acts as the new channel and tool for measuring and creating new agent-to-agent interactions.
Hyatt developed a new customer services strategy, according to Skift: The hotel chain will use Facebook's Businesses on Messenger platform as an internally managed support channel. Customers can book rooms, ask questions and more through this live chat experience, but this tool might prove more useful for Hyatt support representatives than consumers, especially when it is connected to other customer service solutions such as Conversocial.
"I think one thing is that is important in terms of scaling is that Facebook offers a robust API to allow us to pull Facebook messages into a conversational stream and prioritize and route these to appropriate agents," Paul Johns, chief marketing officer at Conversocial, told Skift. "With our Facebook Messenger integration, companies not only have one-to-one communication like they would with a mobile messaging app like WhatsApp, but they benefit from having more conversation and customer context during resolution."
"70% of people think businesses should offer a way to conduct self-service."
Self-service
There is a new trend gaining steam in the customer service sector: self-service. CustomerThink contributor and marketing director at Fonolo Daniela Puzzo reported that half of today's consumers want to find solutions by themselves. In fact, 70 percent of people think that businesses should offer a way for consumers to conduct self-service. Therefore, having a self-service tool such as a knowledge base, a Wiki page or even a forum would set an organization apart with respect to customer service and tech support.
There are many technologies out there that provide customer service teams with everything they need to tackle self-service, but knowledge bases are a great start.
All in ones
Customer relationship management solutions may have been around for a while now, but recently, some of the most popular tech companies have introduced new CRM systems that integrate seamlessly with other enterprise technologies. This ensures that employees are more productive, as they no longer have to juggle multiple applications to complete simple tasks. Instead, all-in-one CRMs and similar IT solutions provide a single interface for all customer service needs.
In 2016, great customer service will separate the best brands from the worst, but in order to make experiences the best they can be, enterprises should investigate the benefits of working with a BPO partner with experience implementing a variety of customer service tools.