When Channel Strategy Meets the Subscription Economy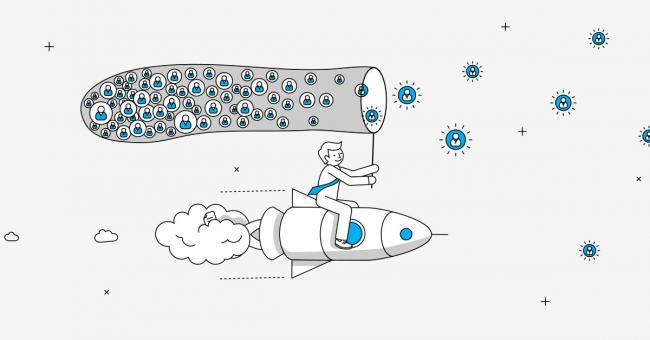 Over the past 39 years, those building channel strategies have always done a remarkable job of reinventing themselves at a macro level. However, the magnitude of customer-driven changes centered on the subscription economy has increased dramatically over the past 12 to 18 months.
Presenting a massive opportunity for channel partners, customers are accelerating their cloud initiatives into three major ecosystems: Amazon Web Services (AWS), Google Cloud Platform (GCP) and Microsoft Azure. Customers are also investing aggressively to rethink their customer journey, customer experience and even their employee experience to focus more deliberately on emerging opportunities with eCommerce and marketplace ecosystems.
To put this in perspective, almost $2 trillion flows through the channel today. Approximately $189 billion of that is through managed services, the bread and butter of traditional channel partners. And nearly a quarter of all companies (23 percent) outsource some or all their technology.
Given all of this, how does channel strategy need to adapt to the subscription economy?
The Subscription Economy and Everything as a Service
"What happens when every company in every industry becomes a subscription? Becomes 'as-a-service?'" On the consumer side, Apple is experimenting with new subscriptions that expand into the lucrative health and fitness category, while simultaneously combining multiple subscriptions.
Here's the big picture; every company that you interact with is innovating to capture a share of the subscription market, focusing on a retention goal of "forever."
Planning for 10x More Partners
Among the 175,000 software companies that Forrester Research tracks, 159 companies build channel software. And within that category, ecosystem management is the emerging sub-niche growing the fastest.
Historically, channel strategy and channel teams have focused on linear programs, such as partner management, through-channel marketing, incentives and learning. Instead, the subscription economy requires a very different channel playbook that's all about engaging with several different categories of partners.
"The average ecosystem is going to be ten times bigger than your partner network is today," said Jay McBain, Principal Analyst at Forrester forecasts.
So, your existing channel strategy and resulting investments will need to change. Or, as McBain more succinctly concludes, "There's going to be no way to scale that by 10 times with the same amount of investment. And you're not going to be able to put all the money into the transaction. You're going to have to spread [the investment] a little bit like peanut butter to handle all of the different elements."
Or, using an ecosystem analogy, the linear channel strategy is very rapidly evolving into a more celestial approach with stars, moons and comets. And to manage expectations around timing, we might be in the first inning here of a long baseball game, but it's an interesting space to watch.
Red Hat Systematizes Stickier Partner-Managed Subscriptions
Doug Stephen, president, Enterprise Learning and Channels at CGS, anticipates this major shift in channel strategy, as well. "We all want to acquire net new customers. It's critically important. But it really means we have to nurture and service those clients. So, we create stickiness and loyalty, especially in a subscription model."
To analyze health metrics around this space, CGS does an ongoing evaluation of its vendors' channel partners and their year over year growth of existing customers:
How did channel partners manage to keep those customers?
Did those customers grow with the channel partners?
Did the channel partners go deep and wide?
The goal in aggregate is to figure out lessons learned and how that knowledge transfer can roll out to their entire channel partner ecosystem. These learnings become even more critical in a subscription-based economy, where Stephen added, "Once you have those client subscriptions, every year, you want to keep those client subscriptions."
A few months back, Red Hat, a CGS customer, released its Renewals Intelligence platform as part of its Partner Renewals Engagement Program.
With this investment, Red Hat is enabling its channel partners to:
Better manage customer subscriptions, including knowing when subscriptions are due (for renewal)
Spot trends
Identify what other customers have been doing
Create stickiness
Or, as Stephen summed up, "Being able to stay on top of renewals is really the difference between a good channel partner and a great channel partner."
Wherever you are on your channel journey, there's a resource for you. You can learn more about: