SIMPLIFY WITH CUSTOMIZED OUTSOURCING SERVICES
Business Process Outsourcing (BPO) benefits include reducing costs, greater efficiency, and increased ability to focus on core functions. To achieve these aims you need a partner who understands your BPO goals and has the expertise to meet them. CGS provides award-winning call center outsourcing services that are comprehensive and tailored to your needs. This includes onshore or off, inbound or outbound, seasonal, 24x7x365, afterhours, global or multichannel contact center services
OUR BPO EXPERTS ARE THE HEART OF OUR SUCCESS
Over 7,000 CGS specialists provide high-quality global call center services in over 25 languages from our operations in North America, Romania, Chile, Israel and India. Our training and recruiting methods ensure we consistently handle your customers with expertise, care and empathy. CGS specialists embrace your brand identity and speak to your customers as an expert problem solver, because we understand that every interaction matters.
CLEARING HURDLES WITH BUSINESS PROCESS OUTSOURCING
As your company scales, a common hurdle can be finding the right talent to sustain your growth. Outsourcing business processes like customer service, accounting, finance, or tech support, allows you to focus on your core competencies and maintaining your competitive edge. Our teams manage over 50 million customer interactions per year and can efficiently scale up or down with your changing business needs.
WHY PARTNER WITH CGS FOR YOUR BPO NEEDS
As your partner, we will propose new ideas, keep you informed on the latest technologies and communicate often and effectively to build trust. We make outsourcing processes seamless and work hard to understand and exceed your goals, so we can quickly respond together to the unexpected. Our people are at the heart of our award-winning customer service and long-term partnerships.
Watch Xylem's Testimonial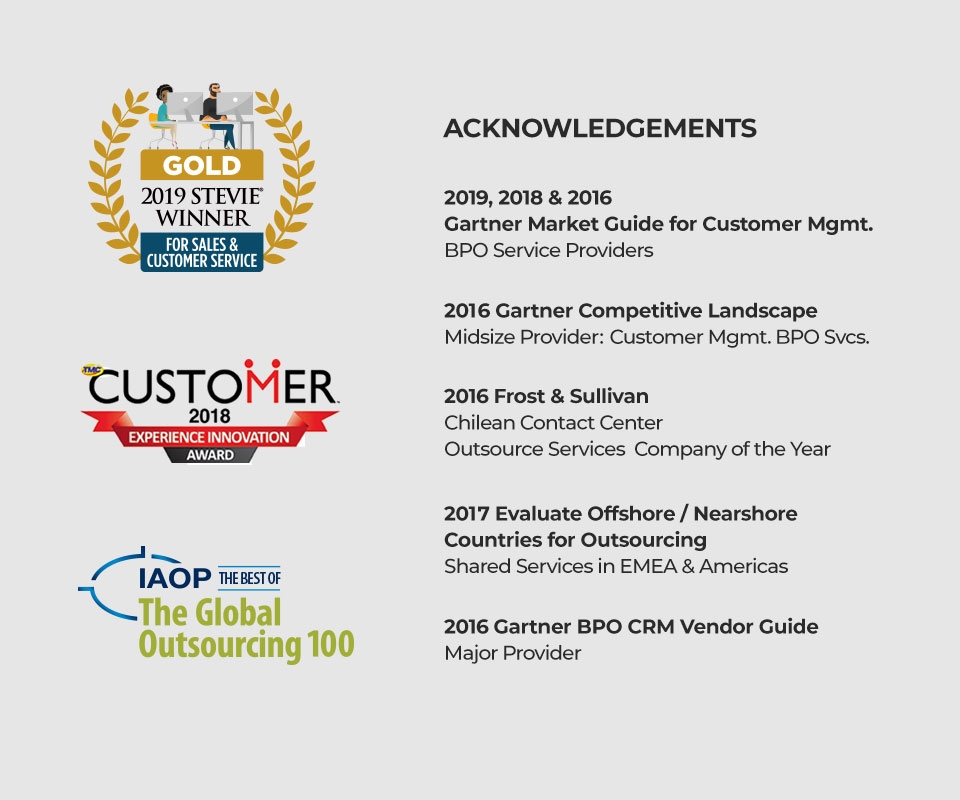 "They've been very flexible with us... so it's really worked well. It's driven mainly by the flexibility, the relationships you can build with the people, the ease of working with them. They're willing to work with you as a partner. And a lot of companies will say that—everyone says they can do that, but CGS really, definitely prove that every day with us."
 Doug Klees, VP Global Customer Care & Payments, AOL

"The three main challenges Xylem faced were: a decentralized organization, uncommon processes globally, and Multilanguage challenges. CGS solved the problems by introducing a dedicated, 24x7x365, global service desk with Multilanguage capability. It absolutely filled the gap in where we needed to go to with standard processes using best practices globally. "
Richard Lampe, Director of Global Infrastructure Operations, Xylem

"We needed a partner who made customer service their core competency. We needed multilingual support for all our solutions and services and we needed to do that in a unified way. That drove customer retention, loyalty and upsell. We needed to improve, somewhat dramatically, on our SLAs and to be able to predict cost. Those are the things that CGS helped us manage in conjunction with the ability to scale to address our business needs."
Dan Wilkinson, Chief Commercial Officer, 1WorldSync

20+ Languages
Our agents speak over 20 languages covering 80% of the world
50+ MILLION
50+ million interactions with customers per year
70%
70% of employees have a college degree and/or an advanced certificate in their field of support
Trusted by these amazing companies