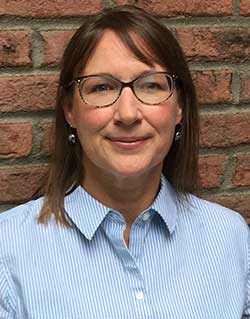 Kathleen Herberger, Responsible Research & Writing LLC, is a writer and researcher specializing in business technology and manufacturing trends. She covers fashion industry IT, advanced materials and supply chain issues.
Aligning and Automating Your Amazon Business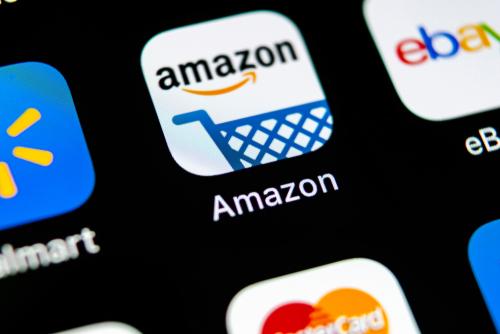 Online marketplaces, such as those offered by Amazon and Walmart, present incredible selling opportunities for fashion and consumer goods companies. But to make the most of this opportunity, brands must offer quality products and meet exacting fulfillment and customer service requirements.
To help brands get started, CGS has published the eGuide, How to Do Business with Amazon to discuss technology and automation to help you do business with Amazon and other online retail platforms successfully and profitably.
In a previous blog, we discussed the sales opportunities and various challenges possible when doing business with Amazon. This blog will delve into how to align your business objectives and technology solutions to make your marketplace business a success.
DEFINING BUSINESS OBJECTIVES
The CGS BlueCherry™ product team is partnering with hundreds of manufacturers, brands and retailers on their eCommerce strategies and execution. Jason Roth, vice president, solutions and strategy, said CGS begins by working with customers to understand their business goals with online marketplaces. Then CGS helps clients identify processes and technology to support those goals.
"It's really important to help customers find the best fit to achieve their goals," Roth said. "We collaborate with customers on their business strategy before any technology comes into play. Where do they want their product to be? What do they want to gain? Market share? Sales growth? Greater profits? Faster fulfillment times? Streamlined processes? First, we have to know our client's end goals and the business requirements. Then we can implement the best technology solution."
The eGuide highlights a CGS customer success story about a fashion wholesaler that earned $25 million in new sales through Amazon in six months, all the while maintaining its Amazon Prime status, which is difficult to do for new sellers on the platform. "Just as importantly, now they have the standard[ized] business processes and technology in place to add other brands to Amazon if they desire," Roth said
ALIGNING OBJECTIVES WITH TECHNOLOGY
Once you outline the objectives, it's time to align them with the right technology solutions to make them happen. The business requirements of Amazon and other platforms are always changing. Even brands with their own eCommerce sites need a technology partner who is continually investing in the R&D to know what's coming next from the big online marketplaces, whether it's Walmart.com, Target.com, Macys.com, Etsy or Amazon.
It takes end-to-end automation, such as integrated enterprise resource planning, to grow online sales efficiently and profitably. The right solution must help you master order management and fulfillment, a major emphasis in working with online marketplaces. For example, CGS BlueCherry's Amazon Connector and eCommerce integration tools enable automatic retrieval of Amazon orders, corresponding updates to inventory, generation of pick tickets, packing instructions and shipping labels, and transmission of shipping information and confirmations to both Amazon and the consumer.
Success online also requires digitalized and streamlined processes for:
Omnichannel planning — Embracing a holistic strategy across channels and business disciplines. Planning a targeted mix for each channel, including Amazon as its own channel, if needed.
Design, product development and PLM — Moving fast to design and spec out products so that you can respond to quickly evolving online demand trends.
Production management and shop floor control — Manufacturing products rapidly, with transparent tracking, monitoring and quality control, so you can speed goods into available-to-sell status as efficiently as possible.
Last, but certainly not least, lean into integrated business analytics. "Amazon is a business built on analytics," the eGuide said. "Other marketplaces are very analytically savvy, too. Suppliers have an imperative to use analytics to perform well on Amazon and other platforms." Solutions such as CGS BlueCherry Business Intelligence draw on analytical data feeds from Amazon and other marketplaces and combine those insights with forecasts and projections gleaned from other information analyses.
Are you ready to automate your business for success on Amazon and other online marketplaces? Download our eGuide, Doing Business with Amazon: Operational Tactics and Technology for Growing Your Business with Online Marketplaces, for helpful insights and tactics.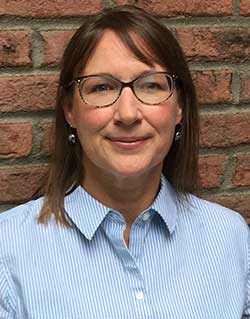 Kathleen Herberger, Responsible Research & Writing LLC, is a writer and researcher specializing in business technology and manufacturing trends. She covers fashion industry IT, advanced materials and supply chain issues.