A Digital Business Continuity Strategy For Financial Services Companies Coping with Covid-19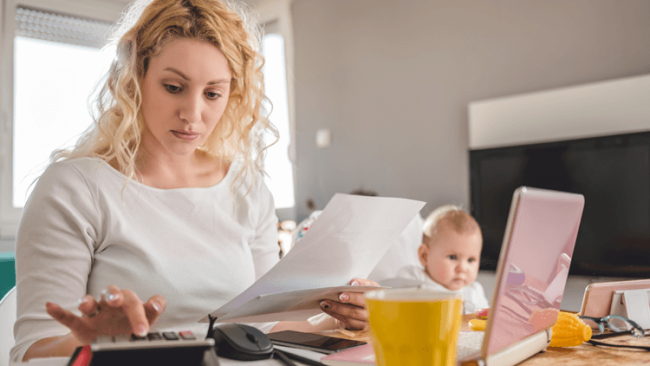 The COVID-19 pandemic is not only a major health crisis, it's also an economic one. Record unemployment numbers and general uncertainty about the lasting impact of the pandemic are prompting individuals to reach out to their banks, lenders, insurance brokers and creditors in staggering numbers. Americans are feeling the financial strain caused by the outbreak, needing help in navigating this new financial landscape. Mortgages in forbearance have reached 3.75% -- a monthly increase of 1,396%. On top of that, almost 30% of consumers reported feeling "not prepared at all" in terms of the pandemic's financial impact in a recent J.D. Power study. Over a one-week timespan in late March, there was a 3% jump in the number of consumers experiencing a long wait time to speak to a bank customer service agent.
The strain on customer call centers is even greater due to remote work, closures and restricted hours. Customer experience is always important but at times like these, it's vital to stay on top of customer service in order to maintain a core customer base. During a time when consumers need more support than ever from their financial services companies, the industry faces a huge hurdle.
Taking on a digital business continuity strategy that pairs the use of technology (digital learning, AR, AI) and outsourced business process (help desk, technical support, customer care) can streamline operations to meet surges in customer demand.
 
New Challenges Faced by Financial Services During COVID-19
The complexity of calls is changing. The Harvard Business Review reports that the number of "difficult" calls for financial institutions has doubled to over 20% since the start of the pandemic. One respondent reported a 2.6 jump in customer calls related to financial hardship.
While some companies may try to rely on chatbots to help with communications, there are growing signs of chatbot fatigue. According to a CGS Customer Service Chatbots & Channels Survey, half of consumers believe that it's harder to resolve an issue using a chatbot.
This is especially true now as consumers try to demystify government programs that are constantly evolving.
 
Protecting Your Employees
There's also a health risk for financial services employees working in call centers. Even though the financial services industry is deemed essential, call center employees may not be. They may also feel at high risk of infection in the standard office setup, particularly if a financial institution is not equipped to turn these positions into remote ones.
Thousands of people may work in a single call center. Recently, a financial institution had five workers test positive for COVID-19. Any employee who came into contact with the individuals must self-quarantine for two weeks and the call center is down to just 35% of its workforce, despite the increase in customer calls. Even with increased cleaning and social distancing efforts, some institutions would rather not put any of their employees at risk.
 
Solutions for Unprecedented Challenges
For many companies in the financial services industry, it doesn't make financial sense to transition customer service representatives to a work-from-home environment. In fact, it's not even possible in many cases. According to a former executive at Washington Mutual and Columbia Bank, Bruce Morehead switching call center agents to a remote set-up could cost up to $5,000, which includes laptops, headsets, secure software and more. Plus, it could take several weeks to even launch a remote set-up, not to mention the time it takes to iron out hiccups.
Working with a business process outsourcing firm (BPO), however, takes the uncertainty out of the equation and can even save money. Many financial institutions already employ outsourced call centers for some business functions. While they may have a head start on the vetting process, all financial services companies can quickly tap a BPO to help relieve some of the burden.
Not only are outsourced call centers equipped and trained to handle temporary surges, many are already equipped for remote work as well. Additionally, those that work in the financial services industry, including CGS, have the appropriate hardware and security systems to meet both regulatory and in-house requirements.
Digital learning can also help you support remote workers keep up with changing policies and offers. Working with an outsourced team of corporate learning strategists can help you rapidly scale remote digital learning programs and reach thousands of employees across your organization, while addressing their different needs, from operations to customer support. There is also potential in tapping into new remote enterprise learning technologies using AR-based training for virtual technical support and virtual instructor-led training.
 
Looking Past COVID-19
Many sectors within the financial industry are among the last to incorporate technological changes. But even after the pandemic slows, customers are likely to expect similar levels of service in terms of digital offerings and quality customer service. Taking advantage of a BPO today will not only help your company weather the current storm, but will also serve as a core differentiator in a more agile business continuity plan after the crisis subsides.