Top 7 Reasons Companies are Outsourcing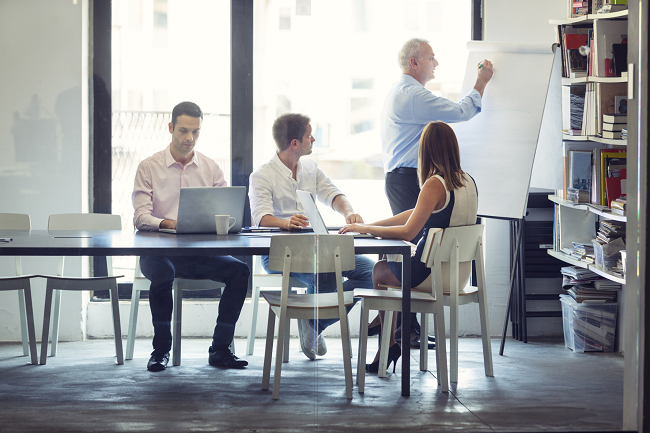 You might think the top reason for implementing business process outsourcing would be to reduce cost, but a recent poll of senior finance executives during a CGS-sponsored webinar revealed something different. They reported the ability to focus on core capabilities (32.6 percent) and the development of a flexible, scalable footprint (20.3 percent) as the top two reasons to outsource. Better efficiency and a cheaper work force tied for third (15.2 percent).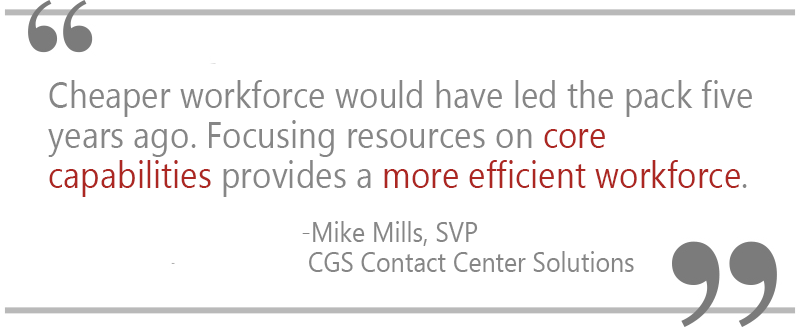 Why does the ability to focus on core capabilities standout in 2016?  By having focus a company can ensure employees are assigned to the right projects at the right time, and outsourcing non-core functions streamlines operations which in turn deliver flexibility and efficiency at a lower cost.  
Developing long-term BPO partnerships lends other benefits, too. Allowing companies to adapt to fast-changing technology and customer service expectations.
Here are several ways companies can benefit from outsourcing business processes in 2016.
 
1. Differentiation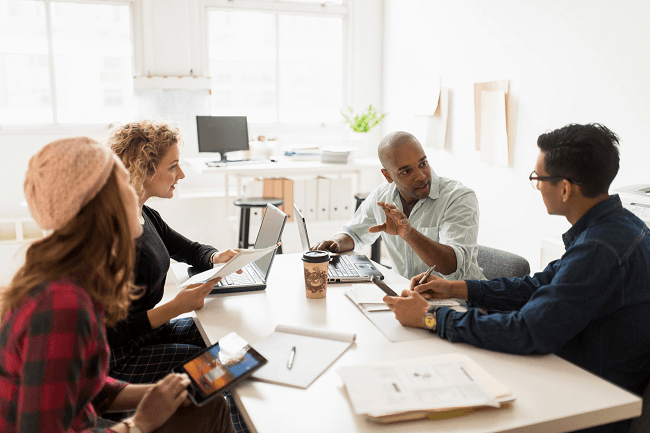 Tetra Images/Tetra images/Getty Images
As author and management expert Geoffrey Moore explains in a speech given at Stanford University:
"Whatever is the new thing that creates differentiation, that's core. Any activity that doesn't differentiate the company in the eyes of the customer," Moore says, "becomes less important than core capabilities."
According to Walker's Customers 2020 Report, by 2020, customer service will overtake price and product as the key brand differentiator. And as Gartner reports, companies that prioritize customer experience generate 60 percent higher profits than their competitors.
Outsourcing helps companies differentiate from the competition by prioritizing customer experience.
 
2. Shared Responsibility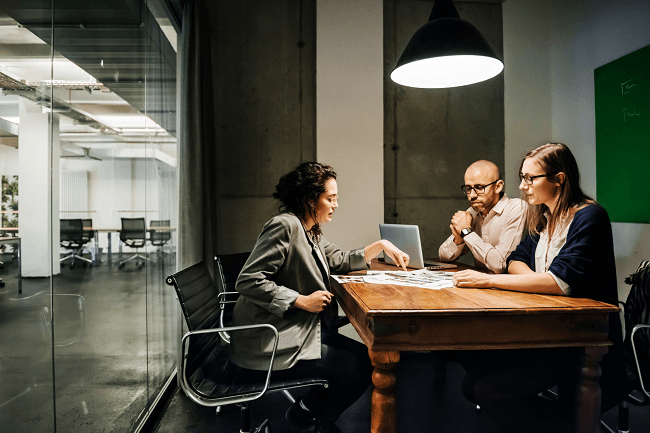 Hinterhaus Productions/DigitalVision/Getty Images
In the same poll conducted by CGS, 30.3 percent of respondents reported that a concern over loss of management and control was the issue raised most often when objecting to business process outsourcing.
Fortunately, an experienced partner can turn this potential pitfall into a benefit by utilizing a Governance Model that includes three fundamental components of effective sourcing: authority, rules, and process. Well-executed models outline communication steps and ensure objectives are met or that mechanisms are in place for quick decision making to rectify issues or make continuous improvements.
Proper governance means that rather than acting like a separate entity, the outsourcing partner will operate as part of the client's business and share responsibility for outcomes.
 
3. Consolidation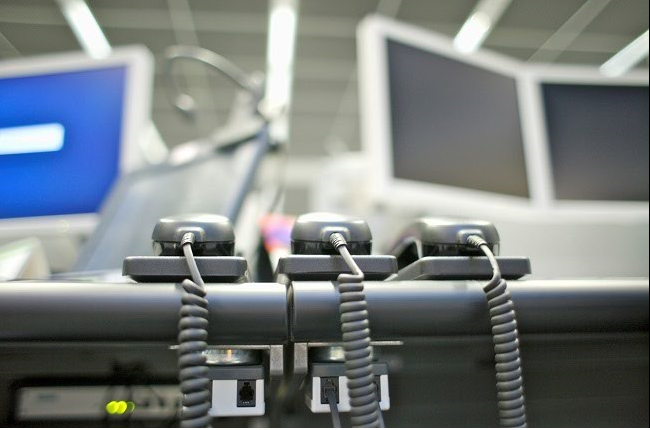 Tetra Images/Brand X Pictures/Getty Images
Outsourcing can help consolidate resources for more effective coverage across locations. Perhaps a company recently went through a round of M&A, or IT support is currently decentralized. This often means customers experience inconsistent support from one location to another.
Consolidating support can help bring focus and efficiency to daily interactions. This enables the company to deliver consistently great service by creating repeatable processes, developing a global knowledge-base and speaking in a uniform voice in every region.
 
4. Cultural Adaptation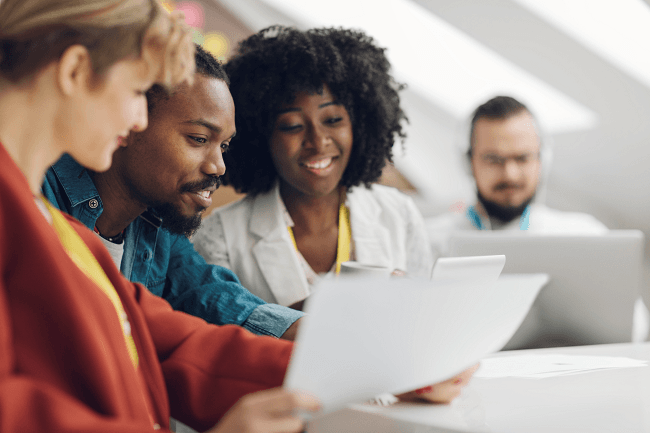 vgajic/E+/Getty Images
Offshoring non-core functions can give companies scale, but it's important to account for cultural differences when selecting a location. The growth of contact center sourcing in the Central America and Caribbean region provides a good example. In 2013, it was one of the fastest growing markets for BPO in Latin America, experiencing a growth rate of nearly ten percent. As Nearshore Americas reports, this can be explained by the fact there is a strong cultural affinity between Central America and the U.S., an especially relevant factor during voice-based interactions.
In today's digital world, voice is still important. Michael D. Mills, CGS' Senior Vice President, Contact Center Solutions, says: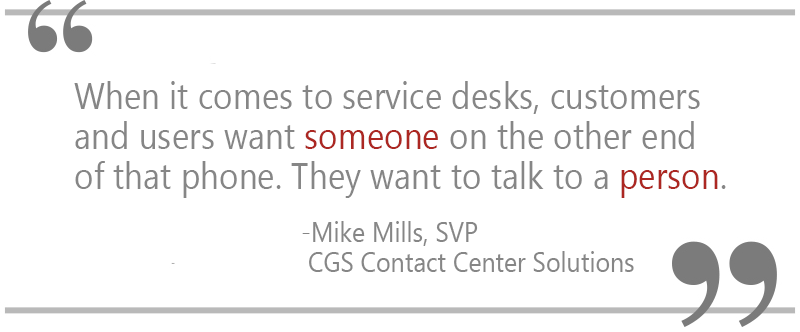 Cultural affinity and accent neutrality help prevent cultural alienation. When agents watch the same shows, wear the same clothes and play the same sports, they can relate the brand value to the customer in a more natural way.
 
5. Reduced Risk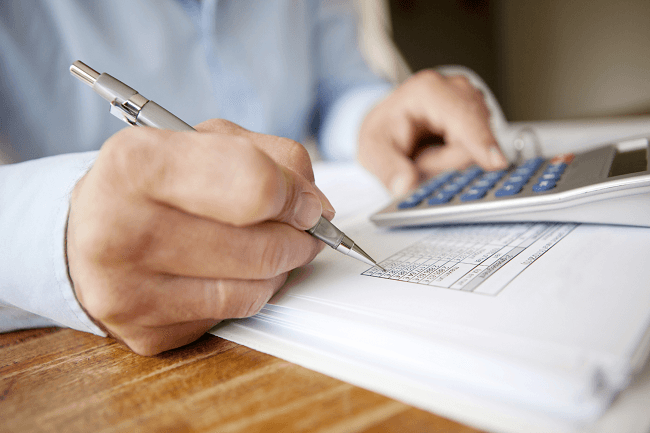 aphrodite74/Vetta/Getty Images
Outsourcing providers can, in many cases, deliver pricing models and Service Level Agreements that align with a company's objectives, reduce risk, and deliver a higher return on investment. "The customer should not be taking on all the risk," says Mills. "There should be shared risk with the business partner that says 'look, you gave me a set of requirements. Here's my fixed price. If I miss something, that's on me."
Building performance measures into the model reduces risk by providing incentive for the outsourcer to deliver a superior quality experience.
Another component of reducing risk is being ready for unplanned events such as a natural disasters. Whether that means having power generators, being able to reroute calls to another location, or moving agents to a different building, outsourcers generally have better business continuity plans to reduce risk of service disruptions.
Sharing risks builds accountability into the relationship and focuses outsourcing on overall business strategy.
 
6. Accelerated Growth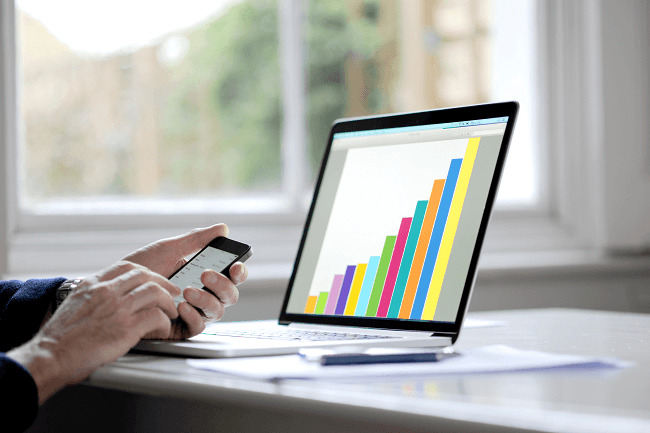 Johnnie Davis/Moment/Getty Images
Whether a global organization or a startup, companies naturally experience growth challenges. These include dealing with customer concerns, increasing the size of support teams, IT integration and more. For example, customer service demands may spike after a new product launch or during holidays. In those cases, it's important to staff quickly to expand support efforts to meet customer needs and then scale back to save costs as the need decreases.
Workforce optimization is a core competency for outsourcing providers who will have more flexibility in moving agents between queues or ramping up hiring efforts.   This can provide a scalable way to remain focused on revenue while avoiding common growing pains in providing solid employee or customer experiences.
 
7. Efficiency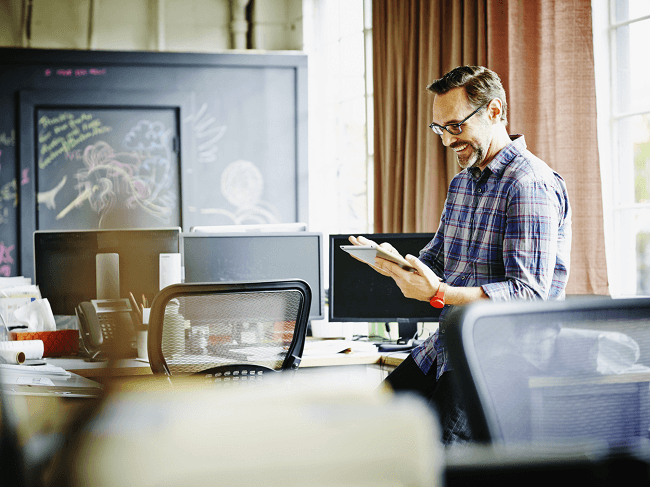 Thomas Barwick/Stone/Getty Images
Through best practices, continuous improvements, the latest tools, technology and training methodologies, an outsourcer can bring a level of efficiency that may be hard to match through in-house solutions.
They will work with clients to outline KPIs that must be met so that end users receive reliable service even during peak periods.
In addition to the benefits outlined here, a cost-conscience executive may want to consider an outsourcer who has offshore or nearshore options. Especially important is finding a partner with well-educated, accent-neutral agents who have cultural affinity and can provide equal or better service at a lesser cost than an onshore model.
Companies experiencing a recent merger and acquisition, seeking global expansion or consolidating resources to focus on core capabilities should evaluate how outsourcing can deliver the benefits described above.
 
---
References

http://ecorner.stanford.edu/videos/1327/Core-and-Context ​



"Expert Advice on Building a Technology and Business Case for Outsourcing" – Webinar


http://www.statista.com/statistics/329698/importance-of-outsourcing-service-provider-attributes-worldwide/



http://www.nearshoreamericas.com/cultural-affinity-united-states-fuels-central-american-caribbean-contact-center-outsourcing-market/

Header image: vgajic/E+/Getty Images