Top 3 Challenges of Mixed Reality Content Creation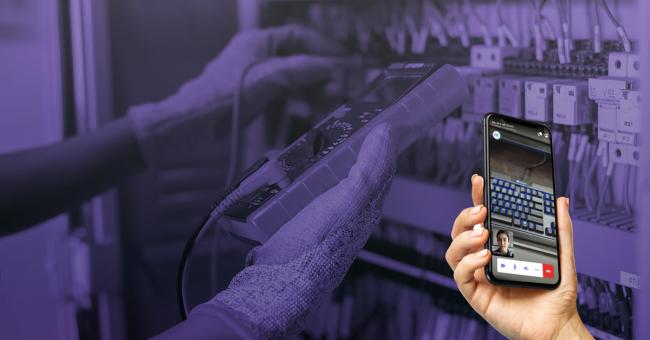 As the cost of Extended Reality (XR) hardware drops and enterprises realize the benefits of Augmented Reality (AR) and Virtual Reality (VR) for learning and development (L&D), service operations, and beyond, more companies are fleshing out strategies for leveraging this technology.
At this point, figuring out use cases is almost the easy part. What's more challenging is developing the XR content itself. Not only does it demand talent with specific and scarce expertise, but the process of creating 3D assets is expensive, time consuming, and difficult to optimize.
There's one thing that we know for sure: without scalable, high quality content, it's difficult to secure the user and exec buy-in required to realize the true potential and ROI of investing in XR in the enterprise.
In this article, we'll introduce you to the top 3 challenges of mixed reality (MR) content creation and show you what steps we're taking to solve them.
 
#1 Cost
Undoubtedly the largest barrier to entrance, the upfront cost of 3D content creation is a huge sticking point for corporate adoption of MR tech. Ignoring hardware costs and narrowing in specifically on creating an enterprise XR application, we can divide these costs into two broad categories: development and capture.
On the development side of the equation, the biggest factor is the cost of hiring developers who can bring knowledge and expertise to the table. VR developers can cost $150 to $300 per hour, and this can easily translate into $8,000 at minimum for the simplest of L&D games or simulations and can quickly balloon into $100,000+ for more complex applications. A basic eCommerce shop, for instance, generally costs between $15,000 and $25,000 for development.
There are also all the other development factors that aren't specifically tied to immersive technology itself. For instance, if you want usage, performance and compliance data to automatically upload to the cloud where you can view it from an organized dashboard, you'll need IT, data and software engineers to develop all that infrastructure and integrate it with the right tools.
Then there's the capture costs, or the cost of turning real-world objects into 3D models. For example, if you're developing an application for training employees how to use a piece of equipment, you'll need a detailed, animated model of that machine that accurately reflects what it would be like to interact with it in the real world.
Capturing a single object can cost between $1,000 and $35,000, depending on the object's complexity and whether there are any other digital assets, such as CAD files. It can take months to process and create dimensionally accurate 3D models and environments that can be experienced quickly in VR and compatible devices, such as Oculus.
 
#2 Time to Deployment
When development cycles spiral out of control, XR teams risk getting stuck in a trap. While they want to get a product out the door as soon as possible to begin realizing a return on investment, they also don't want to curtail quality in favor of speed because they are then unlikely to see the adoption rates needed for the project to be a success.
To put it into perspective, a 5,000-square-foot virtual environment generated in the Unity3D engine takes between six and 12 weeks to develop. For companies that are just beginning to explore the benefits of XR, that can be a lot to ask when developing a pilot program.
 
#3 User Experience
Getting the user experience (UX) right is one of the trickiest parts of XR content creation. Since this is an emerging technology, users don't have the same level of comfort and familiarity that they have with things like mobile apps.
AR and VR content creators then have to balance a careful line. They need to find ways to enhance their users' experience while integrating with other technologies while also preserving the embodiment and immersive nature of this new medium.
This is a big issue. According to a survey from global law firm Perkins Coie, the top-rated barrier to both AR and VR adoption was poor UX for two years in a row. This can manifest as difficulties in navigating photorealistic environments, challenges interacting with 3D objects, or failing to understand how to use controls, menus, etc.
UX for XR content needs to be grounded in human centered design (HCD), a creative approach that emphasizes prioritizing the user journey above all else.
A user, for example, should never struggle to figure out which way they're facing in virtual space or have to take off their headset to find the right button to interact with a 3D object. To reap benefits like experiential learning or see-what-I-see tech support, users need to truly feel like they're inside the virtual world and not struggling against it.
 
Conclusion
We've heard from our clients how they've dealt with these challenges, and we realized that there had to be a better way. Since our mission is empowering enterprises to effectively leverage immersive technology so that they can realize a clear and tangible ROI, we got to work developing a platform to overcome many of the challenges of XR content creation.
This new tech not only dramatically slashes the cost of XR content creation, but also reduces development time by over 70 percent. Crucially, it also doesn't compromise an ounce when it comes to UX. Anyone with compatible iOS and Android devices can capture a 3D digital twin with a press of a button, automating the entire process. Quickly capture depth, data, and imagery of a space, customize, and deploy scalable mixed reality experiences in hours. TeamworkAR™ powered by Matterport digital twins produce the most realistically accurate learning environments that can be customized with rich objects and fully deployed within less than a day.
Learn more by tuning into our webinar, Enterprise Mixed Reality: Take 3D Content Creation into Your Own Hands, or reaching out to CGS's TeamworkAR reps today.