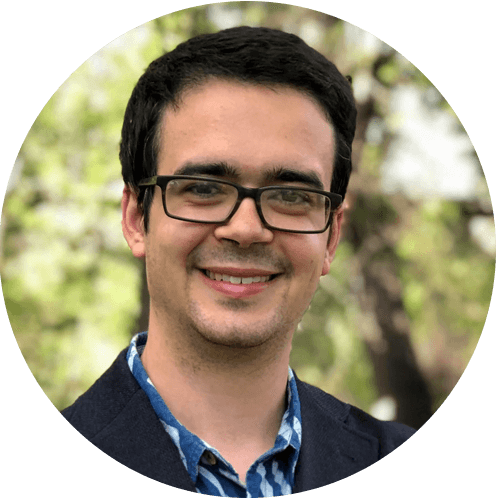 John Himes is a tech writer who provides insights into the ways innovative technologies are coming together to revolutionize business, affect our daily lives, and alter our societies. In his free time, he enjoys DIY tech projects like Raspberry Pi.
Top 5 Use Cases for Augmented Reality (AR) in 2021
We've come a long way since Pokémon Go introduced Augmented Reality (AR) to the general public in 2016. Businesses in both the B2B and B2C spaces are realizing that this tech brings something special to the table. AR is not a passing fad. Adding a digital overlay on top of the physical world lets us leverage information technology (IT) in new ways, and this is just the beginning.
Pulse and CGS recently polled 100 enterprise-level tech executives to understand how much AR technology they've currently integrated into their operations. The IT executives survey also found out how they are using AR, and how they believe AR will benefit their bottom line. We'll cover the details in the top 5 use cases that we uncovered. First let's survey the landscape with a high-level overview.
About 86 percent of respondents agreed with the statement "AR solutions will help organizations better keep up with rising customer expectations." We also found that 73 percent of respondents have increased their spending on AR technology due to the pandemic. Around 76 percent agreed that AR helped their organizations recover from the impact of COVID-19.
This trend points to AR's ability to facilitate smoother interactions in the distance economy of the past 18 months. While these factors have spurred adoption, we expect AR investment to continue to increase well beyond the current pandemic era because we've now seen its value first-hand.
Looking for ideas to kickstart your own AR initiative? Check out our top 5 use cases.
 
#1: Remote Expert Assistance
AR lets experts be in more than one place at a time. If a field technician in a remote location gets stuck while troubleshooting some equipment, they can use an enterprise AR solution to instantly connect with a subject-matter expert (SME). The SME may be at the office, at home, or even across the world.
Not only does this let the expert see what the technician is looking at, but they can then provide instructions right on top of the target. For example, instead of trying to say which screw to remove, they can simply draw a circle on top of it.
The main advantages of this approach are two-fold. First, 49 percent of survey respondents said that reduced travel time was one of the top 3 key benefits of AR. While an expert previously would have had to take the time to fly out to the site, they can now devote that same time to more valuable tasks. A correlation of this was 48 percent who cited extended expert reach as a key benefit.
Second, this technology closes the skills and knowledge gap. Remote expert assistance AR gives junior employees a greater opportunity to learn from their seniors.
 
#2: Believe It When You See It
Augmented reality applications also provide marketing teams with a valuable new tool to add to their tool belts. Whether it's in a B2B or B2C context, being able to actually show a customer a product they can visualize in their space or interact with is a big advantage.
For example, Andersen Corporation developed an AR mobile app for selling many configurations of their windows. This lets customers point their phones at their own windows and visualize how different models of Andersen's windows would look and work in their home environment.
Another example from our survey comes from a C-suite executive in the European construction industry. The executive explained, "In construction, we use it to build mockups virtually instead of wasting money and materials for showcases."
There's something powerful about seeing something with one's own eyes. AR lets us see prototypes in a cheaper, easier and more accessible way.
 
#3: Learning and Development (L&D)
Our third use case is AR for L&D. This technology lets organizations train employees from anywhere. AR lets operators gain experience on patients, machinery, and equipment in a completely risk-free environment. AR is also proven to create higher retention rates than traditional methods.
In the survey, 48 percent of the polled executives said that accelerated training was a key benefit of AR. Other related responses include 38 percent who cited a reduced number of errors and 18 percent who pointed towards improved staff safety as main draws.
Everyone knows that experience is the best teacher and that's why AR is so effective. By simulating real situations, students get a much better grasp on procedures. Simulations are better than if they only read about them, watched a video, or attended a lecture.
 
#4: Complex Manufacturing
AR is already transforming manufacturing. It's one of the key technologies for Industry 4.0. Operators and engineers use AR glasses on the plant floor to aid troubleshooting, reliably manage configurations and build complex machinery.
A great example is Boeing's AR program, which overlays digital 3D wiring diagrams on KC-46 tankers and 767 freighters to speed up manufacturing and guarantee accuracy.
Instead of having to put down their tools and pick up a manual, technicians and engineers can now pull up interactive step-by-step instructions to overlay the part of the machine that they're working on. They can reference digital guidance or even collaborative support from a colleague or expert halfway around the world while they work.
 
#5: Increased Productivity
Productivity gains reach well beyond manufacturing. One major use case is AR for customer support. Some 66 percent of survey respondents said they already are or are planning on incorporating AR into technical support for customers, and the value here is clear.
For instance, AR makes a helpdesk much more effective. Customer service agents can see what the customer sees, also called see-what-I-see (SWIS). They can look at the problem with their own eyes. They can, also use the digital overlay to guide the customer's repair or set-up process. This boosts productivity by shortening call durations. AR allows service agents to address more customers. It also reduces wait times and increases first call resolution rates.
One of our favorite examples is from a director of a North American software company. They explained that "Our top use case is inside our fulfillment center, to show warehouse workers where to look for different items within the building."
That's why 49 percent of survey respondents agreed that increased employee productivity is a key benefit.
 
Conclusion
Many of these use cases, such as remote learning and remote assistance, are especially important for overcoming the challenges posed by safely operating during COVID-19. These AR use cases don't lose their value after the pandemic is over. This AR tech will continue to increase productivity, reduce travel time, accelerate training and provide all the other benefits that we saw in our top 5 use cases.
AR is here to stay.
---
Resources
https://www.convergetechmedia.com/pokemon-go-introduction-ar/
https://www.fi.edu/what-is-augmented-reality
https://techpost.bsa.org/2020/05/05/software-powers-the-distance-economy/
https://www.bloomberg.com/press-releases/2020-02-13/augmented-reality-an...
https://www.cgsinc.com/en/enterprise-augmented-reality-for-business
https://tulip.co/blog/skills-gap/skills-gap-manufacturing/
https://www.cgsinc.com/blog/ar-and-mixed-reality-business-how-get-started
https://www.cgsinc.com/en/augmented-reality-learning-and-development
https://medium.com/edtech-trends/immersive-training-for-retention-78955d...
https://www.hult.edu/blog/experience-is-the-best-teacher/
https://www.cgsinc.com/blog/how-augmented-reality-immersive-tech-will-tr...
https://www.boeing.com/features/2018/01/augmented-reality-01-18.page
https://www.cgsinc.com/en/augmented-reality-remote-guidance-and-interact...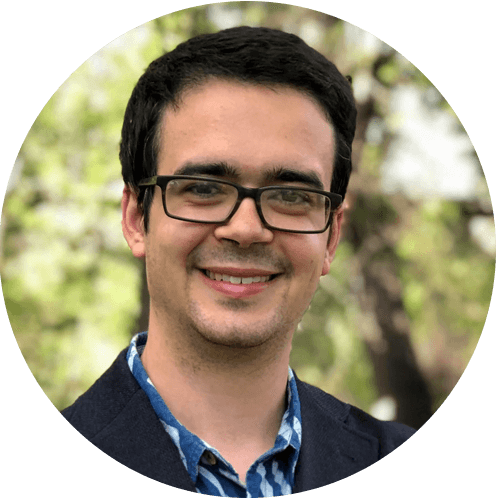 John Himes is a tech writer who provides insights into the ways innovative technologies are coming together to revolutionize business, affect our daily lives, and alter our societies. In his free time, he enjoys DIY tech projects like Raspberry Pi.