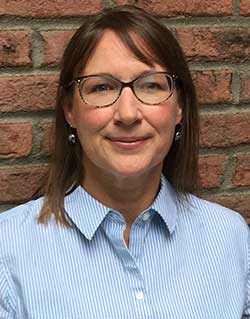 Kathleen S.C. Heberger, Responsible Research & Writing LLC, is a writer and researcher specializing in business technology and manufacturing trends. She covers fashion industry IT, advanced materials and supply chain issues.
2022 Year in Review: Fast and Furious Change Drives Digitalization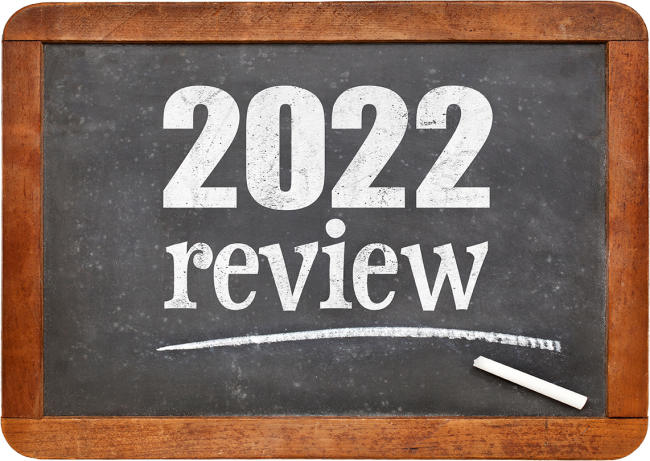 Digital transformation went from "nice to have" to "necessary for survival" in 2022 as fashion, retail and home goods businesses grappled with supply chain issues, global sourcing pressures and fast-changing retail dynamics.
Here is just a taste of impactful insights that spiced up our 2022 blog:
Shaking Up the Sourcing Mix
Retail, apparel, and home fashions businesses took a hard look at their supply chains in 2022. Many focused on optimizing their global sourcing mix or speed, efficiency, agility and resilience. The McKinsey & Company survey mentioned above tapped views of chief procurement officers from 38 international brands and retailers.
71% of chief procurement officers planned to increase nearshoring operations
8 in 10 North American apparel players plan to increase sourcing in Central America
Source: McKinsey & Company
"For U.S. companies, Central America is highest on the list for future nearshore activities," said McKinsey.
Confexsa is a manufacturer at the center of this shift. Based in Nicaragua, Confexsa has 1,600 workstations — and more on tap for 2023 — to produce workwear and woven apparel for customers such as Carhartt, Boot Barn and Ariat. "Instead of wanting millions of one style, buyers now want multitudes of small lots of assorted styles. There is heightened wariness about carrying too much of the wrong product, and sourcing smaller order runs closer to the market reduces this risk. The market has changed, and manufacturing must adapt to that change and become a lot more flexible," said Bequillard in a CGS white paper on building stronger supplier relationships.
Companies like Confexsa are investing in technology to manage production, including CGS BlueCherry® Shop Floor Control (SFC). In fact, one of our most popular blog posts of 2022 delved into the topic, "What Is Shop Floor Control and How Does It Drive ROI." This post and others discussed how to gain greater visibility, more automated order tracking and stronger social responsibility.
"Shop floor control systems typically evaluate materials status, machine use, labor and other resources to report on work in process. They also enable the accurate management of activities, resources and workflows inside the plant," said the post on how SFC drives ROI.
Leadership, Business Goals and Process Change
Whether your 2022 focus was on your supply chain or other priorities, our blog content returned time and again to two core truths:
Change is led from the top.
Success is achieving business goals, not technology for the sake of technology.
E-commerce and Omnichannel: In our 2022 e-guide, "How to Do Business with Amazon," Jason Roth, CGS vice president, solutions and strategy, said CGS begins by working with customers to understand their business goals with online marketplaces. Then CGS helps clients identify processes and technology to support those goals. "It's really important to help customers find the best fit to achieve their goals," Roth said. "We collaborate with customers on their business strategy before any technology comes into play. Where do they want their product to be? What do they want to gain? Market share? Sales growth? Greater profits? Faster fulfillment times? Streamlined processes? First, we have to know our client's end goals and the business requirements. Then we can implement the best technology solution."
Sustainability: Sustainability, visibility and transparency were in the crosshairs for consumers, retailers and brands this year. As a result, these issues also were a priority for their suppliers. A popular post, "Thinking Forward with PLM Technology," discussed how product lifecycle management (PLM) supports sustainability and environmental, social and governance (ESG) goals. PLM's data-collecting powers boost transparency by allowing companies to track exactly where supplies are coming from and where they are going. These results are amplified when PLM integrates with an end-to-end enterprise solution, from design to delivery. "The idea is that you can go to the field where the camels are running around and get the camel from which the hair came from that was then knitted into the fiber," said the post's author, Daniella Ambrogi, CGS global marketing director. "That's how you will build sustainability, by tracing back and collecting that data."
In another post, Ambrogi discussed artificial intelligence's (AI) growing role in sustainability initiatives to:
Improve collaboration across languages
Upgrade insights and catch problems early
Enhance production processes from the beginning, the development stage, all the way to the end
Synthesize and analyze thousands of images during the design ideation phase
Predict customer preferences based on new insights and data from previous designs
Identify mistakes or miscalculations by comparing current products to previous datasets
Obtain manufacturing insights essential to meet ESG goals
Develop more efficient production processes, including small-batch manufacturing, reducing time to market and waste
Find ways to reuse products and materials.
"It's not only the birth but the death of the garment and what we do at the end of life; how you bring it back and how you recycle back the raw materials," said Ambrogi. "There is all this data that can be collected and can be leveraged down the road."
Digital Transformation (DT): Making the transition to digital, automated processes was the Holy Grail for many businesses in 2022, continuing on a trend accelerated by 2020 pandemic upheaval. In a November blog, Fernando Moncayo, co-founder and managing director, Inspectorio, said technology adoption is not an option but a necessity. He likened digitizing supply chains to training for an IRONMAN® event. It doesn't matter exactly how or where you start training, he said, but it is imperative that you start somewhere. Inspectorio provides technology for digitizing quality and compliance programs and is a CGS strategic partner.
By collecting, crunching and delivering the right information to keep decision-makers informed, integrated technology solutions expose signs of supply chain troubles — and opportunities — early, enabling businesses to respond quickly. Sharing data between stakeholders, including consumers, customers, suppliers and even governments, will be increasingly important. "If you don't share data, you don't get data," Moncayo said.
In Case You Missed Out: It's Not Too Late!
CGS presented interactive webinars, informative eGuides, white papers, reports and infographics in 2022. If you weren't able to catch them the first time around, you might wish to peruse this content over your holiday or new year. It's all available free and on-demand to access at your convenience.
From all of us at CGS, thank you for your business and interest in our blog content. We are committed to delivering perspectives and insights to give your company the competitive edge. We invite you to subscribe to BlueCherry's blog now so that you won't miss a single 2023 post and will have the latest content sent straight to your in-box.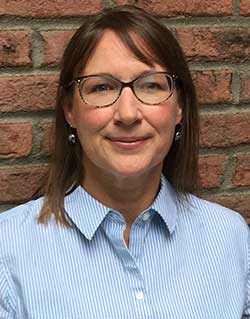 Kathleen S.C. Heberger, Responsible Research & Writing LLC, is a writer and researcher specializing in business technology and manufacturing trends. She covers fashion industry IT, advanced materials and supply chain issues.